These projects are what you should be focusing on this summer regarding maintenance on your home.
Being proactive when it comes to your home's maintenance can save you time and money! Focus on maintaining these 5 areas.
With the bright sunlight and warm temperatures that accompany summer, you may be spending more time outside — and you may be noticing areas of your home's exterior that need repair. But there's more reason to tackle your home maintenance projects this summer than simply cosmetic appearance. Maintaining your home will prevent major leaks and damage that may eventually require professional help, usually when its most expensive and inconvenient for you.
Being proactive when it comes to your home's maintenance can save you time and money, and it makes sense to do it when you're more likely to be outdoors in the comfortable summer months. Here are five areas of your house that are most important to keep updated.
Windows
Start by cleaning the exterior of your windows with hot soapy water and a sponge or squeegee. If you'll need a ladder, make sure to review safety guidelines.
While you're washing, inspect each window pane for cracks. Double or triple glazed windows with damaged seals or cracks may need to be replaced. Think back: Have your windows had excessive condensation inside through the winter and spring? That's another sign that the seal might have been compromised and that your window might need to be replaced.
You'll also want to inspect caulking and weatherstripping around your windows. Recaulk any spots where the caulk is loose or chipping away, or consider applying new caulk for a tight seal. Summer is a perfect time to do this because the warm temperatures and low humidity will help the caulk set perfectly.
Finally, wash window screens and replace any screens that have rips or holes.
Roof
Visually inspect your roof every summer for missing or broken shingles, shakes and panels. Again, if you'll be using a ladder and climbing up to your roof, make sure you follow safety guidelines. If you have any concerns about using a ladder or moving around on your roof, or if you're unsteady on your feet, call your roofing company. Most roofers will make inspections and do basic maintenance for you.
While you're up on your roof, you'll also want to check flashing and seals around vents, chimneys and skylights. Apply caulk around any areas that haven't been re-sealed in the past year.
Algae and moss can plague even new and well-maintained roofs. Apply a moss killer designed for roofs or install zinc strips that can help keep algae and moss from taking hold.
Your gutters should be cleaned and checked for holes or other damage. Look for water stains around your gutters and downspouts that indicate a problem.
Exterior
Check high and low over your exterior and look for holes, gaps and cracks in your siding. It's less expensive to replace siding that is just starting to deteriorate than to wait until it's broken down completely and impacted your home's structure, insulation and inside walls.
While you're walking around your home, look for any signs of pests. Termites and carpenter ants can be devastating to your home's structure, while ants and wasps can be a nuisance and cause minor damage to your home's exterior. Check vents and crawl-space access doors to make sure rodents and other wildlife can't get in.
Foundation
Check your foundation for any cracks and signs that there has been a leak, such as water stains. Any small cracks can be repaired, but larger cracks should be inspected by a pro. Once you repair small cracks, re-seal the foundation with a good waterproof masonry sealer.
Pull out any larger plants growing close to your home that might impact the foundation. Besides the risks of roots growing into your foundation, watering plants close to your home can cause water to pool around the foundation and lead to damage.
Heating and Cooling
You're going to want to make sure your air conditioning is ready for the heat ahead, so replace filters and remove and clean your unit's fan and condenser. Make sure you turn off power to the unit before you tackle any work.
At the same time, your furnace should be checked and readied for use again at summer's end. Vacuum out the burner and blower cavities, and vacuum and brush the blower blades. Change the filter so the furnace is all ready to go when it's time to turn it on again.
Your home is a big investment, and it's important to keep it in good "health." Spend some of your summer days inspecting and making minor repairs and you'll reduce your chances of needing a big repair later.
Source: CB Blue Matter
Posted on July 8, 2017 at 1:21 pm
Kappel Gateway Realty
Category:

DIY, Homeowners, HVAC, inspections, maintenance, real estate, summer, Uncategorized, Utilities
Tagged

2017's Most Important Summer Home Maintenance Projects, California real estate, Coldwell Banker Kappel Gateway, DIY, inspections, knowledgeable, maintenance, projects, real estate tips, trusted advice, windows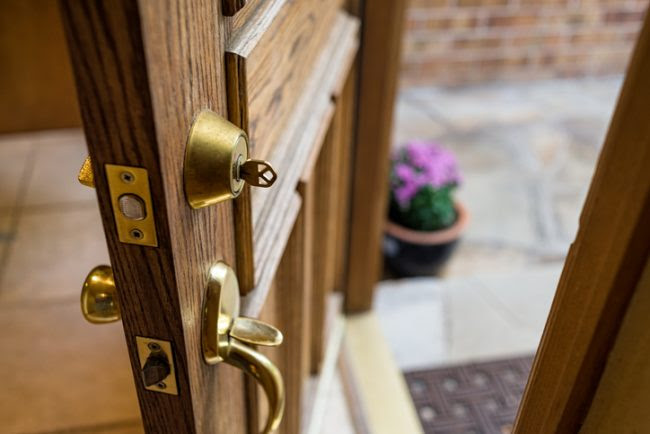 Not only will these DIY's boost your home's value, but you get to enjoy them too.
The satisfaction of creating something productive is powerful!
Your house is likely to be the biggest investment you make in your entire life. Whether you're planning to sell it or you're there for the long haul, it is important to take care of your investment. As any real estate agent will tell you, the first thing people notice about your home is the exterior. You need strong curb appeal to make a good first impression.
With that in mind, here are six simple DIY projects to help boost your home's value:
Invest in Your Landscaping
Landscaping is often regarded as one of the top three ways to add value to your home in terms of return on investment. HomeGain.com conducted a survey of 2,000 brokers in 2007. The results indicated you could possibly quadruple an investment of $400-$500 on well-planned landscaping.
That said, just throwing a couple hundred dollars at plants is not a good approach. Instead, focus on creating a healthy, vibrant lawn. Fill in dead or sparse areas, fertilize, and clean up edges along your sidewalk, pathways and gardens. Trim overgrown bushes and shrubberies and cut down tangled tree branches. Plant flowers and plants to brighten up your landscape—just be sure to plant perennials that will come back year after year, not annuals that will die within a year and never return. Also, look for plants that are native to your region or are drought-tolerant. They need less water and maintenance, saving you money in the long run.
Upgrade Your Front Door
Your front door is the entryway to your home and it sets the tone for the rest of the house. Make a good impression by ensuring your home's entry point (including the area directly surrounding the door) is attractive and eye-catching.
The first thing to consider here is whether to replace your existing door or not. If the door you have is good quality and a style you like, you can save some money by just freshening it up a bit. Refinish the wood or paint it for a pop of color; clean and polish the hardware or replace it with something that will add more of an accent; and replace the hinges if they are worn. If you decide to replace the door, look for a well-insulated, energy-efficient, secure door; this is not something you want to cut corners on by going with a cheap alternative.
Illuminate With Outdoor Lighting
Outdoor/exterior lighting adds value to your home in three important ways. First, it helps keep you and your family safe. It's important to be able to see where you are going to avoid a fall. Second, it adds a layer of security. Keeping your property well-lit is a good way to deter a would-be thief from targeting your home. Third, it enhances the aesthetics of your property. Show off your beautiful home and well-maintained landscape.
Consider which of these aspects are important to you. If safety is your goal, focus on pathways, entryways and steps. If you are more concerned with security, perimeter lighting set on timers and motion-activated flood lights are your best bet. If you want to add curb appeal, light up your trees, unique landscape elements, and water features.
The second thing to consider is what type of lighting to go with. Solar is great because you don't need wiring and don't have to pay for power. LED lights produce a bright, crisp light and are energy-efficient. Halogen lighting, though affordable, is being phased out for the most part. Consider replacing existing halogen bulbs with LED replacements (also called LED retrofitting).
Discover the Magic of Pressure Washing
You see your home every day, so you might not notice as it slowly gets dirty and the colors and features become dusty and dim. Just spending an afternoon with the power washer can dramatically add some pop and resuscitate your curb appeal.
First and foremost, read the instructions and specifications of the pressure washer you purchased or rented. Check the water flow in gallons per minute in addition to the PSI, and get one with different pressure settings if possible. Confirm it is okay to use on all the areas you are planning to wash to ensure nothing will be damaged. You'll probably be okay on things like sidewalks and driveways, but double check that your siding and windows can withstand the pressure. Turn off power to electrical outlets and fixtures and cover them. You may also want to cover plants and flowers if they are close to your house or the area you'll be cleaning. You'll likely want to use detergent (only use detergent that is specifically made for pressure washers) for the grimier parts of the job.
Create a Beautiful, Functional Space With a Fire Pit
Adding a fire pit is a cheap, simple way to help get the most out of your outdoor space by breaking it up into different areas. Fire pits consistently poll well among potential homebuyers (especially younger ones), and came in first in expected popularity of design elements, according to the Residential Landscape Architecture Trends Survey. One of the great things about taking on this project is that it can be as simple or as grand as you like. You could DIY a very basic one for as little as $150, or you could go all out and include a gas line (with professional help) and a fancy fixture if you have a bigger budget at your disposal. If you are not as handy, you can get a kit with everything you need and step-by-step instructions. However, building your own fire pit is not overly complicated and will allow you to completely customize it to fit your personal taste.
Upgrade Your Home's Technology
These days, homebuyers want the latest technology. It's easy to understand why when you look at all the amazing things technology can do for your household. Having these advanced features can be what sets your home apart from similar ones on the market.
You can install smart locks for added safety and convenience. You'll never have to stumble around trying to get your keys out of your pocket while carrying groceries again, thanks to Bluetooth technology that will pick up on your phone approaching—and you'll never stress again wondering if you forgot to lock the door when you rushed out. Smart sprinklers can save time and money. The sprinkler system can adjust based on weather patterns and temperature so you'll save money by not wasting water.
These are all projects that offer a good return on your investment and can be done without a professional, saving you around 40-60 percent of what you might be charged. Plus, these projects can be wrapped up within a couple days, meaning you could conquer them over the course of a weekend or two. Get out there and start building some sweat equity the smart way!
Source: RisMedia
Posted on June 16, 2017 at 10:36 am
Kappel Gateway Realty
Category:

backyard, curb appeal, DIY, landscaping, maintenance, real estate, Smart Homes, Uncategorized
Tagged

6 Easy DIY Projects That Will Boost Your Home's Value, California real estate, Coldwell Banker Kappel Gateway, curb appeal, DIY, home value, real estate, real estate tips, smart home, trusted advice