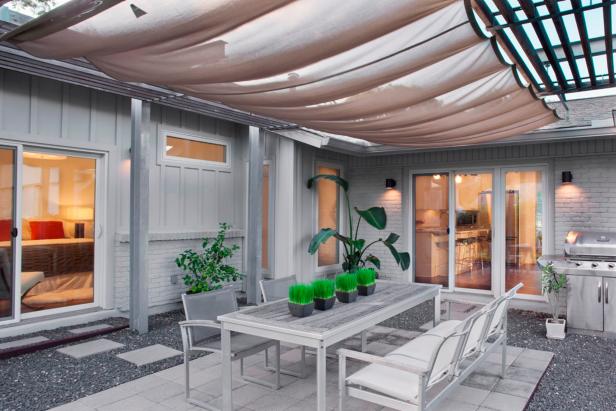 It's not just you…who ever said "I just love to mow the lawn and pull weeds"!  Here are some fab ideas for a grass free, easy maintenance yard!
While we can all agree that a lush, green backyard looks gorgeous, grass just doesn't work for everyone. And grass is definitely not a requirement for a chic and stylish outdoor space. Whether you skip the grass because of your climate, the care and upkeep reasons or simply because of your personal style, there are lots of great options for creating a fabulous grass-free outdoor space.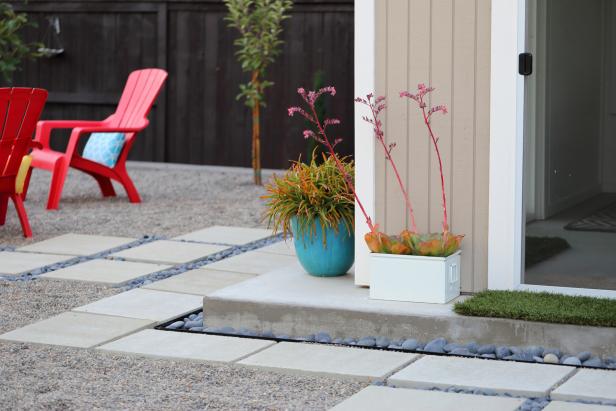 Joslyn Amato
We've rounded up 10 of our favorite concrete backyard spaces to help get you inspired for your summer outdoor makeover.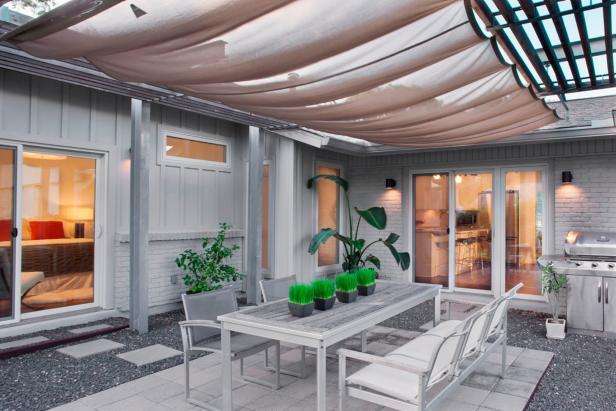 COLES HAIRSTON
Paula Ables Interiors created this shady outdoor dining space using a variety of textures and materials. The combo of gravel and concrete pavers, paired with the painted brick walls and overhead wood slats, helps bring a modern, fresh feel to this backyard.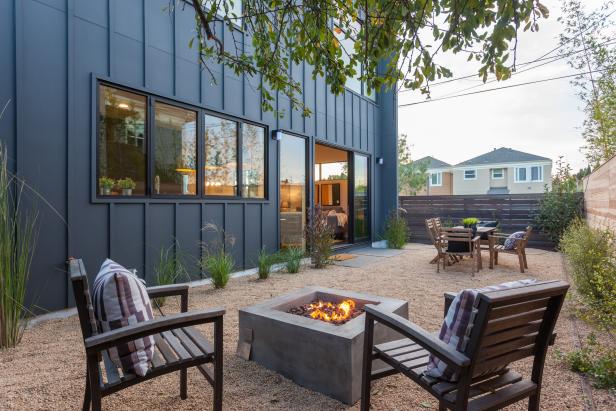 Peter Lyons
This outdoor space by Baran Studio Architecture is an easy, inexpensive solution for unused space in your backyard. Instead of grass, use pea gravel to cover the ground. The homeowners have a built-in fire pit; however, you could easily add a portable fire pit or chiminea for a similar look.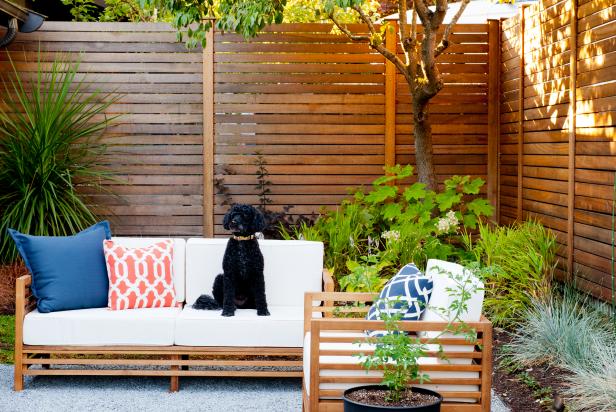 Coreen Schmidt Photography
If you're lucky enough to live in a milder climate, you might want to create an outdoor living room like this one by Project Groundwork. With a couple of well-placed pieces of outdoor furniture, you can set up a hangout area. Using gravel and some plants and shrubs, this outdoor space feels super cozy and inviting.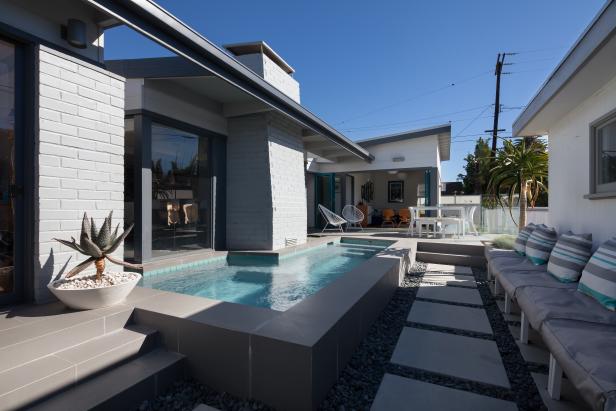 Chang Kyun Kim
Concrete and gravel are also a great choice of materials to use as a pool surround, like this one by Synthesis Builders. They used large concrete pavers to help create a visual distinction between the pool and seating area. The gravel provides a beautiful texture to the backyard.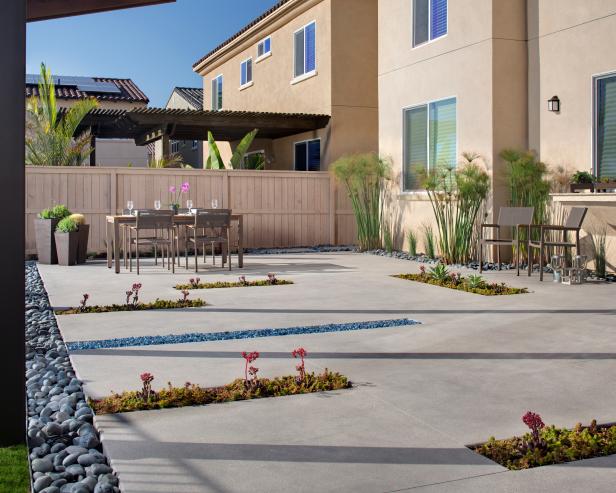 Zack Benson
Here's an example of a really clever way to break up a larger concrete outdoor space by landscape architect Angel Carrasco. These small cutouts in the ground filled with plants and shrubs create a break for your eyes and add beautiful pops of color and texture.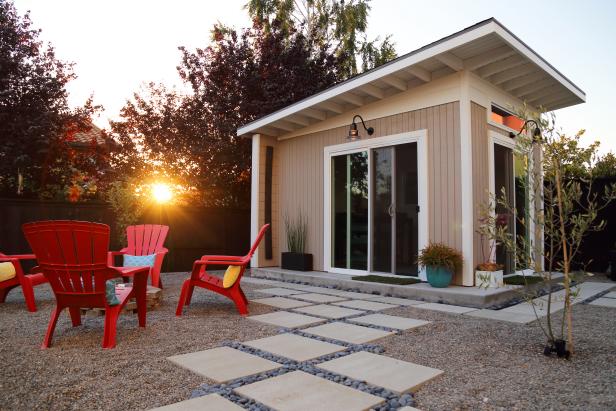 Joslyn Amato
If you have a larger backyard and want to add a studio, office or guest house, consider setting up your space like Landwell Design.

Source: HGTV.com Blog