Smart home is a buzzword making its way from the technology world to the mainstream, and chances are, you are starting to hear the term more and more. Before thinking about what appliances and devices to connect, though, homeowners need to determine whether a professionally-installed/Do-It-For-Me (DIFM) system or a Do-It-Yourself (DIY) system is best for them.
The difference between the two is simple – with a DIFM smart home system, a service provider (think Xfinity or ADT) will send a technician out to install the technology and show homeowners how it is used, while also handling the ongoing monitoring of the home. With a DIY solution, the customer handles that process on their own.
Earlier this month, Icontrol Networks surveyed 552 customers across seven well-known DIFM smart home solutions to get a sense of the customer experience, from the purchasing process to specifics on usage. Below are five key takeaways from the survey.
1. People love their professionally-installed smart home systems
We saw dramatically high levels of customer satisfaction – more than 96 percent of those surveyed said they were "very satisfied" or "satisfied" with their systems. And while DIFM systems can be more costly than DIY options, approximately 96 percent said they would purchase their systems again.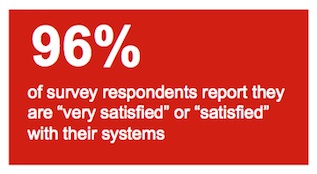 2. DIFM customers are less concerned their data will be used inappropriately
More than 97 percent "agree" or "strongly agree" that their system will not be accessed illegally, and nearly 91 percent "agree" or "strongly agree" that their data will not be used for marketing purposes.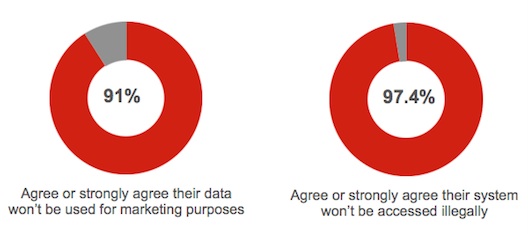 3. People pick their service provider based on reputation
Most customers who purchased a DIFM smart home system were already proactively looking for a solution. So where are they turning for advice? A majority did research online (72 percent) or followed the recommendation of family/friends (51 percent). When it came to ultimately picking one provider, though, more than half (60 percent) said the reputation of the company was a major factor in their decision.
4. People use their smart home features primarily to make their lives easier
Connected devices offer a number of benefits, from the cost savings of controlling home energy usage to the peace-of-mind of knowing your kids (and pets) are safe at home. When it came to using smart lighting/appliances, thermostats, door locks or garage door control features, though, ease of use and convenience emerged as the top motivating factors.
5. Customer service and product materials are important resources
When talking to customers about where they turned for additional information about their DIFM smart home systems, most cited printed/online instructions while still getting accustomed to the technology. Once customers had their system for some time, though, more than two-thirds turned to customer support.
DIFM smart home solutions are a great option, particularly for less tech-savvy homeowners. If you're interested in learning more, check out Icontrol's website.
Source: Coldwell Banker Blue Matter / Greg Roberts / Victoria Keichinger