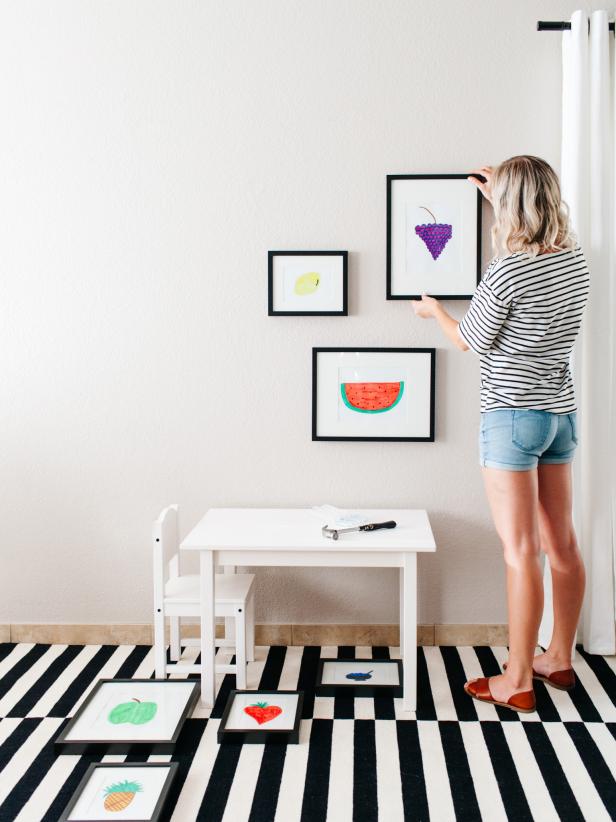 Banged up thumbs, crooked frames, and things that go crash in the night?  Here's how to do it RIGHT!
Who knew sticking stuff on the wall could be such a process? Keep your stud finder at the ready, friends! I've rounded up our top tips and hanging hacks to help you through the tedious task of decking out your walls. From stylish storage and pendant lights to extra heavy and delicate decor — every step-by-step you could possibly need is right here.
A heavy, antique mirror takes more than a hammer and nails. Get the full how-to for hefty hangings below.
Set a romantic tone in your bedroom by adding a chandelier or pendant lights with this must-know DIY.
Add dimension and a craftsmen quality to any space with crown molding. Here's how to do it.
Make a statement with zero dreaded air-bubbles or clumped-up lumps in sight.
Hanging storage reigns supreme as one of the best ways to make the most of any space.
Do not get this wrong, people. Transform your home from drab to designer with properly positioned drapes.
Is it just me or does a hanging pot rack make a kitchen feel more legit? Add this chef-like quality into your kitchen.
Not sure you're doing the whole gallery-wall thing correctly? Here's everything you need to know to pull it off like a pro.
 Source:  HGTV