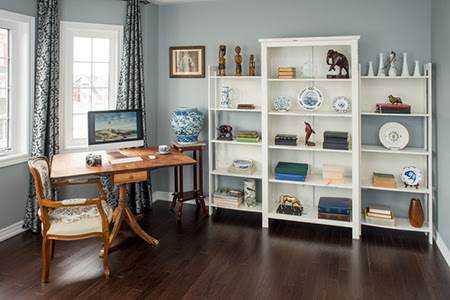 Paint can make or break a room…here are some handy tips before you pick up the old paint brush!
Paint colors play a crucial role in successfully selling a home, having the power to influence a homebuyer's decision to make an offer or move on and the best colors, according to a new Zillow  analysis, are blues and grays.
Homes with bathrooms that have soft blue walls (e.g., periwinkle, powder blue), specifically, sold for $5,440 more than expected in the analysis, as well as homes with a "greige" (beige/gray) exterior, which sold for $3,496 more than homes with brown or tan stucco exteriors. Homes with dark navy blue and/or slate gray front doors also sold for more: $1,514.
Certain colors, though, have the opposite effect, lowering sale prices by a few thousand dollars or more. In fact, homes with bathrooms that have white walls sold for $4,035 less than expected, while homes with darker walls (e.g., brick red, terracotta) sold for $2,031 less than expected.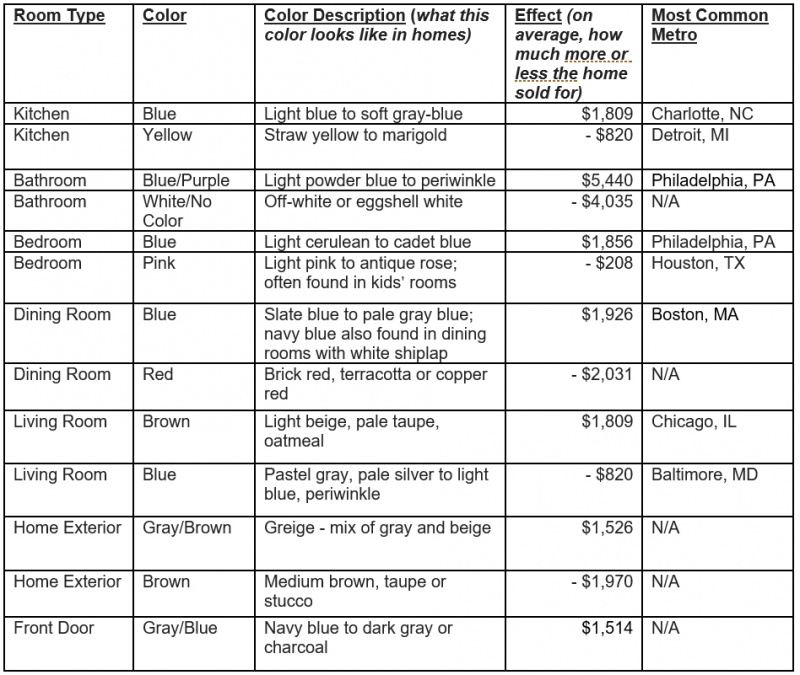 "Color can be a powerful tool for attracting buyers to a home, especially in listing photos and videos," says Dr. Svenja Gudell, chief economist at Zillow. "Painting walls in fresh, natural-looking colors, particularly in shades of blue and pale gray, not only make a home feel larger, but also are neutral enough to help future buyers envision themselves living in the space. Incorporating light blue in kitchens and bathrooms may pay off especially well, as the color complements white countertops and cabinets a growing trend in both rooms."
The analysis considered over 32,000 photos of sold homes across the U.S.
Source: RisMedia