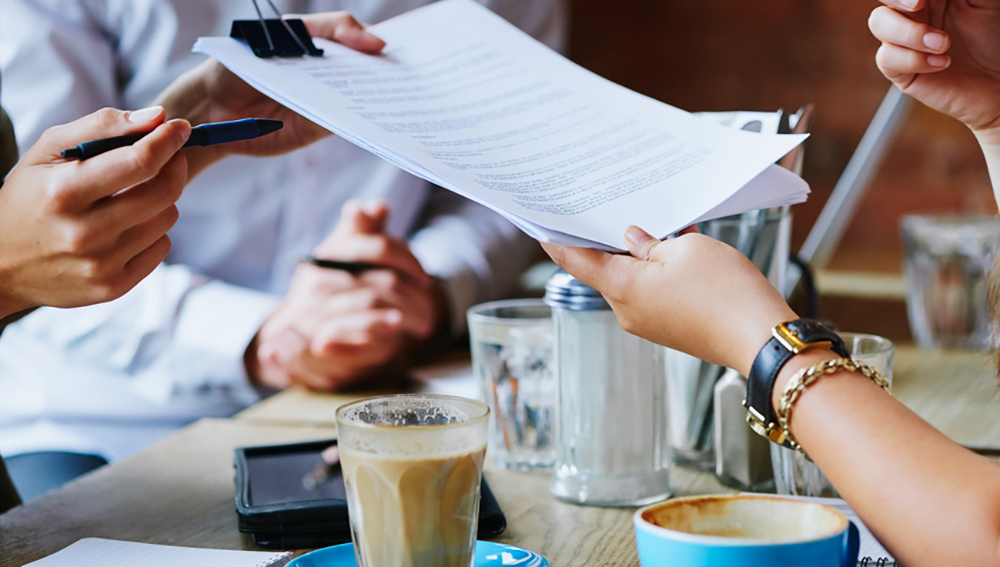 The most frustrating part of your homeowner purchase if you are not paying cash?  The mortgage application and approval hands down!  Start off your journey with some great advice!
Prepare for your meeting with your mortgage lender by showing up with these 10 questions.
Buying a home starts with finding the right mortgage lender. Here are the questions you should ask mortgage lenders, before you sign on with one.
Steering clear of homebuyer's remorse requires more than just picking the right home in the right neighborhood. According to a 2016 survey by J.D. Power, 27% of new homeowners ultimately came to regret their choice of lender. One major reason for the dissatisfaction was overall poor customer experience, including lack of communication and unmet expectations. Another factor? Pressure from the lender to choose a particular product or loan. You can remove some of the tension and turmoil of house-hunting by carefully vetting potential lenders. Here are some questions to ask potential lenders before you commit.
10 Questions to Ask Mortgage Lenders
1. What mortgage programs do you offer?

In many cases, choosing the best loan for your specific financial situation requires working with a lender who offers a wide array of loans. You don't want to work with a lender who tries to push you into one loan simply because that's the only option from their limited selection.

2. Do you regularly handle the type of loan I'm looking for?

If the type of loan you're looking for is more specific than, say, a conventional fixed-rate mortgage, a little more expertise is useful and in some cases, it might be necessary. An uncommon home loan like a United States Department of Agriculture loan, for instance, must go through an approved lender.

3. What are the qualifications for the loan I'm seeking?

Even when two lenders offer the same type of loan, their minimum requirements could differ. For instance, Department of Veterans Affairs loans require a minimum credit score of 620, but a lender might require a minimum score of 640. So comparison-shop. Don't assume the same type of loan means the same terms.

4. Do you offer down payment assistance programs?

If you're concerned about meeting down payment requirements for a loan, this is an important question to ask. Some lenders offer assistance programs. Putting more down generally lowers your interest rate. Even paying just a half-percentage point less in interest can make a huge difference in the lifetime costs of your mortgage.

5. Can you give me an estimate of the rates and fees I might expect to pay?

While an initial estimate doesn't guarantee your final, out-of-pocket expense, it can be a solid jumping-off point for evaluating lenders. However, rates fluctuate, so try comparing lenders on the same day to get the most accurate mortgage rate comparisons.

6. Can you quickly provide an in-depth preapproval lender letter to my real estate agent?

If you're house-hunting in a hot real estate market like Jacksonville, FL, or a home for sale in Colorado Springs, CO, time is of the essence. Make sure the lender can quickly provide an in-depth preapproval letter to your real estate agent. You want a preapproval letter that makes the seller confident you qualify for the home — and, ideally, you want it to be delivered before competing offers arrive.

7. Will you be able to do a mortgage rate lock?

Since a small change in rates can cost thousands in the long run, check to see if the lender offers a mortgage rate lock. Be sure to ask about the associated fees, including how much it costs to extend the lock should it expire before closing.

8. Do you handle mortgage loan underwriting in-house?

There's a big reason to ask this one. If the loan underwriting is completed in-house, loans can be processed quicker and questions answered more efficiently. And that means fewer potential complications or delays that could push back a closing date a situation that can sometimes cause a sale to fall apart.

9. What is the time estimate for processing my home loan?

When you're coordinating the end of a current lease or timing a home sale with a new home purchase, knowing the estimated time it will take to process your loan is key. Of course, it's always a good idea to build in a small buffer if you can and not just because loan preparation can take longer than expected. Surprises sometimes pop up during the final walk-through before the home sells.

10. Can I expect communication in a straightforward and timely manner?

If your communication thus far hasn't been efficient and helpful, that could be a bad sign of things to come. Find out if you'll have a single contact who you can count on or just a general customer service line.

Source:  Trulia Blog