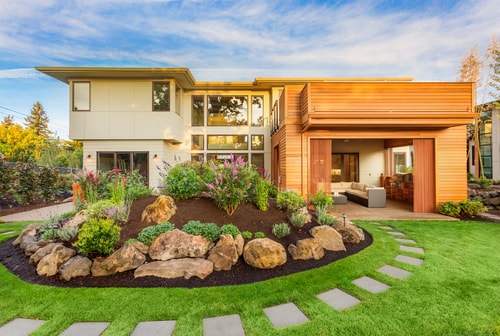 Quandry: You are faced with circumstances that may prevent you from obtaining a traditional mortgage. Don't panic…you have alternatives!
You want to buy a house, but your credit history isn't in tip top shape, or you cannot show a consistent cash flow even though you have a lot of money saved in the bank making you an undesirable candidate to borrow in the eyes of the lenders.
What are your options? When it comes to real estate, here are some of the most common alternatives to a traditional mortgage for you to take into consideration:
Borrow from a Self-Directed Individual Retirement Account (IRA). Self-Directed IRAs are different from Roth IRAs and traditional IRAs. A Self-Directed IRA gives you the freedom to invest in many nontraditional assets, such as mortgages, real estate, promissory notes, tax liens, precious metals, private businesses, etc. With a Self-Directed IRA you get asset protection and tax advantages as they are government-sponsored retirement plans. Due to the self dealing rule, the IRS does not allow you to borrow against your own self-directed IRA, or those of your lineal relatives and business partners. This means that you would need to know someone who has a Self-Directed IRA to borrow from, or a third party financial company that facilitates those types of transactions. For more information on how to get private lending with a Self-directed IRA, read more on Self-directed IRA Lending.
Borrow from your Whole Life Insurance policy. Whole Life Insurance is a basic cash-value life insurance. When you pay the regular premium on a Whole Life Insurance policy, you are essentially accumulating wealth through the equity growth that you are contributing which goes into a savings account. If there are dividends or interest in this account, it is tax-deferred. Don't mistake Whole Life Insurance for Term Life insurance. Whole Life Insurance protects you for your entire life, and allows you to borrow against the cash-value of your policy. A pro tip to borrowing against your Whole Life Insurance is that it increases your borrowing potential however, should you not pay back the loan the face value of your policy reduces. If this is the strategy you choose to implement to buy your dream home, be sure to thoroughly research this option. Ask yourself and your insurance company the following:
1. What would the Pros and Cons be to borrowing against Whole Life Insurance?
2. How long will it take to repay the loan and what would be the interest rate?
3. What would happen if you pass away before the loan is payed off?
4. What are the consequences to dependents who are beneficiaries?
5. How does it affect the annual dividends?
6. Are withdrawals of the Whole Life Insurance taxable or deferred?
7. In what scenarios would the Whole Life Insurance policy lapse if you barrow from it?
There are many things to consider when borrowing against your Whole Life Insurance policy, so be sure that your decision to buy your home outweighs some of the drawbacks of borrowing against your life insurance.
See if you can get Seller Financing. Seller Financing is a great way to skip the whole mortgage approval process. However, it is quite difficult to get for the following reasons:
(1) The seller does not own the house outright, and for the seller to give you a financing option, the seller must have paid off his/her mortgage in full.
(2) Most sellers do not want the hassle and additional risks of being a lender even though they could profit more by being the financier. With that being said, sellers don't necessarily have to be a lender. The seller can arrange to resell the promissory note to an investor.
Buy a rent-to-own home. Rent-to-own, lease-to-own, or lease-to-buy are all the same. Often times, homeowners who want to sell off their homes but can not, those home owners may list their homes as a rent-to-own. If you and the seller sign a lease contract and you pay the Option Consideration section of the lease contract, the seller is agreeing to rent his/her home to you for a specific amount of time. Once that time ends and you have been paying the rent on the lease agreement in a timely manner and building equity towards the purchase of the home; you will have the option of going through with the purchase or not. For more details about renting-to-own a home, read Pros and Cons of Renting to Own a Home.
Source:  Dream Casa