These are serious questions you need to ask when purchasing a home, especially if you are a first time homebuyer!
Here's how to find a house your growing family will love for years to come.
Unless you're planning on doing your own version of Fixer Upper, the general home-buying rule of thumb is to look for a place you'll be able to live in for five years or more. So if you have kids (or are about to), you'll need to look not just at the number of bedrooms and bathrooms, but also consider how a house will work for a crawling baby, curious toddler, rambunctious preschooler and beyond not to mention multiple children, if that's your plan. Talk to your Coldwell Banker Real Estate professional about your needs and ask these nine questions to help you narrow in on the perfect home for your growing family.
1. Are the neighbors close in age? One of the greatest benefits of buying a home is getting to know your neighbors and having a true sense of community. But while neighbors of any age may be lovely people, having other young families on the block will go a long way toward creating a kid-friendly environment. (Think: company at the future bus stop, community activities like organized trick-or-treating and safety features like a slower speed limit.)
2. Is there ample outdoor space? It's easy to overlook the yard if you're childless or baby is still in diapers, but having an outdoor area that's safe for supervised play is a major win. It's important to consider the flip side, though at the time and cost of maintaining and make sure you're up for the task. If not, look for a home with less outdoor space, like a condominium or townhouse, that's within walking distance of a playground or park. (Not sure what the difference is between a condo and townhouse? Coldwell Banker Real Estate explains that here.) A house with a smaller yard on a quiet street or cul-de-sac could also be a good choice, since you might be able to use the street as an extension of your front yard.
3. How are the schools? Your first instinct may be to look into the quality of the public school district and you definitely should! but if your kids are preschool age or younger, don't forget to research nanny and day care options in the area. Once you've checked those boxes, find out about school transportation (not all homes qualify for bus service), including where the bus stop is, or what the walking path and/or driving route will be.
4. Is it equipped with Smart Home technology? It wasn't long ago that having network-connected products to control entertainment, security, temperature, lighting and safety seemed out of reach, except for in the most high-end houses. But these  smart home features have quickly gone mainstream as they've become more affordable and easy to set up in existing houses. They're particularly great for families with young children having the ability to control night-lights, lighting and window treatments from your phone can help make naptime easier, for example. Consider which features are most important to you, and search for Coldwell Banker Real Estate listings that are classified as smart homes.
5. Is the kitchen large enough to accommodate the entire family? It's often said the kitchen is the heart of the home, and for good reason. After all, you'll be spending countless hours there over the years, whether you're cooking and baking together, grabbing quick bowls of cereal in the morning, or working on school projects. A kitchen with an eat-in dining area, an island/peninsula for bar stools, or even a desk area for homework time will give you plenty of room to do all of the above (sometimes simultaneously).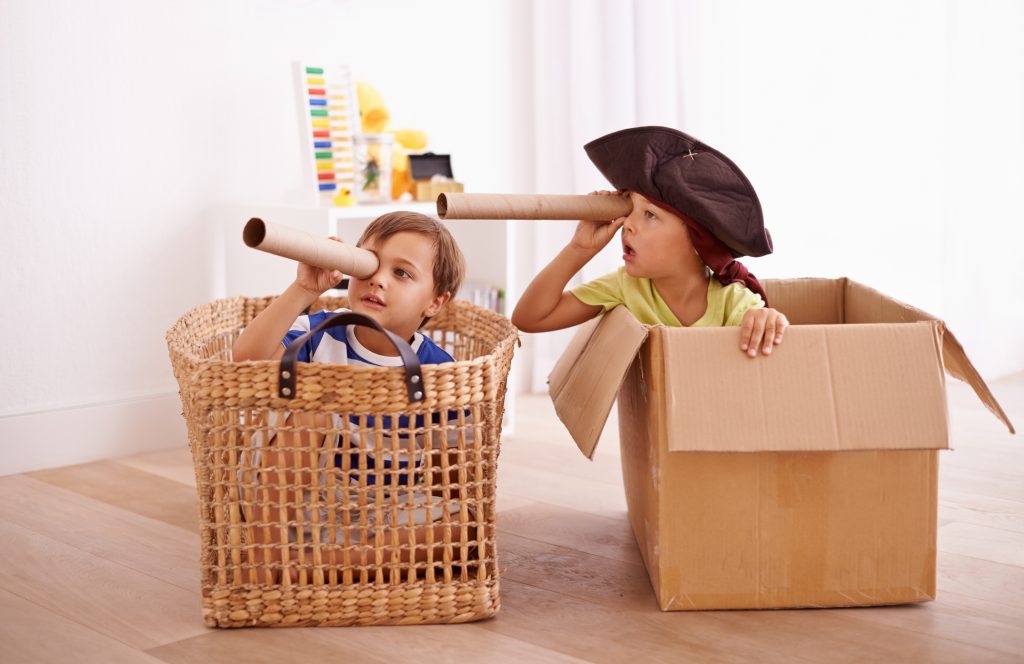 6. Is there a separate room for playtime? Yes, an open floor plan makes it easier to keep an eye on kids while you're in the kitchen, but a designated playroom off the living room or a finished basement can be a sanity-saver. You'll still probably end up stepping on Legos, but having a dedicated room to store all those toys can help you keep the mess under control (or at least hide it).
7. Is there a convenient entrance with storage? Kids of every age come with a whole lot of gear from strollers and diaper bags during the baby stage to sports equipment when they get a little older. That's why a mudroom or a large laundry room is ideal bonus points if it has its own outside entrance so older kids can drop off their stuff on the way in. If not, a foyer with storage space is a good alternative.
8. How's the commute to work? Even the most perfect house isn't perfect if you spend so much time getting to and from work you can't help your kids get ready for school or see them before bedtime. Do a test run from any potential house to your workplace during rush hour, whether you plan to drive, bike, or take public transportation.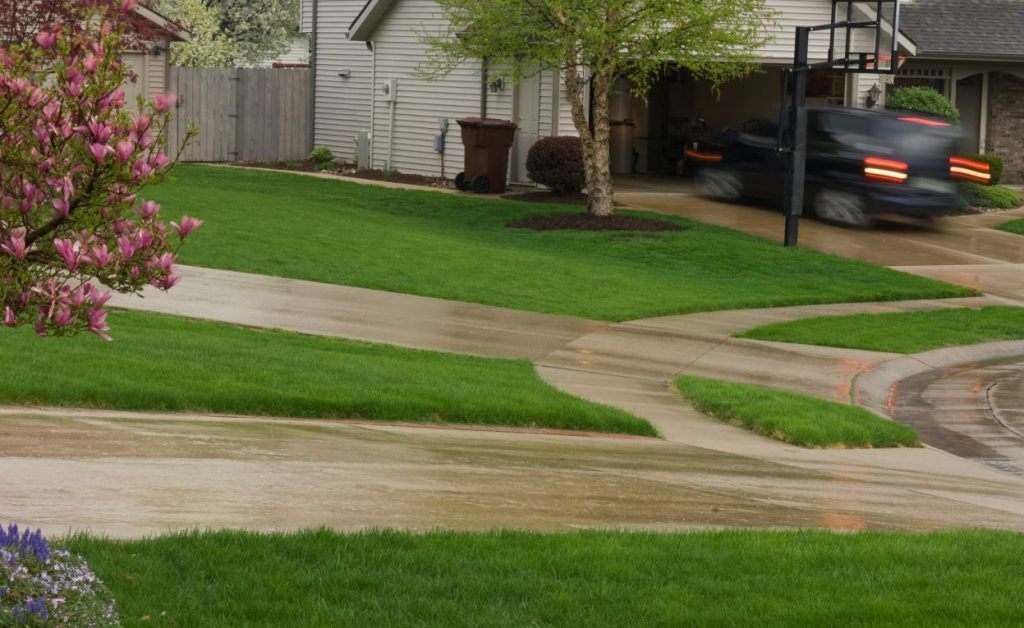 9. Are there shops nearby? No matter how good you are at stocking your pantry and medicine cabinet, it's inevitable that at some point, you'll run out of diapers at the worst possible time or need to pick up medicine if baby spikes a fever. Having a grocery store or pharmacy a short drive or walk away will save you time and stress especially if it's open late.
Source: CB Blue Matter / The Bump