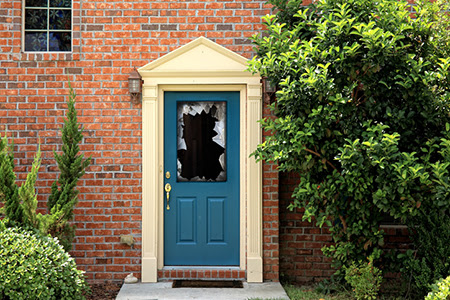 Your worst nightmare…arriving home to find that you have been the victim of a burglary. Home Invasion. Loss of your precious privacy and belongings. While nothing can take away that feeling, here are a few steps you can take while you recover from the shock of it all.
What would you do if you came home and found your house was broken into and your property stolen? For millions of Americans every year, this nightmare is a reality. In 2010, there were 2,159,878 burglaries in the U.S., equivalent to nearly 700 break-ins per 100,000 people, according to the Federal Bureau of Investigation.
Most victims in this situation find themselves totally unprepared and at a loss for what to do. Fortunately, there are steps you can take to regain control of the situation, improve the odds of recovering your property, and prevent your home from being broken into again.
Call the Police
Call the police when you spot the first sign of a break-in. The intruder may still be on your property and pose a threat to your safety. Seven percent of all home burglaries involve violence against household members, according to the Bureau of Justice Statistics.
You also need to call the police to get your case on file for insurance and legal purposes. A police report and investigation increases the strength of your insurance claim, as well as your odds of retrieving your property. The police also need to record crime scene evidence which can help convict suspects if they are caught. Don't touch anything before the police arrive so that you don't accidentally destroy evidence, such as fingerprints.
When the police arrive, they will want you to file a report. Take pictures to document what was stolen, and provide the police with a list of everything that was taken and its approximate value. As a preventive measure, it's wise to take an inventory of valuable items ahead of time in case you are ever robbed.
Call Your Insurance Company
You should also copy your list of stolen items for your insurance provider. To maximize your odds of receiving reimbursement for stolen items, contact your insurance provider within 24 hours. They will need your police report to process your claim, so make sure you have already filed a police report before calling. Your insurance provider will probably send an adjuster to review the crime scene, so in order to avoid disrupting the evidence, you may wish to stay somewhere else until they arrive, if possible.
Review Your Security Camera Footage
If you have security cameras installed on your property, you should review them to see if there is any additional evidence. If you're fortunate, you may have captured footage of the burglar breaking in, walking through rooms, or rummaging through items. You may also notice more clues or additional information about which items were stolen. Provide copies of any relevant footage to the police and to your insurance provider.
Evaluate Your Home Security
After the police and your insurance adjuster have finished reviewing the crime scene, you can begin cleaning up. You should also conduct a review of your home's security with an eye towards preventing future burglaries. Once burglars have successfully broken into a home, they often return in the future, so it's important to make sure you secure any vulnerabilities that enabled the initial break-in. The National Crime Prevention Council provides a home security checklist you can use to review your home security and identify any vulnerabilities that need to be fixed.
Having your home broken into is a traumatic and disturbing experience, but taking these steps can help you recover and restore your life to order as quickly as possible. Filing a report with the police, calling your insurance company, and reviewing your security footage will maximize your chances of getting your property returned and bringing those responsible to justice. Reviewing your home security can help prevent future burglaries and restore your peace of mind.
Source: RisMedia
Posted on July 26, 2017 at 2:41 pm
Kappel Gateway Realty
Category:

burglary, crime, Police, real estate, safety, security, Smart Homes, Uncategorized, Vacation
Tagged

4 Steps to Take After Your Home Has Been Burglarized, burglary, crime, police, safety, security, smart homes, Vacation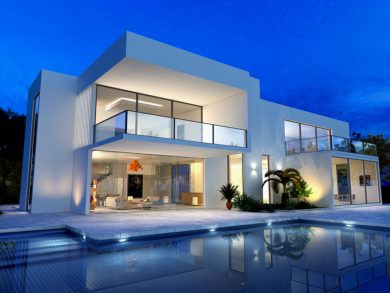 Ahhhhh, that summer vacation is on your radar now…just a few loose ends to wrap up before you hit the road!
Your summer vacation is finally here! You've booked flights, reserved hotel rooms, and scoped out the best places to eat along the way, but have you prepared your home for your absence?
Nothing spoils a vacation like returning to smelly trash, sad houseplants, or an unexpected break-in. Whether you plan to be gone for a week or a month, there are a few simple steps you can take to get your home ready so you can relax and enjoy your time away.
Clean Up
Leave your home exactly as you'd like to find it when you return—like new!
Empty your refrigerator of any perishable foods that will pass their enjoy-by dates while you are away, and toss open pantry items that will mold or go stale.
Take out the trash and recycling. Don't forget about smaller trash cans in bathrooms and utility rooms.
Finish, fold, and put away laundry. You'll likely have clothes to wash when you return, so get a jumpstart before you go.
Wash your sheets and towels, and remake your beds. You'll thank your past self when you come home to fresh linens in clean bedrooms and bathrooms.
Wipe down counters, run your garbage disposal, sanitize toilets, and organize clutter.
Close Out
Reduce the possibility of surprise maintenance issues, which can be costly to fix, by keeping up with regular home repairs throughout the year.
Perform routine inspections and weatherize. Make sure your heating and cooling systems, gas and water lines, and roof and windows are in good shape. Clean up your yard, mow the grass, and take care of any dead trees or overhanging limbs that could cause damage in severe weather.
Unplug all small appliances. This will save power and eliminate the potential for things to short-circuit and cause significant electrical damage.
Check your smoke detectors. Batteries die, parts wear out, and dust and other pollutants can impede alarm performance. Make sure your home is prepared in case of fire, and consider integrating your detectors into your home security system so the fire department is notified in an emergency.
Turn off your water at the main shut-off valve to prevent damage in the case of a burst pipe or water heater malfunction. Consider installing a water and flood sensor, which detects moisture where it shouldn't be and pushes notifications to your smartphone.
Leave your closet doors ajar to prevent mold and musty smells from building up.
Secure
Protect your home and belongings from thieves. The highest percentage of burglaries occur during the summer months, and homes without security or alarm systems are up to 300 percent more likely to be broken into.
Set up remote monitoring. You can have a security system professionally installed or start with a wireless security camera that you can view from your smartphone. If you have a security monitoring service, let them know that you are traveling.
Collect spare keys. If you have house keys hiding under doormats or flower pots, bring them inside so prowlers don't find them. Leave an extra set with a trusted neighbor or friend in case there's an issue that needs to be addressed while you're away.
Hold your mail and newspapers. Nothing signals that you are out of town like an overflowing mailbox or stack of unread papers on your front porch. Placing a hold with USPS is as easy as completing an online form and will prevent identity thieves from targeting sensitive information found in bills and credit card statements.
Take advantage of home automation. You can link everything from smart locks that you can triple-check via smartphone app to smart doorbell cameras that sense motion on your front porch and have two-way audio.
Close blinds into rooms that contain expensive items, and set up smart light timers that mirror your regular habits when you're home.
Ask for help. Have a neighbor park in your driveway while you're gone, and enlist a friend to water your plants and check up periodically on your property.
A little bit of preparation will go a long way when it comes to leaving your home clean and secure, and enjoying your vacation stress-free!
Source:  RisMedia
Posted on June 29, 2017 at 4:08 pm
Kappel Gateway Realty
Category:

maintenance, real estate, security, summer, travel, Vacation
Tagged

Bay Area, California real estate, Coldwell Banker Kappel Gateway, How to Prepare Your Home Before Going on Vacation, maintenance, real estate tips, security, travel, trusted advice, Vacation