Get your game on with a traditional Thanksgiving Dinner! Thanksgiving dinner in Northern California can be more traditional than typical, as many locals will have wild game on their tables on November 23.
Target Your Turkey
Turkey hunting is not just a sport for people who live in the great Nor-Cal area. Once turkey season is open, the forests and ranges are alive with hunters looking for their Thanksgiving turkey. Turkey season is open November 11 to December 10.
Open Range to the Oven Range
Wild turkey is very different from a bird purchased at the grocery store. The breast is much smaller and the legs are longer. The taste is much the same, but if the turkey is old, it can be tough and gamy. Picking the right bird for your traditional Thanksgiving dinner is determined by your experience. Recognizing the difference between a young turkey and an old one is learned from trying to chew the wrong choice a few seasons. Hunters who are true sportsmen always eat the game they take; this is a standing rule here in the North State.
The Call of the Wild
Turkey hunters all have their favorite "call." Some hunters can imitate a turkey with a certain whistle they do with their tongue. Most hunters prefer a store-bought turkey call. Once tested and found to be irresistible to turkeys, the call goes into the hunters gear and used for years after.
A Healthy Experience
Hunting for a turkey for the traditional Thanksgiving dinner table is for many people preferable to choosing one in the grocery store meat department. Wild turkeys have free range, they have had no hormones to plump them up, and unlike store bought turkeys, there are no additives. Yes, the ones at the store are guaranteed and there are hundreds to choose from. There's no need to go out in the cold, sitting and calling for hours unless you truly do want a traditional Thanksgiving dinner.
This year, it is estimated that over 20,000 hunters will try to bag their bird, but only 10,000 will be successful. There will still be lots of sales at the super market.
If you think you'd like the experience of going out in the woods, trying your talents on a turkey call, and choosing the right bird, make sure to get your hunting license first. You will also need an upland game bird stamp. Both can be purchased from the California Department of Fish and Wildlife.
Source: CB Blue Matter Blog
Posted on November 20, 2017 at 11:22 am
Kappel Gateway Realty
Category:

cooking, real estate, Thanksgiving, Uncategorized
Tagged

Coldwell Banker Kappel Gateway, dinner, feast, food, holidays, real estate, realtor, sell my home, thanksgiving, trustworthy, turkey, turkey day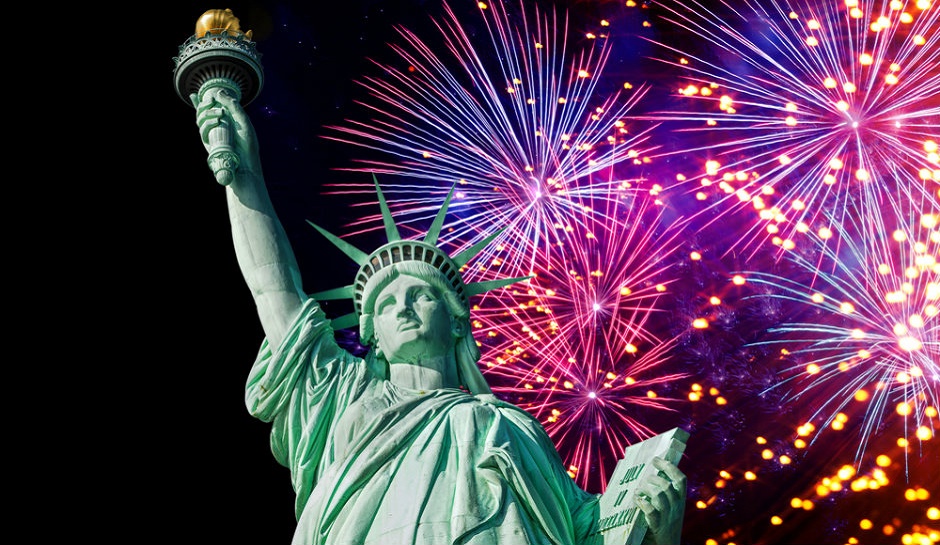 Come check out CBKG's guide to the BEST 4th of July Celebrations in our area.
Lots of fun to had here people!  Let's Get out there and Celebrate!
Suisun City Independence Day Spectacular
Where: Suisun City, Harbor Plaza in the Waterfront District
When: July 4, 11 a.m. – 10:30 p.m.; Fireworks at 9:15 p.m.
>> Details

Picnic in the Park and Fireworks
Where: Benicia, Benicia City Park
When: July 4, noon – 7 p.m., Fireworks at 9 p.m.
>> Details

Six Flags Discovery Harbor July 4th Fest
Where: Vallejo, Six Flags Discovery Kingdom
When: July 2, 3 & 4, 10:30 a.m. – 10:00 p.m., Fireworks all 3 nights at 9:30 p.m.
>> Details

Vacaville 4th of July Fireworks & Creekside Concert
Where: Vacaville, Andrews Park
When: July 4, 6:30 p.m., Fireworks at dusk
>> Details

Fairfield Independence Day Parade
Where: Fairfield, Texas Street, downtown Fairfield
When: July 4, 10:00 a.m.
>> Details

Napa County Fair & Fireworks
Where: Calistoga, Napa County Fairgrounds
When: July 4, 11:00 a.m. – 10:00 p.m., Parade at 11:00 a.m. Fireworks at 9:30 p.m.
>> Details

Watch A's Fireworks From the Field
Where: O.co Coliseum
When: July 2, after the A's play the Pirates there will be a special "Salute to Armed Forces Fireworks."
>> Details

Celebrate Concord 4th of July
Where: Downtown Concord, Todos Santos Plaza
When: July 4, 8 a.m. – 10 p.m.; 5K/Kids run at 8 a.m., parade at 10 a.m., festival at 4 p.m. and fireworks at 9 p.m.
>> Details

Alameda County Fair 4th of July Fireworks Spectacular
Where: Alameda County Fair, Pleasanton
When: July 4, Fireworks at 9:30 p.m. featuring the Oakland Symphony
>> Details

Vallejo 4th of July Parade
Where: Vallejo, Downtown Vallejo
When: July 4, 12:00 a.m.
>> Details

American Canyon 4th of July Festivities
Where: American Canyon, Community Park II
When: July 4, 10:30 a.m. – 10:00 p.m., Parade at 10:30 a.m. Fireworks at 9 p.m.
>> Details

Dixon's Family 4th of July in Hall Park
Where: Dixon, Hall Park
When: July 4, 8:00 p.m., Fireworks at dusk
>> Details

Antioch's An Old Fashioned Hometown 4th of July
Where: Antioch, Downtown Antioch & Contra Costa County Fairgrounds
When: July 4, 11:00 a.m. – 11:00 p.m., Parade at 11:00 a.m., Fireworks at 9:30 p.m.
>> Details

West Sacramento Fourth on the Field
Where: West Sacramento, Rayley Field
When: July 4, 6:00 p.m. – 10:00 p.m..
>> Details

Pleasant Hill Fourth of July Celebration
Where: Pleasant Hill, Downtown Pleasant Hill & PH Aquatic Park & College Park High School
When: July 4, 8:00 a.m. – 11:00 p.m., Firecracker 5k fun Run at 8:00 a.m. Parade at 9:30 a.m., Fireworks at 9:15 p.m.
>> Details

Napa 4th of July Festival & Fireworks
Where: Napa, Downtown Napa & Oxbow Commons & Veterans Park
When: July 4, 10:00 a.m. – 10:00 p.m. Parade at 10:00 a.m., Festival at 1:00 p.m., Fireworks at 9:30 p.m.
>> Details

Folsom Pro Rodeo
Where: Folsom, Dan Russell Rodeo Arena
When: July 1-3, 6:00 p.m. – midnight. Gates open at 6:00 p.m., Live music at 9:45 p.m.
>> Details

Sacramento Independence Day Celebration
Where: Sacramento, Cal Expo
When: July 4, 5:00 p.m. – 10:00 p.m. Gates open at 5:00 p.m., Fireworks at 9:30 p.m.
>> Details
 
 
Posted on June 28, 2017 at 1:19 pm
Kappel Gateway Realty
Category:

4th of July, BBQ, Celebrate, community, Dixon, Fairfield, Family Fun, Festivals, Fireworks, grill, Parades, real estate, Rodeo, Suisun City, Uncategorized, Vacaville
Tagged

6 flags, Alameda, antioch, Benicia, celebrate, Coldwell Banker Kappel Gateway, community, concord, Dixon, Fairfield, Family Fun, fireworks, folsom pro rodeo, Fourth of July Family Fun Events, Napa, parades, picnics, real estate tips, rodeo, sacramento, Suisun City, trustworthy, Vacaville, Vallejo, west sac
Sometimes when planning to sell a house, in the name of renovating interior living spaces, updating bathrooms, replacing appliances and adding decorative touches throughout the bedrooms, homeowners leave outdoor curb appeal as a last priority. While of course the inside of a home is important, sellers make a big mistake when they neglect the exterior. Why is a home's exterior so important? Consider this: Curb appeal is often a potential buyer's first impression of a home, the very thing that helps him/her decide whether or not to come inside. Whether they're shopping online or by cruising through neighborhoods, the outside of your property is the first thing they'll notice. If you're selling your home or about to, how can you quickly and effectively tackle the outdoor appeal? Here are some key tips for boosting the curb appeal in a way that means quick turnaround and increased home value:
1. Start with the Front Door. Believe it or not, your home's front door can be one of its most important assets. A new steel entry door consistently ranks as one of the most rewarding projects in home repairs, yielding an increase in home value that's greater than the costs to install one. Likewise, to make the door especially captivating, consider painting it a bold, pleasing color that will grab attention and add charm. When buyers see a new door that looks attractive, they see another asset that makes your home the one to buy.
2. Make Any Necessary Repairs. Is the driveway cracked or the front doorbell busted? Now is the time to call a repair company or get out your own toolbox to make repairs. Buyers want turnkey, move-in-properties, and that means they want properties with repairs already done. Do the work now to get your home in ship-shape condition.
3. Keep Up with Landscaping. From mowing the lawn to pulling weeds, make sure you're keeping up with your outdoor landscaping so that your home looks presentable and well cared for at all times. Overgrown bushes and dying plants are a surefire signal to potential buyers that you're not caring for your home and leaving more maintenance for them to handle.
4. Add Lighting. While most buyers will come visit your home during the daytime, it's not at all unusual for the most interested ones to also drive by at night to see what nighttime curb appeal is like. Landscape lighting can make all the difference in terms of how a home looks, so make an investment in attractive lighting options that illuminate and add interest to your property. "Solar landscaping lights are a great addition to any yard because they don't require complicated and expensive wiring," says Bob Vila. "Remember, though, you get what you pay for—cheap lights won't last as long and simply won't look as good."
5. Touch Up Paint. A fresh coat of paint is just as powerful outside as it is inside, so to update your home's look, repaint the exterior or at least touch up problem areas. Another idea is to paint the trim a new color that creates either a nice complement or contrast to your home's overall look.
6. Make Over the Mailbox. You might not think a mailbox matters much, but it's yet another one of those little details that can add up together to make a strong impression on a buyer.
7. Add Outdoor Furniture. From rocking chairs on the front porch to an outdoor patio set on the back deck, outdoor furniture creates outdoor living spaces that expand your home's appeal. Look for attractive, durable pieces that will endure weather damage and look good for years to come — whether or not you include these pieces with the home sale, setting them up is a great way to stage your home for greater resale value.
The bottom line when it comes to curb appeal is that a little investment today can add up to big rewards tomorrow. Take the time to update, clean, repair and add value to your property's exterior now and you will make it more attractive to buyers, not to mention more beautiful to come home to. Use the tips above to get started now.
Source: Rismedia
Posted on March 4, 2017 at 11:58 pm
Kappel Gateway Realty
Category:

curb appeal, maintenance, real estate, selling, staging
Tagged

Air Force, Alameda County, Army, Bay Area, before you move, Benicia, Boost Curb Appeal in a Day, buy my house, California, California real estate, Carquinez Straits, close of escrow, close on your new house, closing, closing delays, Coldwell Banker Kappel Gateway, Contra Costa County, credit score, Delta, Dixon, escrow, experienced, Fairfield, FHA, first time home buyers, home value, knowledgeable, maintenance, Marine Corps, Military friendly, military knowledge, moving, Napa, Napa County, Navy, overpriced, priced for value, priced well, professional, real estate, real estate tips, realtor, reliable, remodeling, safety, San francisco, sell my home, showing, Solano County, staging, Suisun City, Suisun Marina, Travis AFB, trusted advice, trustworthy, VA, VA lending, Vacaville, Vallejo