The 2018 Consumer Electronics Show was one for the books. This was my fourth year going and my biggest takeaway was that smart home tech is evolving at break neck speeds. The smart home show floor was massive and each category from security to entertainment is getting saturated with truly amazing concepts and products. Here were some of our absolute favorites in case you missed them…
In addition to all of the awesome items mentioned above, here were even more of our favorite smart home improvements…
Improving Your Smart Home's "Brain"
What is the biggest downfall of smart home tech? To me, it is often the lack of one streamlined operating flow. With a ton of different apps and operating systems sometimes smart home tech can actually feel a little dumb.
The good news? At this year's show it seemed like almost every single product integrated with Amazon's Alexa or Google's Home product. So the first smart home improvement you should make is picking one of these systems and finding products that sync with them. Which one is better? According to Forbes, Amazon is winning the race.
Improving Your Garage (and mental health)
Did you shut it?
Did you?
I can't remember.
I'm pretty sure you did.
I am turning around…I have to check.
Have you had this conversation with their significant other or perhaps even yourself about your garage door? We have it at a few times a month at my house. That is why the Roost Smart Garage Door Sensor made my list. With a combination of home protection and peace of mind, this WiFi connected door sensor sends you a notification telling you if your door in open or closed. The biggest drawback though? If you did leave it open there is nothing it can do for you. Still a great product for those who get open door anxiety like me! Roost also has some other cool smart home devices you can learn about here.
This will be available sometime in the spring and will be priced at $40.
Improving The Safety In An Elderly Person's Home
I believe there is no price you can place on the safety of a loved one. Especially when it comes to the safety of an elderly parent. If you
Improving Your Home's Cleanliness
Over the past few year's robo vacuum cleaners have gained popularity with products like the Roomba. If you enjoy having one (or have one on your wishlist) I have a feeling you're also going to love the Cop Rose Window Cleaning Robot. Window cleaning is a tedious task and if you have pets or small children, it can feel like a never ending chore with little hand and nose prints everywhere you turn. This smart window cleaner will keep windows, as well as other vertical surfaces, in tip top shape with a touch of a button from your smart phone. It can also be used floors and walls.
At $150, this product is a great way to avoid one of most dreaded household chores. More information here.
Improving Your Home Gym
Peloton has already built a cult like following around their bike product and and now they're hoping to do the same around their new treadmill called the Peloton Tread. The fancy treadmill is equipped with a 32 inch touchscreen display that allows the runner to stream classes in a studio like setting from NYC's best instructors.
The Peloton Tread comes with a hefty price tag at $4,000 PLUS an additional $39 monthly fee for live classes. It will start shipping this fall but you can reserve one now.
Bonus Product: Improving Your Kitchen Gadget Collection
While this isn't technically a smart home improvement I couldn't help but share one of my personal favorites from the show which was the Coravin Model 11.  Have you ever wanted to drink just one glass of wine but passed because you didn't want to ruin the bottle? The model 11 allows you to enjoy a glass without ever removing the cork or damaging the wine itself. This "first ever" fully connected automatic wine preservation opener works by placing a super thing needle through the cork. Check it out:
Like the Peloton Treadmill, this item comes with a large price tag at $1,000 but if you are serious about your wine then this is totally worth it splurge.
Source: CB Blue Matter Blog
Posted on January 17, 2018 at 8:42 am
Kappel Gateway Realty
Category:

Alexa, Google, real estate, Smart Homes
Tagged

CES, Coldwell Banker Kappel Gateway, real estate, real estate tips, sensor, smart homes, technology, wifi

Many companies have already incorporated smart home tech into their daily business. Some have installed smart locks, lights or thermostats in the office. Many have encouraged agents to take the Coldwell Banker Smart Home course. The first-and-only course of its kind created for real estate agents. Companies have also encouraged agents to talk about the benefits of smart home tech in listing presentations.
Have you considered how you can use the brand's leadership in the Smart Home space as a way to set your company apart and attract new agents to your office?  
Even for agents who haven't yet had a transaction that included smart home tech in one way or another, chances are good that they will in 2018. Most aren't going to be prepared. And many may not even know where to go to find information on how smart home can or should fit into their business.
January is Smart Home Month here at Coldwell Banker. We are kicking the month off with our sponsorship of the Smart Home Marketplace at CES (Consumer Electronic Show) in Las Vegas! We will have agents from around the country creating content specifically to help other agents understand how to use Smart Home in their own business. This is a great opportunity for you to reach out to the agents in your market, offer them information and demonstrate the value you can add to their business. Here are a few questions to start with:
Have you considered how to talk about smart home tech during a listing presentation?
Do you know what you would say if a client asked you about the value of smart home tech during a purchase or sale?
Have you thought about using smart home as a reason to get in front of your sphere and network in the new year?
Every day in January we will be adding new tips, tricks and best practices for incorporating smart home tech into a real estate business, along with new product spotlights. All of this content can be found at ces.coldwellbanker.com. That means every day there is a new reason to talk to your list of prospects.
Showing agents the power and importance of this technology in the sale of a home, is yet another way you can bring value to agents in your office and attract those not yet affiliated. Leverage the leadership of Coldwell Banker in this area to deliver a clear edge for agents by sharing insights into state-of-the-art smart home technologies and how to leverage them to dominate the marketplace.
From content to conferences, Coldwell Banker is collecting and delivering leading edge insights during Smart Home Month to help you understand how the smart home boom impacts real estate:
CES: Catch Coldwell Banker on the floor of CES, Jan. 9-12 as the exclusive sponsor of the Smart Home Marketplace, which has grown every year since we began our sponsorship in 2016. It's now over 114,000 square feet.
Consumer Survey: Find out how consumers view smart home tech, what they expect agents to know about it and how they react to VR. Spoiler alert – they love it!
Inman Connect New York: Coldwell Banker sponsors ICNY, Jan. 22-26, and hosts an exclusive lunch and learn on Jan. 23 where participants get the inside track on how to use smart home to market themselves and their listings.
Daily Content: Get an agent's perspective on how smart home tech can benefit your real estate business with video and blog posts straight from the CES show floor.
Case Studies: Two case studies – one from T3 Sixty and one from Samsung – will explore how agents can be the early adopters of smart home in their market and how VR can truly set a listing apart.
If you're already affiliated with Coldwell Banker and want to learn more about our Smart Home initiative, visit CB Exchange and search "Smart Home."
If you would like to know what Coldwell Banker agents have access to, head to coldwellbanker.com/join and explore the possibilities of moving your business to Coldwell Banker.
Posted on January 8, 2018 at 9:20 am
Kappel Gateway Realty
Category:

Alexa, gadgets, real estate, Smart Homes
Tagged

Alexa, California real estate, coldwell banker, Coldwell Banker Kappel Gateway, first time home buyers, google, Kappelgateway, knowledgeable, real estate, real estate tips, smart, smart homes, technology, trusted advice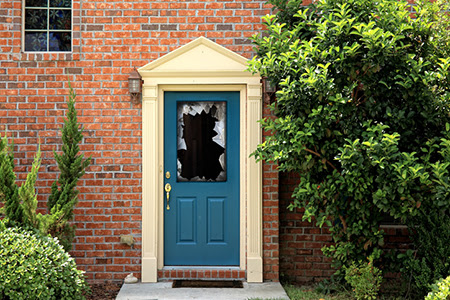 Your worst nightmare…arriving home to find that you have been the victim of a burglary. Home Invasion. Loss of your precious privacy and belongings. While nothing can take away that feeling, here are a few steps you can take while you recover from the shock of it all.
What would you do if you came home and found your house was broken into and your property stolen? For millions of Americans every year, this nightmare is a reality. In 2010, there were 2,159,878 burglaries in the U.S., equivalent to nearly 700 break-ins per 100,000 people, according to the Federal Bureau of Investigation.
Most victims in this situation find themselves totally unprepared and at a loss for what to do. Fortunately, there are steps you can take to regain control of the situation, improve the odds of recovering your property, and prevent your home from being broken into again.
Call the Police
Call the police when you spot the first sign of a break-in. The intruder may still be on your property and pose a threat to your safety. Seven percent of all home burglaries involve violence against household members, according to the Bureau of Justice Statistics.
You also need to call the police to get your case on file for insurance and legal purposes. A police report and investigation increases the strength of your insurance claim, as well as your odds of retrieving your property. The police also need to record crime scene evidence which can help convict suspects if they are caught. Don't touch anything before the police arrive so that you don't accidentally destroy evidence, such as fingerprints.
When the police arrive, they will want you to file a report. Take pictures to document what was stolen, and provide the police with a list of everything that was taken and its approximate value. As a preventive measure, it's wise to take an inventory of valuable items ahead of time in case you are ever robbed.
Call Your Insurance Company
You should also copy your list of stolen items for your insurance provider. To maximize your odds of receiving reimbursement for stolen items, contact your insurance provider within 24 hours. They will need your police report to process your claim, so make sure you have already filed a police report before calling. Your insurance provider will probably send an adjuster to review the crime scene, so in order to avoid disrupting the evidence, you may wish to stay somewhere else until they arrive, if possible.
Review Your Security Camera Footage
If you have security cameras installed on your property, you should review them to see if there is any additional evidence. If you're fortunate, you may have captured footage of the burglar breaking in, walking through rooms, or rummaging through items. You may also notice more clues or additional information about which items were stolen. Provide copies of any relevant footage to the police and to your insurance provider.
Evaluate Your Home Security
After the police and your insurance adjuster have finished reviewing the crime scene, you can begin cleaning up. You should also conduct a review of your home's security with an eye towards preventing future burglaries. Once burglars have successfully broken into a home, they often return in the future, so it's important to make sure you secure any vulnerabilities that enabled the initial break-in. The National Crime Prevention Council provides a home security checklist you can use to review your home security and identify any vulnerabilities that need to be fixed.
Having your home broken into is a traumatic and disturbing experience, but taking these steps can help you recover and restore your life to order as quickly as possible. Filing a report with the police, calling your insurance company, and reviewing your security footage will maximize your chances of getting your property returned and bringing those responsible to justice. Reviewing your home security can help prevent future burglaries and restore your peace of mind.
Source: RisMedia
Posted on July 26, 2017 at 2:41 pm
Kappel Gateway Realty
Category:

burglary, crime, Police, real estate, safety, security, Smart Homes, Uncategorized, Vacation
Tagged

4 Steps to Take After Your Home Has Been Burglarized, burglary, crime, police, safety, security, smart homes, Vacation