Coldwell Banker Wallace & Wallace, Realtors® is participating in the National Pet Adoption Weekend and the Homes for Dogs Project during September by promoting adoptable dogs and holding a special "Homes for Dogs" Open House event on Sept. 10th.
Coldwell Banker Wallace & Wallace, Realtors® has been showing East Tennessee the way home for more than 80 years, and we're excited to once again extend our mission to help find homes for dogs in our area.
Dogs Make a House a Home
Since 2015, the Homes for Dogs partnership with Adopt-a-Pet.com has helped find homes for thousands of deserving shelter dogs.
But it's not just the dogs who benefit from being part of a loving home. There is research that shows how dogs can positively impact our psychological as well as physical health. It isn't a coincidence that you feel better coming home to your dog after a long stressful day. Studies have found that during heart rate and blood pressure testing, patients were calmer and had better test results when a dog was present.
Plus the exuberance dogs show when you start to put on a pair of sneakers is a great motivator for enjoying more active time spent together outdoors.
Helping Dogs in East Tennessee
Coldwell Banker's Homes for Dogs project is now in its third year, and at Coldwell Banker Wallace & Wallace, Realtors® in East Tennessee, we are 'doggone' happy to be taking part again.
All across the nation, real estate agents are doing their part to participate in the National Pet Adoption Weekend September 9th and 10th, 2017.
In Knoxville, we will be working with our local Adopt-a-Pet partner, the Humane Society of the Tennessee Valley. First, we'll be promoting adoptable shelter dogs with our "10 Days of Dogs" campaign on social media. Beginning September 1st, a different shelter dog will be featured each day across all the company's social media platforms. We hope that by helping to showcase some of these amazing furry friends, they will be that much closer to finding their forever homes.
We're collecting items from the shelter's wish list at each of our six area office locations. We have placed special donation containers in our office lobbies where consumers can drop off greatly appreciate items that we will deliver to the shelter. Click here to find a list of items needed by the shelter.
Finding Homes for All
Since we're also in the business of finding homes for people, real estate agents at Coldwell Banker Wallace & Wallace, Realtors® will be holding a number of properties open on September 10th as part of this special event. We invite the public to visit any of our open houses that day and register to win one of six GPS pet trackers being given away. We're hoping to help a few beloved pets make sure they always find their way back home. Consumers may also bring donated items for the shelter to any of our open houses on Sept. 10th.
Our company has been fortunate to be part of the community in East Tennessee since 1936. It has been our great honor to help thousands of our neighbors find their Knoxville home for more than 80 years. Many of our more than 350 sales professionals are passionate pet owners, and they look forward to taking part in this campaign to help find homes for dogs, our favorite four-legged friends.
Source: Coldwell Banker Blue MatterBlog
Posted on August 29, 2017 at 9:21 am
Kappel Gateway Realty
Category:

Celebrate, Charity, community, Dogs, neighborhood, pets, real estate
Tagged

adoption, cats, Coldwell Banker Kappel Gateway, dogs, four-legged friends, knoxville, pets, realtor, shelters, tennessee

Coldwell Banker and Adopt-a-Pet.com Host the Homes for Dogs National Adoption Weekend September 9-10, 2017
Su Amsden and Casey Lukowski with Coldwell Banker Coastal Alliance in Long Beach, California, have always had a love for animals. So when Coldwell Banker launched a program to help find homes for adoptable dogs three years ago, they immediately got to work on hosting an adoption event in their own community.
"It was a no-brainer," Amsden said. "There are thousands of shelter animals who need homes. Adoption gives them a second chance at life."
On September 9-10, 2017, hundreds of Coldwell Banker Real Estate offices and animal shelters across the country are joining Coldwell Banker Coastal Alliance for the Coldwell Banker Homes for Dogs National Adoption Weekend. The event is part of the "Homes for Dogs Project," a program launched in 2015 by Coldwell Banker and Adopt-a-Pet.com, North America's largest non-profit pet adoption website.
In 2015 alone, the project helped facilitate more than 20,000 adoptions through a national adoption weekend and countless local events like the ones Su and Casey hosted. Coldwell Banker made the "Homes for Dogs Project" the centerpiece of its advertising campaign to raise additional awareness. This past spring, the real estate brokerage dedicated its March 2017 commercial "Somebody to Love," to the program, which was was applauded by the New York Times and rated one of the highest ranking ads of all time by Ace Metrix.
"Coldwell Banker is a unique position to touch local communities because of the sheer scope and passion of our network," said David Marine, senior vice president of marketing, Coldwell Banker Real Estate LLC. "The 'Homes for Dogs Project' is more than just a campaign. It's a unified movement that we can all rally around and know we are making a difference."
Amsden and Lukowski agree. "Our event brings awareness to the community and is a great morale booster for the volunteers, most of whom are agents who work hard at what they do. This really brings joy to everyone involved," said Lukowski.
Want to participate in the Homes for Dogs National Adoption Weekend? Visit: http://www.adoptapet.com/homesfordogs.
Source: Coldwell Banker Blue Matter Blog
Posted on August 22, 2017 at 9:07 am
Kappel Gateway Realty
Category:

Charity, community, Dogs, parent, pets, real estate
Tagged

adopt, adoption, animals, cats, coldwell banker, dogs, homes for dogs project, kittens, pets, real estate, veterinarian, vets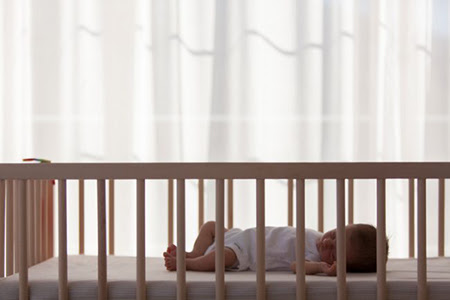 Safety…ALWAYS a concern. Here are some really practical tips throughout a lifetime of staying safe. Good to know!
We all want to keep our families as safe as possible, but home safety requirements change as your family grows and evolves. From newborns to pets, a variety of different strategies can ensure your home is as safe and accommodating as possible for your family. Here are some simple tips to help keep your family safe through every stage of life.
Getting Your Home Ready for a New Baby
Babyproofing a home is largely about protecting them from their own curiosity. Once a baby learns to crawl, anything in reach is fair game to be grabbed, touched, or chewed on.
1. Install baby gates to keep certain rooms off-limits. This is especially important near stairs.
2. Fill unused electrical outlets with plastic plugs. Outlets are like magnets for babies.
3. Store breakable items out of reach.
4. Keep small items out of reach, as well. Small objects that could be put into mouths are a major choking hazard. A good rule of thumb is if it can fit in an empty toilet paper roll, it is small enough for a baby to choke on.
Home Safety for Toddlers and Elementary-Age Children
Toddler-proofing is a little different from babyproofing in that a toddler is usually more resourceful about getting into things they shouldn't be. Toddlers will climb, open doors and drawers, and generally get themselves into trouble.
1. Move anything small or breakable up higher now that your child is walking and climbing. You'd be surprised at what they can reach.
2. If you have a pool, build a fence around it. You'll want a barrier at least a few feet high to make it harder for your toddler to climb over.
3. Secure drawers and cabinets with childproof latches.
4. Place safety locks on windows and doors to prevent them from being opened.
5. If you don't have a home security system, install one for added safety. Choosing a system with the right features, like motion sensors and security cameras, can help you know if your curious toddler runs out the door or it can help you keep tabs on things while the babysitter is over.
Safety During the Teenage Years
As your child grows into their teens, the focus moves further from physical safety and more towards online safety and general home security. Online safety is extremely important with teenagers in the house.
1. Set clear boundaries and expectations with your teen regarding potentially dangerous situations. These could involve simple subjects like safe driving or complex topics like drinking and drugs.
2. Keep alcohol, firearms, and any prescription or over-the-counter drugs locked up in a safe place.
3. Educate your teen about safe internet usage. This includes avoiding malware, being smart on social media, and using privacy settings.
Pet-Proofing Your Home
Pets make great additions to the family, but they come with their own safety needs. In many ways, pet-proofing is similar to babyproofing. Pet-proofing involves keeping harmful items out of their reach and making sure that they can't escape the house or yard and run off.
1. Keep cleaning products, chemicals, and medications in high places or locked where pets can't stumble upon them.
2. If your pet likes to chew on (or eat!) household items, make sure that you don't leave anything lying around. It can be helpful to do a quick walkthrough of your home a couple times a day, such as when you leave and return from work.
3. If you have a home security system, make sure the motion sensors are capable of detecting and ignoring your pets.
4. If you have a fenced yard, check it for weaknesses or small gaps that a pet could squeeze through.
Getting Your Home Ready for Your Parents to Move In
As our parents get older, it's not uncommon for them to move in with us. This can help ensure their safety and prevent the loneliness that often comes with old age. It can also present some unique challenges when it comes to home safety.
Depending on your parent's age and their physical and mental well-being, you may need to make small home improvements for their convenience or physical safety. In general, you'll want to try to minimize the potential for falls and make sure that help is always within reach.
1. Install grab bars in the bathrooms near the toilet and shower. These bars can help support a person as they move in and out of the shower or tub, both making this task easier and helping prevent falls. Make sure they can support the weight of the person who'll be using them.
2. Walk through your home and check for objects that might make tripping hazards. Throw rugs, children's toys, and pet toys can all be dangerous for people lacking the eyesight or reflexes to maneuver around them easily.
3. Set up a medical alert system. This is a wearable device that essentially functions as a panic button—if a person falls or has a medical emergency, they can push the button to get instant access to help.
4. Learn which foods are hazardous for senior health. As your parents age, their immune system weakens, making them more susceptible to food poisoning and health risks. Prepare meals at home that won't threaten the health of your aging parents.
Your family grows and changes as time goes by, and so should your home safety plans. If you want to keep up with each of your family members, continually assess their needs. These tips should give you a great starting point towards building a safer home for your family.
Source: RisMedia
Posted on July 20, 2017 at 7:10 pm
Kappel Gateway Realty
Category:

babies, family, pets, real estate, safety, Uncategorized
Tagged

California real estate, Coldwell Banker Kappel Gateway, family, Home Safety: How to Protect Your Family at Every Stage of Life, pets, real estate tips, safety, security, trusted advice