Living in a big city doesn't mean you don't have great outdoor spaces. Take a look at some of our favorite urban backyard and terraces on coldwellbanker.com tailor-made for summer entertaining.
How alive the city is, how alive, how alive, how alive."

– Alfred Kazin
Contrary to popular belief, there is no better time of year to be in a big city than during summer.  Sure, the subway stations feel like they're 123 degrees, but apart from sweltering train commutes, the city is a magical place during this time of year.
In a big city anything can happen, especially during summer – and only in the best ways. A trip to the farmer's market can lead to day long expeditions to unexplored neighborhoods in town, and a cup of coffee with friends can lead to great conversations with strangers at a rooftop party later in the day. The great weather and relative calm that comes with a less congested city make summer a time for coming together, meeting new people and discovering new reasons to fall in love with your city and your home.
While we may not have sprawling residences or acres of backyard space, we do in fact have outdoor areas tailor-made for entertaining come summertime. Our yards are our little havens from busy city life, and our terraces are where we sit and admire the ingenuity of man.
In honor of summer in the city, our latest "Summer Fridays" post pays homage to a few of our favorite urban yard and terraces from homes listed for sale on coldwellbanker.com. Let's take a look!
This urban refuge offers up sweeping views of Puget Sound, Mt. Rainier, The Olympic Mountains and downtown Seattle! Featuring not just one but two outdoor terraces, this home gives you plenty of space to enjoy beautiful Summer nights with good company.
Sometimes the best views of New York City come from just outside New York City. This meticulously renovated brownstone on the Hudson River features a sprawling terrace that offer up some of the best Manhattan skyline views you'll find anywhere!
This home really does have it all. You're located in the heart of Chicago, but it also feels like you're tucked away on your own little private island. It doesn't get more zen and restful than this sprawling rooftop terrace with ample spaces for relaxing and enjoying that great Chicago summer weather.
This penthouse residence at the Park Hyatt has the tallest balcony in the prized building, offering you unobstructed water and glitzy downtown Chicago views.
Miami!! The city where you can at once feel like you're living in a city and right on one of the finest beaches in the world at the very same time! This beautiful home offers up stunning waterfront views and even a pool out on the terrace..because it is Miami.
——-
Join us next Friday for another installment of our "Summer Fridays" series.
Source: Coldwell Banker Blue Matter Blog
Posted on August 4, 2017 at 8:57 am
Kappel Gateway Realty
|
Category:

backyard, BBQ, community, curb appeal, decorating, Fixer Uppers, Homeowners, interior decorating, Location, maximizing space, neighborhood, outdoors, Privacy, projects, real estate, remodeling, staging, Uncategorized, views
|
Tagged

balcony, downtown, Fridays, nights, outside, Patio, Patio Furniture, rooftops, summer, terraces, views, waterfront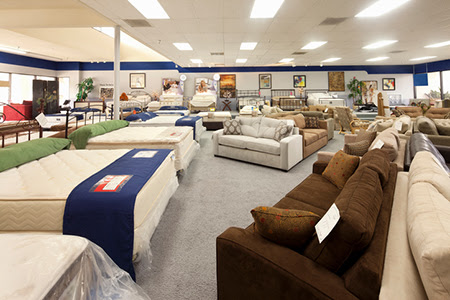 With Spring upon us and spring cleaning is done, its soooo tempting to purchase new items because, of course, everything feels so fresh and new. Here is a good guide on the best (and worse) purchases to make at this time of year!
The month of May brings traditionally heavy shopping periods for spring clothing, cosmetics, and a wide variety of spring and summer outdoor goods.
While some retailers will tempt us with early summer sales, spring apparel will see the deepest discounts closer to Memorial Day weekend, according to consumer watchdog DealNews.com. Look for coupons in print and online to get the best prices on your favorite stores and brands.
The best deals any time in May will be on certain home goods, with a few surprises thrown in:
Buy a Mattress  – Memorial Day historically offers a chance to buy mattresses at 40 to 50 percent off regular prices. Check local sales and coupons.
Buy Patio Furniture – Sales on backyard furnishings, as well as camping gear, begin in time for Memorial Day and may not be good again until after July 4.
Check Out Big-Screen TVs … but not too big. While spring is not the best time to buy a TV, you should find really good prices on 42- and 55-inch screen models.
What About Jewelry? Wait until just after Mother's Day, when many retailers are anxious to unload unsold inventory.
Hold Off on Laptops – The best deals on Apple and PC laptops are found just before graduation in June or in time for back-to-school sales in September.
Stay out of the Water – Swimsuits are just hitting the stores in May, and sales are not the norm. Hold off until July 4, if you can. That's when the sales kick in.
Source:  RisMedia
Posted on May 23, 2017 at 11:07 am
Kappel Gateway Realty
|
Category:

backyard, buying, decorating, Spring, summer
|
Tagged

buying, Mattresses, Patio Furniture, purchases, Spring, summer, What to Buy (and Not Buy) in May