The start of a new year brings the same old resolutions: get organized, get in shape and eat healthier. What if we all look beyond ourselves and add find new ways to be kinder to Mother Earth to our list? The impact would be pretty fantastic, a re-energized movement to preserve our one and only beautiful earth.
One simple way to fulfill that resolution is to be eco-conscious on moving day. Moving is one of the most wasteful times in a household. We finally get around to cleaning out those over stuffed closets, basements and garages. It's the time we toss out those old clothes, electronics, magazines, bikes, etc. On top of the major weeding out of our belongings, we use tons of boxes and packing materials; and create piles and piles of waste that contribute to our landfills. Let's just face the fact: moving time equals major trash time.
The great green news is there are simple steps you can take during a move to reduce your waste. Being eco-conscious on moving day will save you some green in your wallet too!
Follow these 5 steps to make Mother Nature & your wallet proud:
Use Eco-Friendly Moving Supplies
From boxes, packing paper to bubble, there are now green 100% recyclable materials to keep our neighborhoods cleaner and greener. Yep, there is even biodegradable eco-bubble, pop away guilt free.
ECO-BONUS: Save money by asking your moving company for used boxes made of recyclable materials. You can get used boxes at a discount and some moving companies will even give you a refund for returning your used boxes at the end of your move. Pop! Pop! Cha-ching!
It's Not Just for the Movies
Instead of the foam popcorn and peanuts, use real popcorn to pack fragile items! Just pop and fill the gaps in your boxes to secure and pad fragile items. Cheap and earth friendly!
Give Back
Finally, the garage and closets actually are getting cleaned out. Hurray! Now is the time to get rid of what you don't really need: the growing collection of tuna and soup cans in the pantry; the many, many sport teams t-shirts; go-go boots; your 10 year old's toddler clothing, etc. But, don't just toss them out. Donate unwanted furniture to the Habitat for Humanity Restore and clothing and household items to your local favorite charity such as Goodwill for someone else to enjoy.
ECO-BONUS: Reuse your moving boxes to donate your items. Simply visit GiveBackBox.com to learn how to use your used boxes to ship your donations off to a charity. Lastly, if you have any unopened leftover food on moving day, donate it to Move For Hunger. Don't forget to keep your moving and donation receipts to save green on your taxes next year!
Be Kind to Your Electronics
You may no longer want your lemon-yellow microwave, but don't just put it on the curb or throw it in a dump. If you do, it will likely be shipped off to unregulated third world environmental disaster dumping grounds instead of being recycled in facilities that follow U.S. environmental regulations. Contact a domestic e-waste recycler so your old computers, microwaves and other electronics are recycled domestically, under environmental laws, rather than being shipped off to be processed by highly toxic and polluting techniques.
Hire an Eco-Conscious Moving Company
Use your "green" to influence and encourage green habits by hiring companies that use environmental-friendly practices. Make sure your moving company is bright green by asking: Does the staff recycle? Are the offices and warehouse designed to be energy efficient? Do they use biodiesel to run their trucks? Do they use 100 % recyclable materials? Do they sell used boxes? Do they buy them back at the end of the move? Chances are if they care about the earth, they care about their customers too! It's a great big green win – win!
Pat yourself on the back; you're making Mother Earth smile and future generations will thank you!
Laura McHolm is an organizational, moving & storage expert and co-founder of NorthStar Moving Company. NorthStar Moving Company is an award winning, "A+" rated company, which specializes in providing eco-luxury moving and storage services.
Source: CB Blue Matter
Posted on February 12, 2018 at 1:39 pm
Kappel Gateway Realty
Category:

moving, real estate
Tagged

boxes, California real estate, clutter, Coldwell Banker Kappel Gateway, moving, packing, real estate, real estate tips, remodeling, staging, supplies, u haul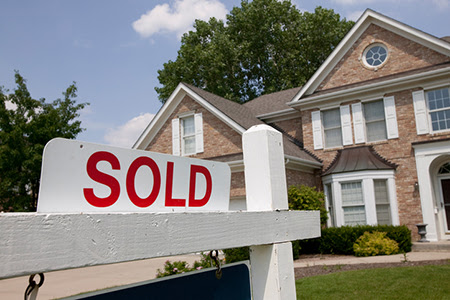 Your home is on the market and you really thought it would go into contract that first month, but it didn't. Its not. No offers. Nada.
What's up with that? Read on!
When you first put your house on the market, you might be hopeful for a quick sale—especially if you've put a lot of money into improving the house over the years and if the neighborhood is one that has historically attracted a lot of buyers. While you shouldn't panic if the house doesn't sell the moment you list it, you should begin to worry if the months start flying by without any real offers. If this is the case, here are 11 reasons why your house may not be selling.
1. You overvalued your property. If your house is overpriced, it's simply not going to sell. Compare your property to similar properties that recently sold within your area to get a better idea of its true value. An experienced real estate agent can give you an accurate value of your home. Additionally, don't make the mistake of tacking on the cost of any renovations you made. You can't just assume that the cost of a renovation translates to added value.
2. Your listing is poor. If the listing of your home includes a poorly written description without any images, a lot of buyers are going to skip over it. Make sure you and your REALTOR® put an effort into creating a listing that attracts the attention of buyers. Make sure to add high quality photographs of both the interior and exterior of your home. Don't forget to highlight unique features, as well.
3. You're always present at showings. Let your agent handle your showings. Buyers don't want to have the seller lurking over their shoulder during showings, especially during an open house. This puts unwanted pressure on the buyer, which will make them uncomfortable and likely chase them away.
4. You're too attached. If you refuse to negotiate even a penny off your price, then there's a good chance that you've become too attached to your home. If a part of you doesn't want to sell it, or you think your house is the best house in the world, odds are you're going to have a lot of difficulties coming to an agreement with a potential buyer.
5. You haven't had your home professionally cleaned. A dirty house is going to leave a bad impression on buyers. Make sure you have a professional clean your carpeting and windows before you begin showing your house.
6. You haven't staged your home. If you've already moved out, then don't show an empty house. This makes it difficult for buyers to imagine living in it. Stage your house with furniture and decor to give buyers a better idea of how big every room is and how it can be used. You want the buyer to feel at home when they are taking the tour.
7. You kept up all of your personal decor. Buyers are going to feel uncomfortable touring your house if you keep all of your family portraits up. Take down your personal decor so that buyers can have an easier time imagining themselves living there.
8. Your home improvements are too personalized. You might think that the comic book mural you painted for your child's room is absolutely incredible, but that doesn't mean potential buyers will agree. If your home improvements are too personalized, it can scare off buyers who don't want to pay for features they don't want.
9. Your home is too cluttered. Even if your home is clean, clutter can still be an issue. For example, maybe you simply have too much furniture in one of your rooms. This can make the house feel smaller than it is.
10. Your home is in need of too many repairs. The more repairs that are needed, the less likely a buyer will want your house. Many buyers simply don't want to deal with the cost or effort of doing repair work, even if it's just a bunch of small repairs, such as tightening a handrail or replacing a broken tile.
11. You chose the wrong real estate agent. In our opinion, choosing the right real estate agent is simply the most important decision you make in selling your home. A good REALTOR® makes all the difference in selling your home within a reasonable time.
All these things can be fixed once you realize your mistake; however, the longer your property stays on the market, the less likely it will sell at listing price. One of the best ways to avoid making these common mistakes is by working with a professional real estate agent.
Source: RisMedia
Posted on June 16, 2017 at 11:05 am
Kappel Gateway Realty
Category:

cleaning, curb appeal, maintenance, overpricing, real estate, selling, staging, Uncategorized, value
Tagged

11 Reasons Why Your Home Isn't Selling, California real estate, clutter, Coldwell Banker Kappel Gateway, maintenance, not selling, overpriced, overvalued, real estate tips, sell my home, staging, trusted advice