So, it's that time of year again when we get down on our hands and knees to scrub our home top to bottom. Sponge? Check. Eco-friendly cleaning solutions? Check. Rubber gloves? Check. Ready, set, clean. You step back to admire your hard work only to realize your home doesn't look any different after hours of scouring.
Avoid the spring-cleaning blues. Put the duster down and actually make a visual difference to your home. Remember that feeling when you just moved in? It's like a new car smell. Everything had its place, décor was new and you had just what you needed. Find that home again! It's simply a change of mindset, look beyond the mop to the tasks that will actually transform your home for the entire season. Follow these spring-cleaning hacks to a cleaner, brighter home:
Out With the Poinsettias: Replace houseplants with fresh spring plants from a local farmer's market. Fresh plants help improve the flow of oxygen in your home, bringing in that clean spring-like air.
Toss the Pillows: In the spring, it's time to put heavy fabrics, throw blankets and extra toss pillows in storage. Less things and textures will make you feel cool and clean.
Raise Your Kids: Beds, that is. Purchase bed raisers for your kids' rooms to create under-the-bed storage. You can store everything from shoes, laundry basket, books to any bulky items that might otherwise clutter their room.
Sort the Soups: Done with winter's comfort foods? Sort through your kitchen cabinets and box up canned foods you have not used in three months. Donate them to your local food bank. An organized pantry creates space for fresh spring meals and perhaps a cleaner diet.
Seasonal Style Assessment: Take a look at your winter shoes, coats and purses. Will they make it another season? If so, remove them from your closet and put them in storage. If they won't make it another season, donate them. And, no shopping for new spring clothes! That is until you make room for them. Get rid of an old item for every new item. Then say hello to your organized closet!
Clear Clutter Magnets: What are the places in your home that attract the most clutter? By the front door? That special junk drawer? Bedside table? Coat closet? Identify your clutter magnets and pick one per weekend to de-clutter.
To de-clutter, empty everything out and create four piles: keep, give away, throw away and store. If you can't remember the last time you used something, get rid of it! Only put the items back that you really need. Create "homes" for items that end up attracted to each spot. For example, make a basket for each family member so little Logan has a place to dump his schoolbooks when he walks in the door. Stack the baskets close by their former drop spot. Lastly, take a picture of your new "anti-clutter magnet" and place it on the inside of a drawer or underneath a table to refer to, so you can keep it that way! You will be amazed at how happy that clutter-free spot makes you feel every time you walk by.
Now step back, take a deep breath and soak in the clear clean space of your refreshed home. When your friends come over, they will be sure to ask for the name of the cleaning service you used!

After a long winter, nothing feels better than having a clean and sparkling home. But, actually jumping into a deep clean is another story. Here are some simple tips to whip your home into shape without breaking a sweat:
#1 Wall Cleaning
A Magic Eraser is your best bet for tackling walls — it can spot clean anything from splatters to crayon marks. It's tough enough to reach the cobwebs that collect in the corners of your walls and ceiling. You can also cover the bristles of a broom with a cloth or old T-shirt and use it to knock down any dusty spots.
#2 Carpets and Rugs
Take a little more time vacuuming the high-traffic areas of your house. (Make sure you don't forget to spot treat any stubborn stains with a stain-removal product.) If your rug or carpet has lingering odors, sprinkle some baking soda over it and let it sit for a few hours. Vacuum up the baking soda and you'll find the odors have disappeared.
#3 Mattress Ideas
Give your mattress cover a thorough cleaning in the washing machine — don't forget to throw in a cup of white vinegar to boost the cleaning process. Sprinkle baking soda on your mattress while you're washing the cover. You can vacuum it up later when you're making the bed.
#4 Shower Care
Don't knock yourself out trying to clean glass shower doors. Add a couple drops of water to your dryer sheets and use them to wipe down your shower doors. You can even let your showerhead clean itself overnight while you sleep. Simply tie a bag filled with white vinegar around your showerhead and let it soak overnight. Remove the bag in the morning for a non-clogged shower experience.
#5 Toilet Scrubbing
Have water stains built up in your toilet? Cola can help you attack these stains with little effort.  Just pour some in the toilet, let it sit for several minutes, then flush.
#6 Oven Shine
If you have an oven with a self-cleaning feature, spring is a great time to finally run that cycle. Otherwise, mix baking soda with a bit of water and use it to quickly clean up grease and various other spills inside the oven.
#7 Clutter Solutions
When you don't have time to clean but you need your house to look presentable, tackling clutter is the quickest way to create the illusion of a clean house. Zip through each room of the house and put anything that doesn't belong into a basket. This strategy requires very little work and can make a big difference in your home's appearance.
Conclusion
Although these tips won't completely eliminate the effort involved in spring cleaning, they'll make the job a whole lot easier. Spring is a time of new beginnings — if you use even a couple of these ideas, your home will enjoy a clean and fresh start to the upcoming season.
Source: CB Blue Matter Blog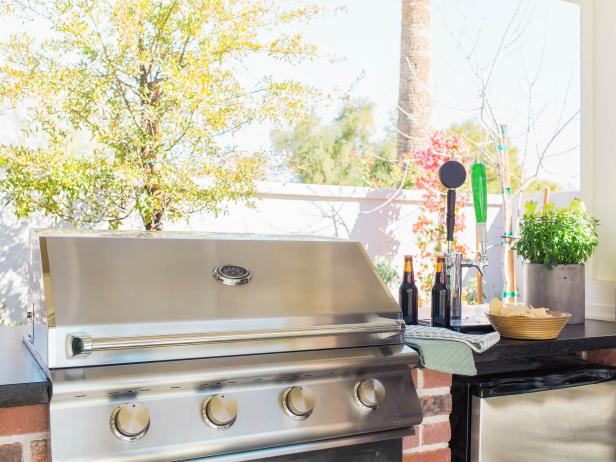 Ahhhh, the sweet smell of summer BBQ wafting over the neighborhood. Grilling season is upon us…so let's get started!
heavy-duty grill scraper
abrasive grill brush
scouring pad
sponge
microfiber cloth
dish soap
warm water
large, plastic bucket
latex gloves or work gloves
natural grill degreaser (optional)
Determine if you need to simply clean or replace the grates and burners. Rusty or crumbling grates require disassembly and replacement.  Be sure to check the owner's manual, and take a photo before you pull the grill apart. And, always turn off the gas when disassembling a grill.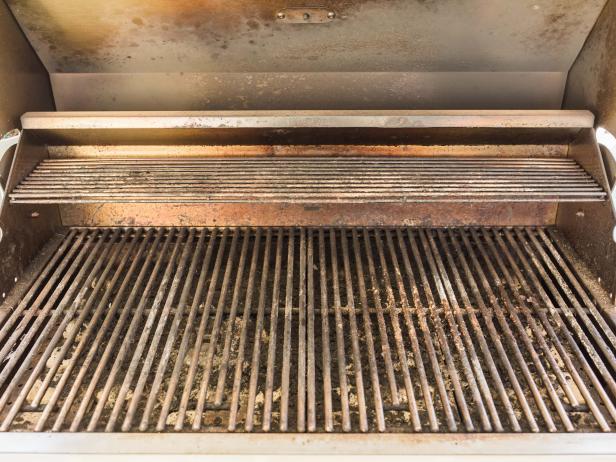 For a basic deep clean, keep the burners in place and focus your attention on the grates. First, turn on the grill to warm up the unit.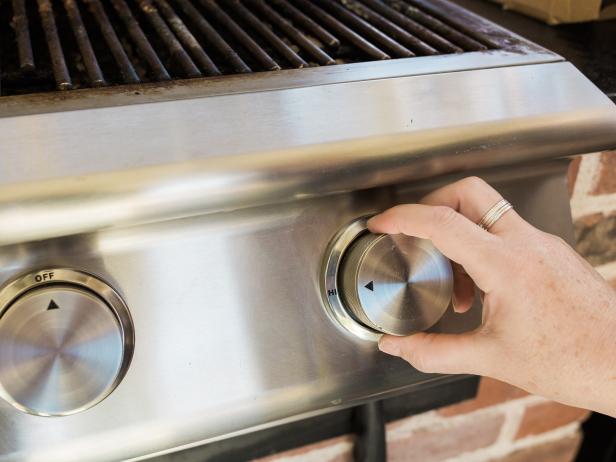 Start Scraping
Once warm, use a heavy-duty grill scraper to remove the top layer of cooked-on grit and grime.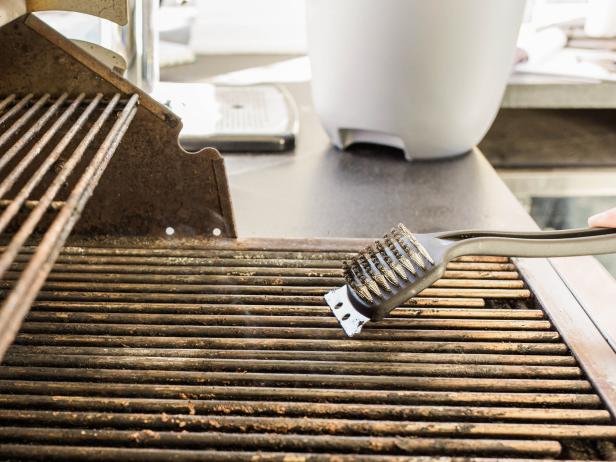 Scrub Warm Grates
Scrub the heated grates with a wire grill brush. If you need more power, opt for a battery-powered model. When you're finished, turn off the grill.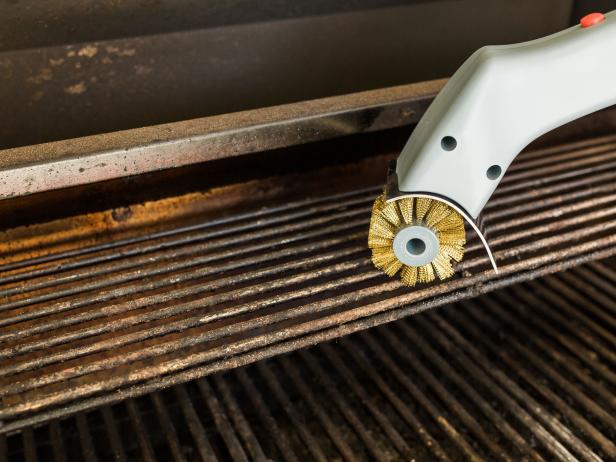 Once the grates are cool to the touch, place them into a bucket of warm, soapy water. Soak the grates for a few hours, then scrub off any excess grime using a scouring sponge.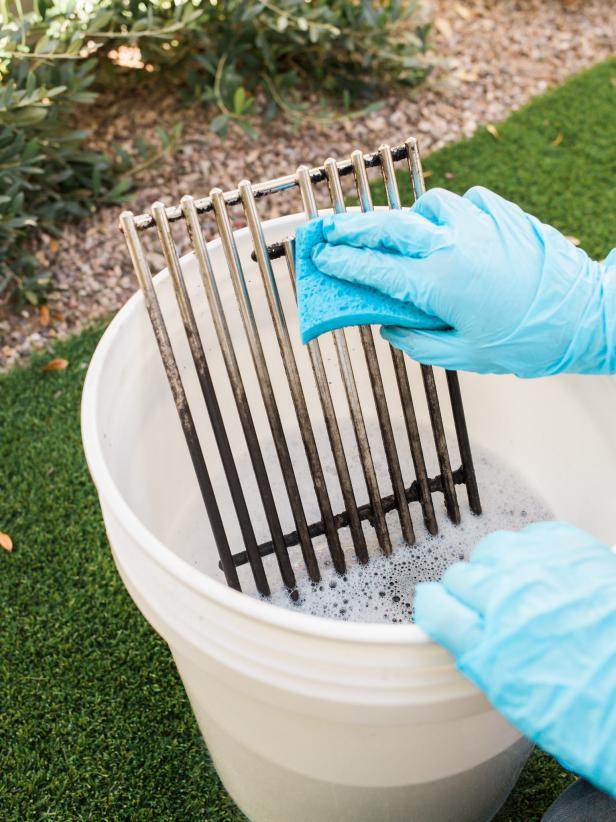 Use a degreaser to clean up the grates as well as the grill's exterior. Wipe clean with a damp sponge, then dry with a fresh microfiber cloth.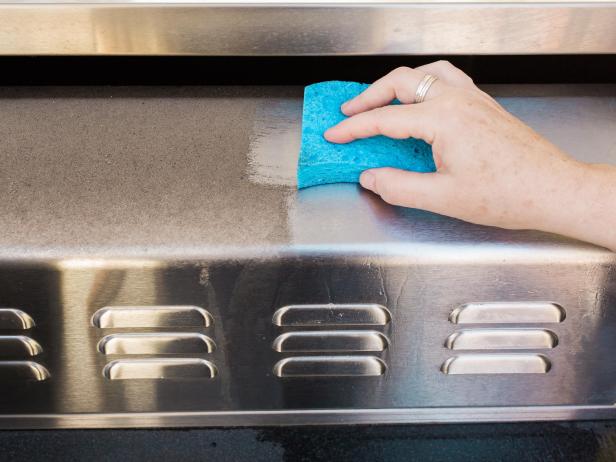 Shine up the exterior with a stainless-steel cleaner; this will also help protect the exterior in the coming months.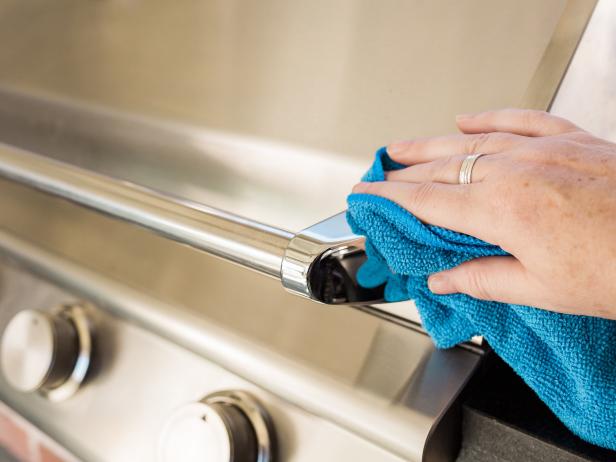 Source:  HGTV / Brian Patrick Flynn / Tomas Espinoza
Posted on May 7, 2017 at 4:18 pm
Kappel Gateway Realty
Category:

appliances, backyard, cleaning, maintenance, summer, Uncategorized
Tagged

7 Deep-Clean Tips to Get Your Grill Party-Ready, appliances, cleaning, grilling, summer