You hear it a lot – there are best and worst times to make any sort of purchase. Whether it's a television, a car, or a home, statistics are available that may influence your decision on when would be the best time to make a purchase.
Numerical data isn't the only thing you should be taking into consideration, though. Each season has something different to offer in terms of making the home buying process easier or more challenging. Let's take a look at the pros and cons of buying during the summer or winter.
What to Think About When Buying a Home During the Summer

Did you know there are more homes on the market during summer? According to the National Association of Realtors, inventory in the U.S. is actually 15% greater in the warmer months than in the colder months.
If you have a lot of items on your home wish list, you might be better off searching during summer as you'll have more homes from which to choose. The only disadvantage (depending on the climate where you live) is that summer results in more competition, as a greater amount of people are likely to visit open houses in nicer weather.
It probably goes without saying, but moving during summer is a bit more pleasant than moving during winter. For many, sweating beats freezing while trying to pack and unpack a moving truck. You can always cool yourself down, but it's usually harder to warm up. It also tends to be safer if you reside in or are moving to an area that gets snow or ice.
If you have school-aged children, moving during their summer vacation offers more flexibility than trying to move during the winter holidays or spring break.
Lastly, one nice thing about summer is the lack of snow. That can be a huge obstacle when trying to look at the exterior of a home. You might miss the fact that a few shingles (or the entire roof) need to be replaced when there's a pile of snow on top of it. The same goes for cracks in the driveway, and curb appeal in general.
What to Think About When Buying a Home During the Winter
There's less competition in the winter as most people are busy with the holidays, their new year's resolutions, or getting back into the swing of things at work. At this time of the year, buying a home isn't typically at the forefront of most people's minds.
What does that mean for you? No bidding wars, and more room to negotiate if a seller is feeling a bit desperate.
They might be if the reason why they're moving is a pressing one. Combined with having to work around their real estate agent's holiday schedule, having less showings, and subsequently, less interested buyers, sellers might be willing to give you a better deal or include more bonuses in the offer.
Again, depending on where you live, the weather during winter can be brutal. You'll be able to easily identify drafts from windows in a house, and you'll notice how effective the heating system is.
While snow can work against you, it can also work for you as you'll be able to see how well the roof and driveway handle several inches of accumulation. Are there noticeable dips in the driveway? Have ice puddles formed on the property? These fairly major repairs can give you an advantage during negotiations.
Considerations for Both Seasons
There are a few factors to be concerned with during both seasons – namely, your real estate agent's availability, and your neighbors.
Obviously, real estate agents may take time off during the holidays in the winter, but if they have children, they may also be likely to take off during the summer as well. Before you work with an agent, ask them about their availability over the next few months. You want to ensure that their planned absence won't negatively affect your intentions to buy.
On the other hand, an agent looking to work through the winter holidays may be more motivated to help you, given the number of prospective buyers is lower.
Additionally, when you buy a new home, you'll want to be surrounded by good neighbors, right? Summertime is great for seeing which neighbors excel at lawn maintenance and which ones let their grass grow for weeks on end. If you're someone that cares a lot about a home's upkeep, this might concern you.
At the same time, you'll be able to see if neighbors work together to get rid of snow during the winter, or if houses on the block are nicely (or obnoxiously) lit up with holiday decorations.
Which Season is Better for Buying a Home?
As you may conclude, there's no right or wrong answer. There are benefits and impediments to searching for a home in any season. You shouldn't let weather or the trending numerical data hold you back. When you're ready to buy, you'll know it.
Source: Coldwell Banker Blue Matter
Posted on August 16, 2017 at 8:40 am
Kappel Gateway Realty
|
Category:

appraisal, backyard, bid, Bidding War, Buyers, buying, closing costs, community, curb appeal, Homeowners, mortgage, neighborhood, real estate, Spring, summer, trends, Uncategorized
|
Tagged

before you move, buying, coldwell banker, Coldwell Banker Kappel Gateway, first time home buyers, home value, homes, kappel gateway, listing, mortgages, priced for value, real estate tips, selling, summer, winter

Breaking out the paintbrushes, fabric samples and hitting Home Goods and Pinterest for some good ideas?  Here are some 8 steps you need to know before you get started!
Here's how to prioritize your game plan for your room makeover.
If you have a DIY decorating project on your horizon but don't know where to start, here's a practical guide to help you navigate the process.
1. Commit to a Budget and Timeline
First, figure out your total project budget. If you skip this step, you'll likely spend much more than you anticipated and make poor purchasing decisions you'll later regret.
Also pick a date to complete your project by, even if you don't have a looming reason to do so. Creating a complete-by date will fuel your project so it can take flight. Completing one stage of a project informs the next and the next. Otherwise, approaching your project piecemeal will delay completion, if you even complete it at all.
By Mitchell Parker 
Set up a good system to keep track of your expenditures. I use an Excel spreadsheet, but even a spiral notebook can work for smaller projects. The key is to keep it updated.
Here's an example of how I keep a running log of project expenses. While the main goal is tracking the total amount spent, I also indicate the store (which I left off here because stores will vary based on your location and preference), method of payment, general description and any notes, such as delivery fees — useful information that may come in handy later.
Keep all of your receipts together in one location. You can refer to them easily for warranty information and returns, if needed. I use a small zip pouch made for holding pens and pencils while I'm out shopping. After I return and enter them into the spreadsheet, I stapled each receipt to a piece of paper and store that neatly in a project folder.
Photo by Dina Holland Interiors 
2. Evaluate Your Needs and Lifestyle
Separating wants and needs is a hard one. Prioritize your needs by first creating a list of the furniture and accessories you envision going into your space. List any work you want to do, like painting or wallpapering, too. Then rate each item 1 through 5, with 1 indicating an absolute must and 5 reflecting a nonnecessity. Reorder the items on the list with the necessities at the top and the more wishful items at the bottom. Involve other family members in this process. They may identify overlooked items.
Also, be honest about your family's lifestyle requirements today instead of at some far-off idyllic future date. For example, if the kiddos use your family room as a playspace, include toy storage on your list. You may have some child safety needs too. Also note any special concerns about pets, such as shed fur or the potential for furniture to get clawed.
3. Decide What Stays and What Goes
Based on your list, identify any pieces of furniture or accessories that you absolutely want to keep in the space. Remove the pieces you don't plan to reuse; consider donating them if they're in good shape or selling them online or through a local consignment store.
4. Draw a Preliminary Furniture Plan
If your project is small, this step may not be necessary. However, if you're buying new furniture or just considering a new configuration, it's extremely helpful to try out pieces in different locations to see what fits and what doesn't. The last thing you want is to end up with a too-big piece of furniture. You'll need a tape measure or laser measuring tool to measure your space and a scale ruler to draw it to scale. A simple sketch illustrating only the outside dimensions is all that's necessary.
If you don't have these items or don't feel comfortable with drawing to scale, an alternative is to "draw" the outlines of furniture with masking tape on your floor or cut furniture-size shapes out of butcher paper to maneuver around on the floor.
Don't forget about circulation space. Ideally, you'll want to keep 18 inches between the edge of the sofa and the coffee table. Maintain 36 inches for comfortable general circulation. Since you may not have found specific furniture pieces yet and don't have detailed furniture dimensions, you may need to revise the size of some furniture pieces as your project progresses. Nonetheless, this exercise is a good starting point.
Also measure your entrance door and the pathway to the room, including building elevators if you live in a high-rise. Bring these notes with you when shopping. If there are any delivery dimension concerns, you can address them then and there.
Photo by Colordrunk Designs
5. Concentrate on Big Items First
Focus first on the big-impact items, then concentrate on smaller accessories. Too often people get hung up on a small detail that can derail the flow of the bigger items. The idea is to work from large to small.
Find furniture. Unless you're lucky to find the furniture you want in stock, most furniture takes eight to 12 weeks for fabrication. However, even in-stock furniture may not be delivered right away. If available, get a swatch of the upholstery or finish sample to help with other room selections.
Unless you're comfortable working with a complex color palette, minimizing your scheme to two colors, as in the space here, will make shopping easier — and your space will look sharp and put-together.
Work the walls. Compared with any other design material, wall paint gives a room the most bang for your buck. I find it easiest to select a wall paint color or wallpaper after the furniture is selected. You have much more leeway with paint color choices than furniture upholstery. Plan to get your space prepped and painted prior to the furniture delivery.
Photo by Sroka Design, Inc. 
Hit the ceiling. Color instead of conventional white on the ceiling is another cost-effective attention-grabber, especially if you have crown molding to separate it from the walls, like in this living room.
6. Move Toward the Mediums
After you've figured out your furniture layout and color scheme, focus on finding the midscale items that will pull your space together, such as an area rug. Your scaled drawing will also come in handy to see how prospective rugs will work with your furniture layout.
Photo by Country Curtains
Window treatments like Roman shades and drapery can offer lots of style compared to run-of-the-mill Venetian blinds. They can minimize less-than-perfect windows and help save on energy bills, too. New window treatments don't have to cost an arm and a leg, either. Ribbon-trimmed cordless shades like the ones shown here here can be ordered online for $100 to $125.
Photo by Meg Adams Interior Design 
A feature light fixture, like the one in this dining room, can become a stunning design focus.
7. Save the Small Stuff for Last
Fill in your scheme with decorative accessories toward the end of your project. You'll be able to see what areas need attention and have a better sense of scale, especially with artwork. With the furniture in place, you'll also have easy access to key dimensions, like the clearance between shelves.
I also like to shop for table lamps, particularly lamps that will sit behind a sofa, after the furniture is delivered so I can see how all the heights work or don't work together. Cord lengths and switch locations are also easier to evaluate when the furniture is in place.
Photo by Larette Design 
8. Leave Room for the Unexpected
You may come across something surprising in your decorating journey that has special meaning or even adds a bit of humor, like these Hulk hand bedpost toppers. Don't discount originality or quirkiness; it's what makes your home truly yours.
Source:  CB Blue Matter / RisMedia
Posted on May 16, 2017 at 3:29 pm
Kappel Gateway Realty
|
Category:

curb appeal, decorating, DIY, interior decorating, projects, real estate, staging, trends, Uncategorized
|
Tagged

8 Steps You Need to Know Before Redecorating Your Home, budget, California real estate, Coldwell Banker Kappel Gateway, interior decorating, maintenance, real estate tips, Redecorating, remodeling, timeline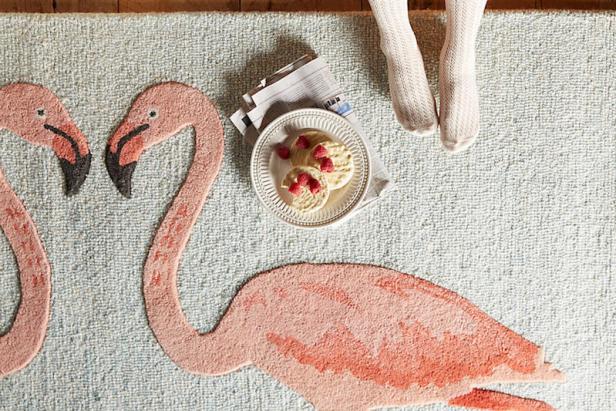 A Flock of Seagulls??? Nope!  Just flamingos, peacocks and swans my friends!  Check out this latest decor trend.
From water-fowl finds to flirty-flamingo fancies, bird-inspired decor is flying off the shelves and perching in the most style-savvy homes for summer. I've taken up a bit of a bird-watching (shopping) hobby for spring, and we've spotted all of the most on-trend, feather-friend items to incorporate into your home right now.
Elegance in bird form, right? These sleek, white wonders add a chic touch to a space, whatever it may be. Swans are sweeping bedrooms, bathrooms and baby rooms galore.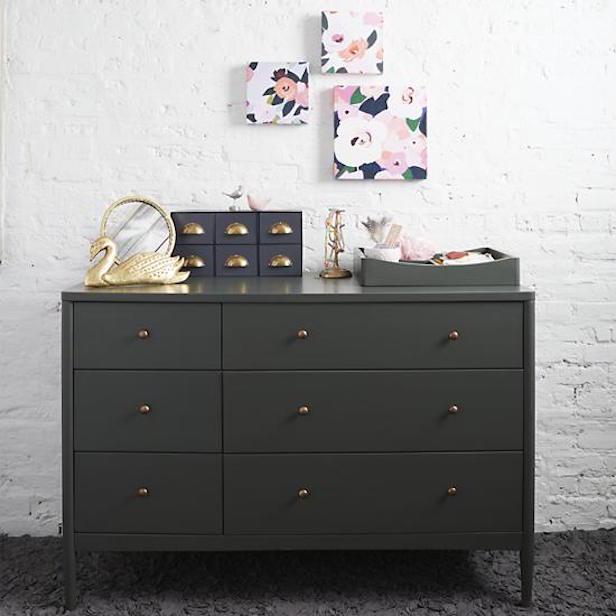 tabletop stauary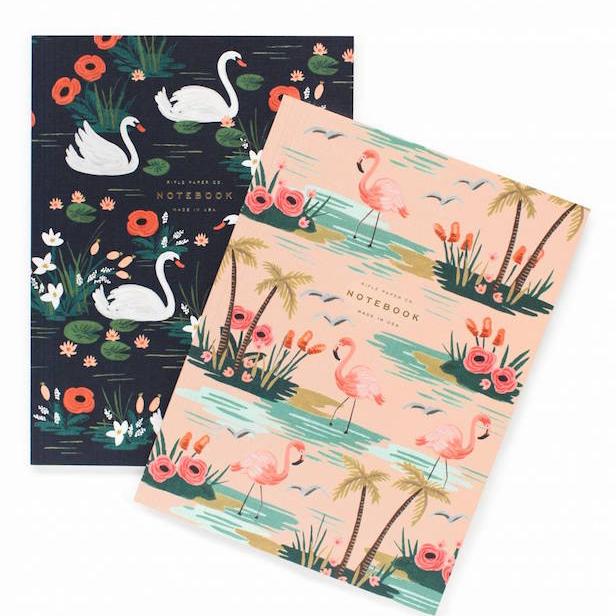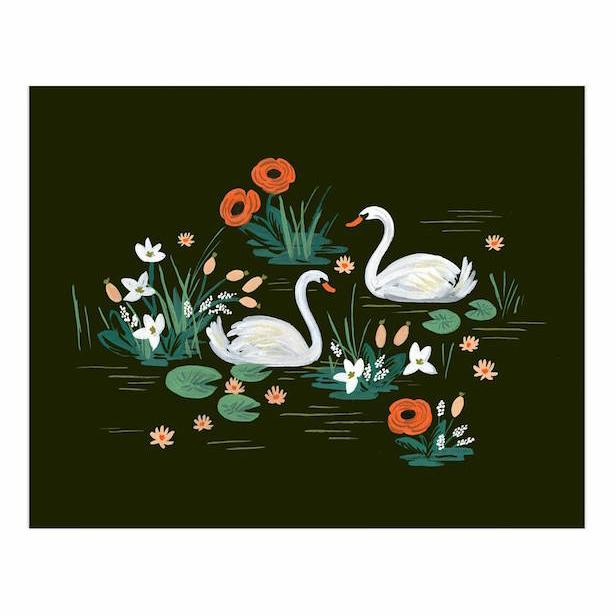 Wall art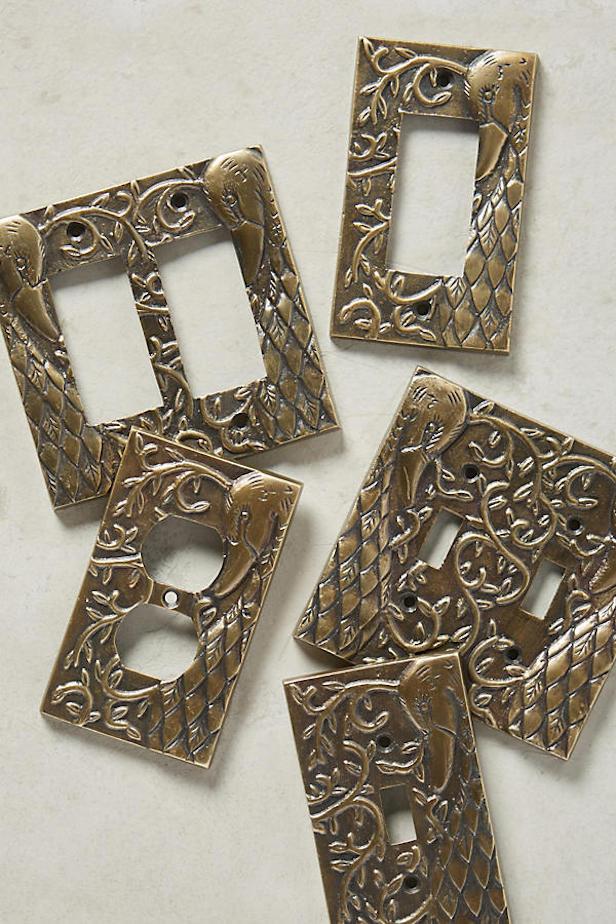 Flamingos have held the title of "it" bird for quite some time now, and this fabulous, fuchsia flock doesn't show any sign of slowing down. Pick up some pretty pink plates, a gilded bottle opener or even a painted acrylic tray to celebrate this ultra-fun, glam side of summer.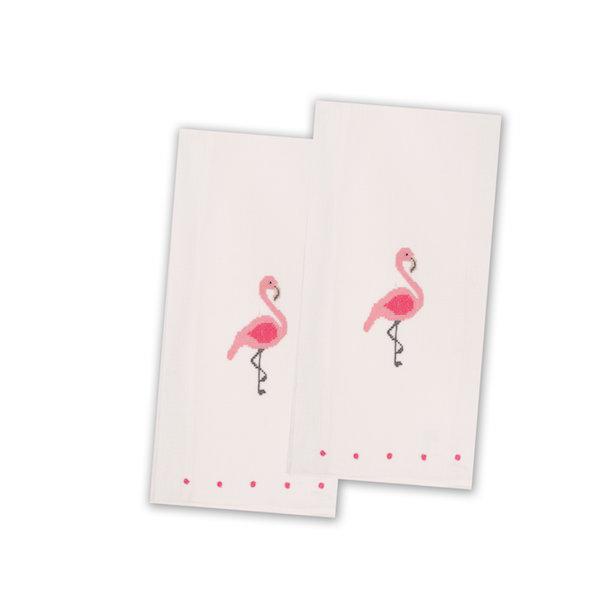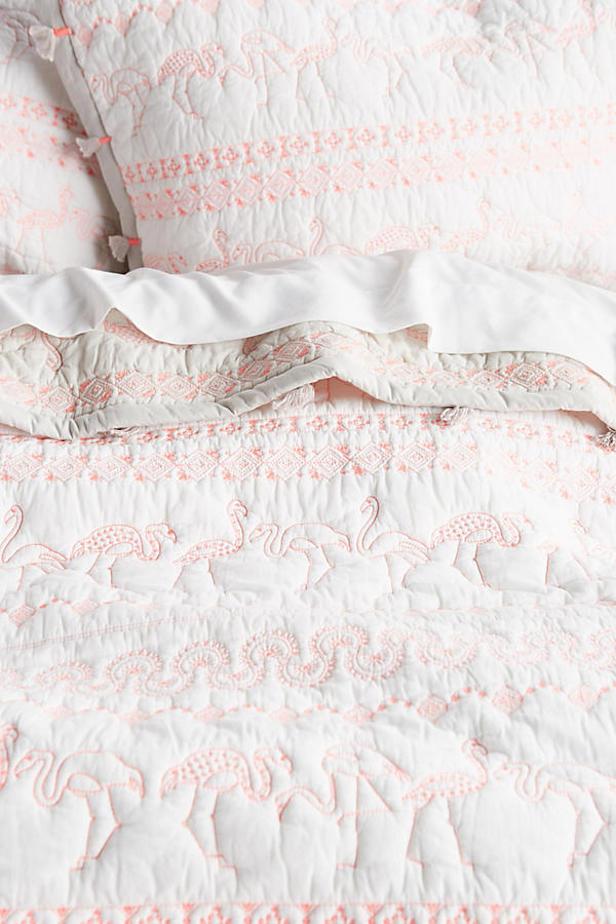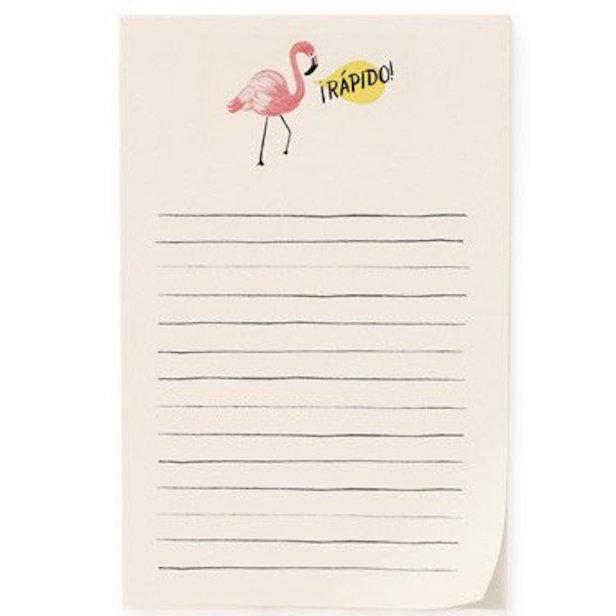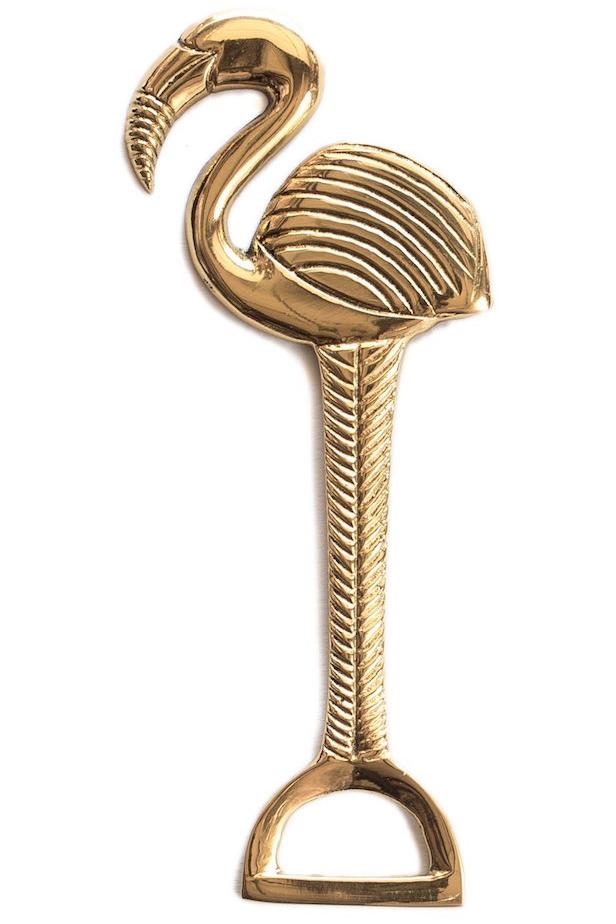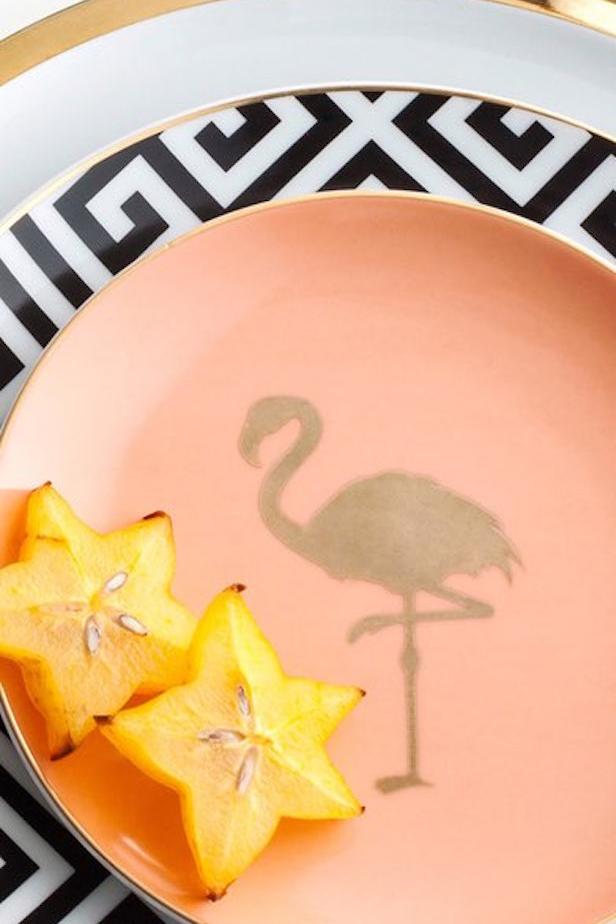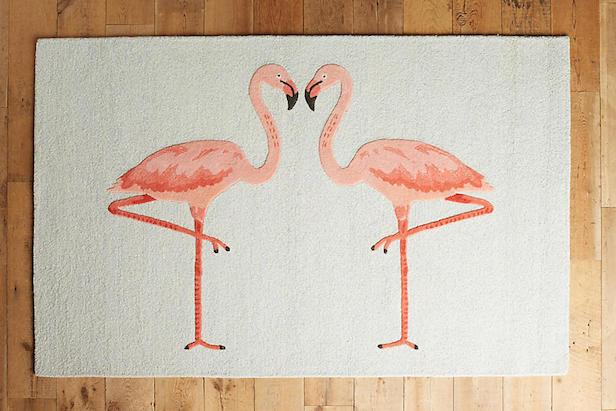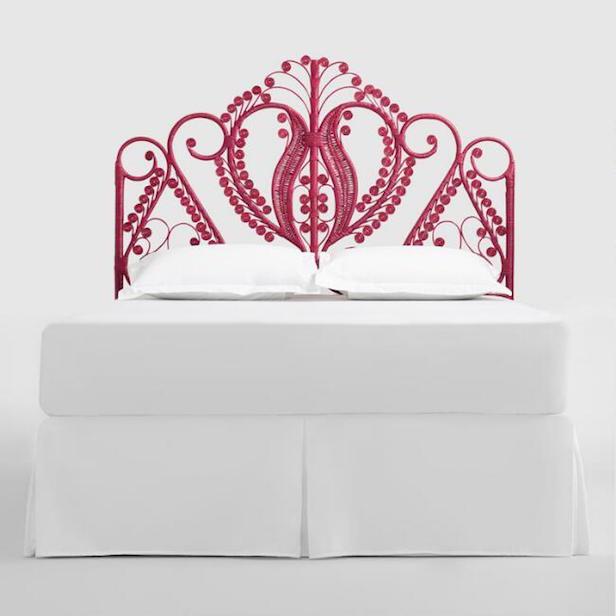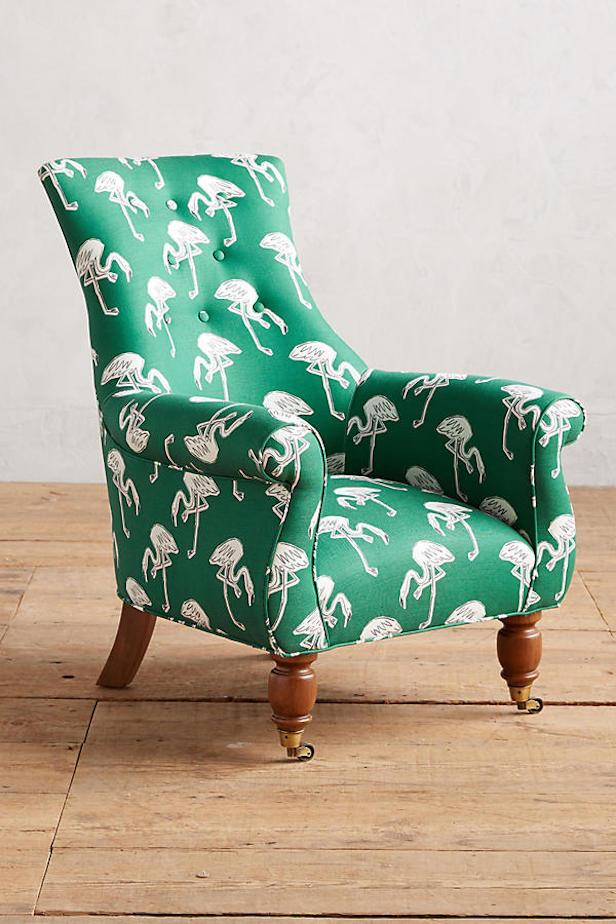 Not all of us can afford to fly to the tropics this summer, so we might as well have the tropics fly to us. Get on island time and incorporate the colors of paradise through pretty parrot pillows, exotic candles or a vibrant wallpaper.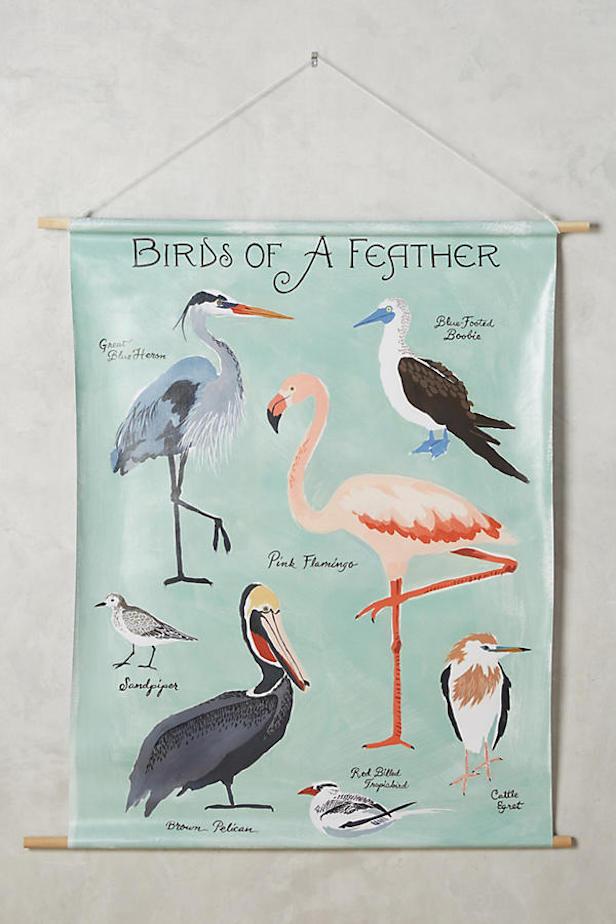 More wall art!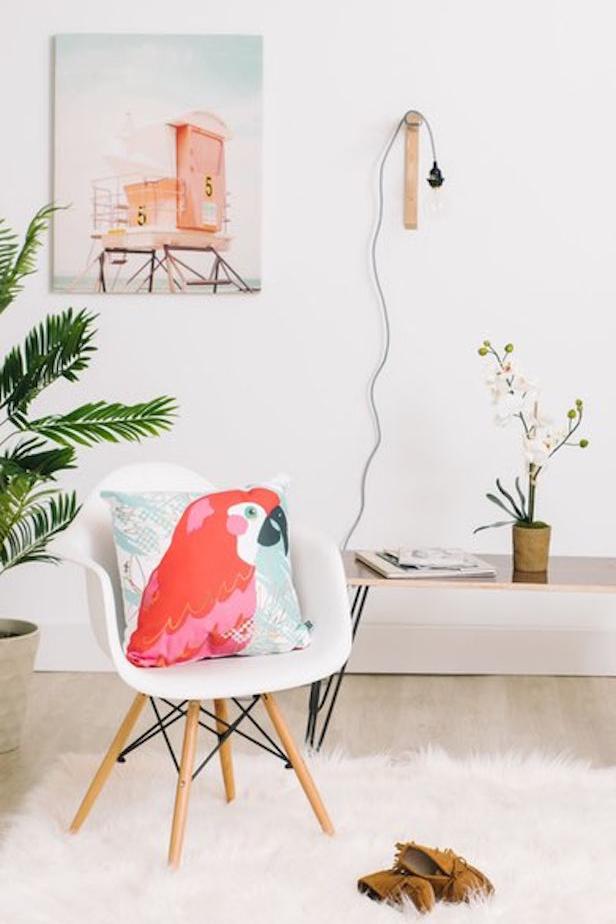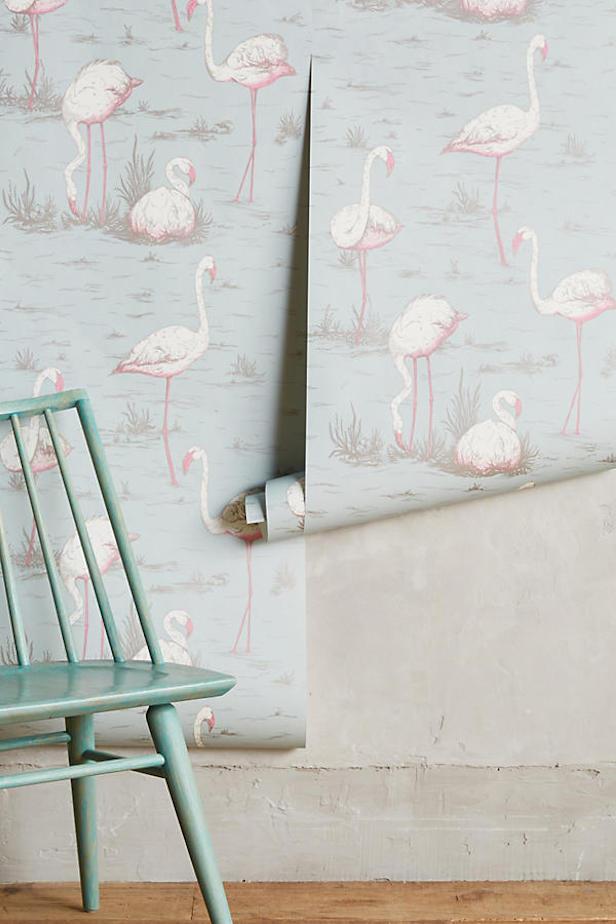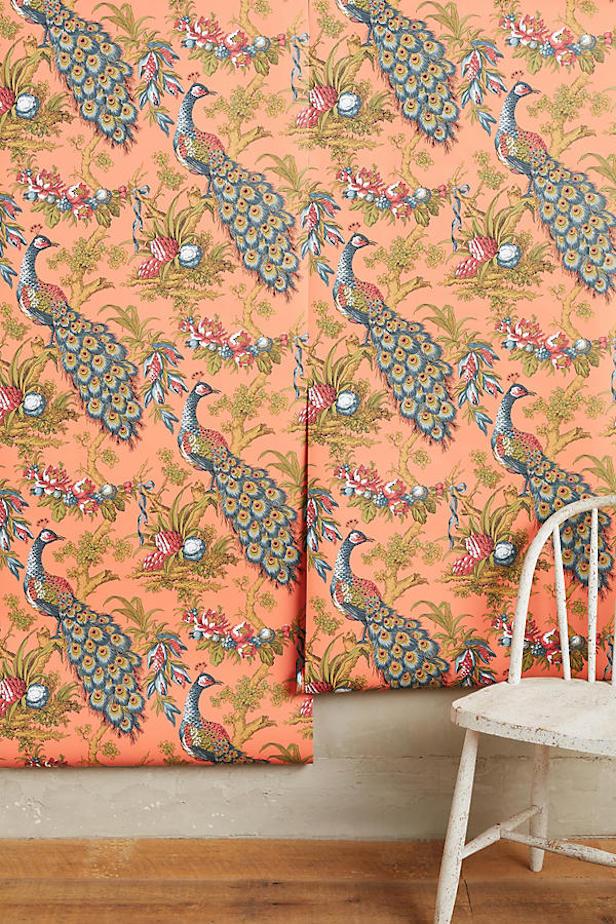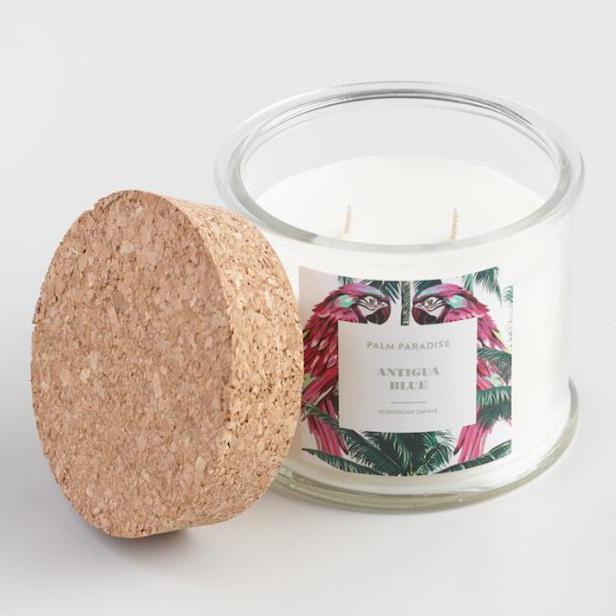 Candles
Wall Art
Pretty Peacocks
Popular for their top-notch turquoise tail feathers, peacocks are having their design moment this season. There are peacock prints for gallery walls, trendy turquoise passport cases and coffee mugs — these regal birds inspire their fair share of feathered finds. Not to mention, does the peacock chair ring a bell? Let's be real — not just any old bird has a chair named after them.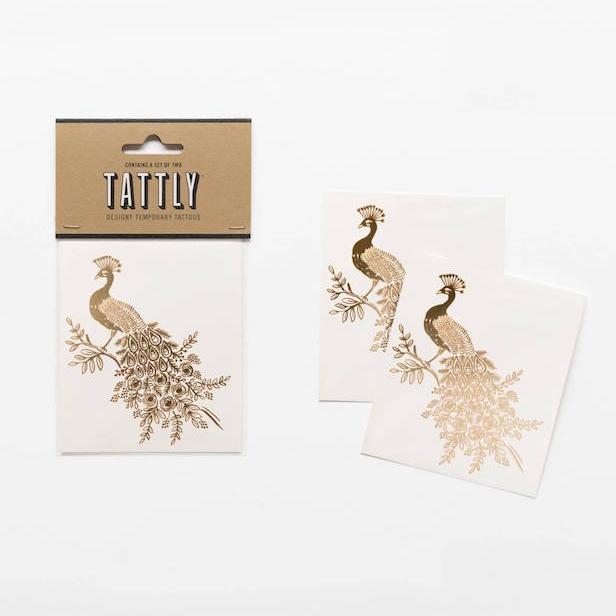 Temporary tattoos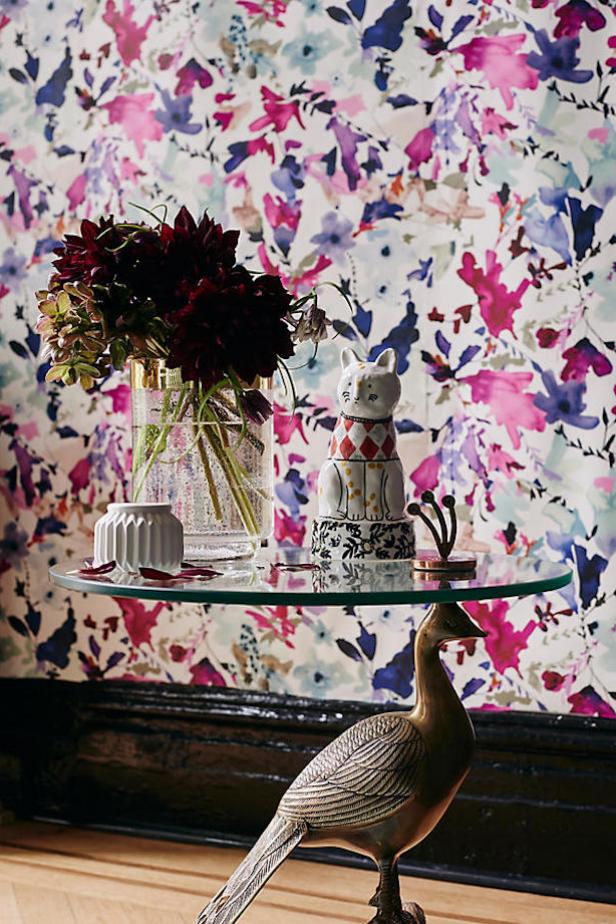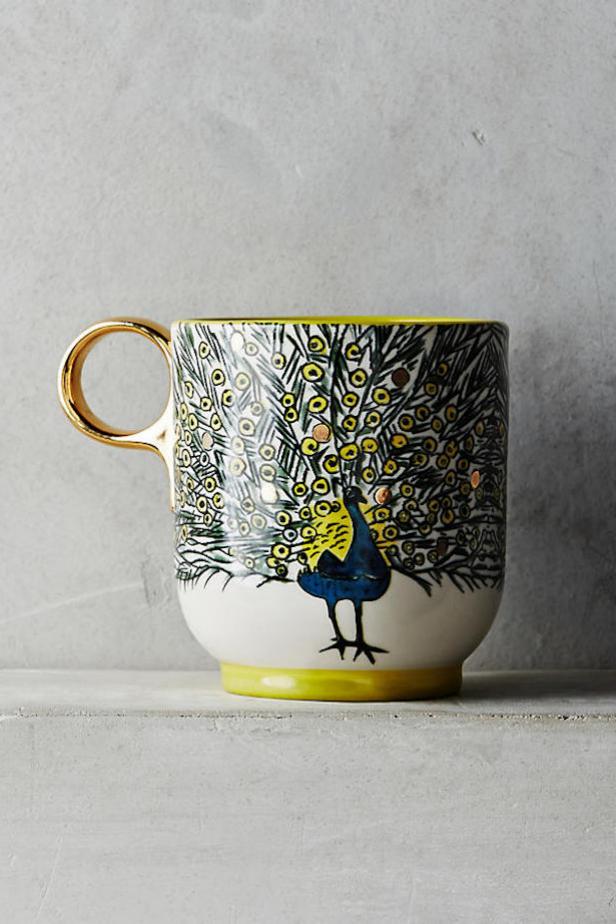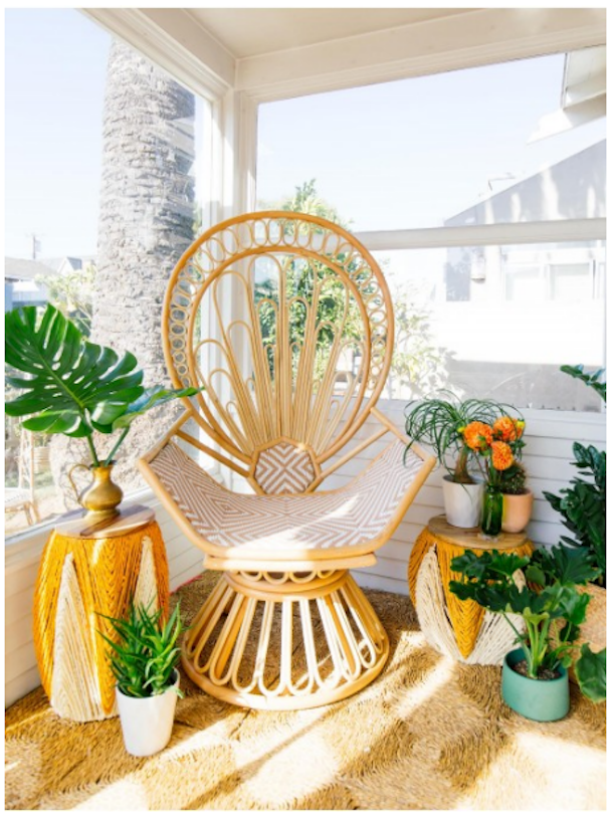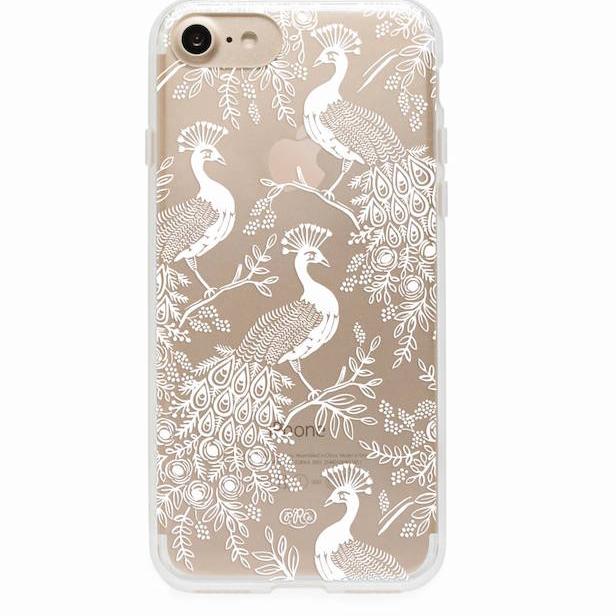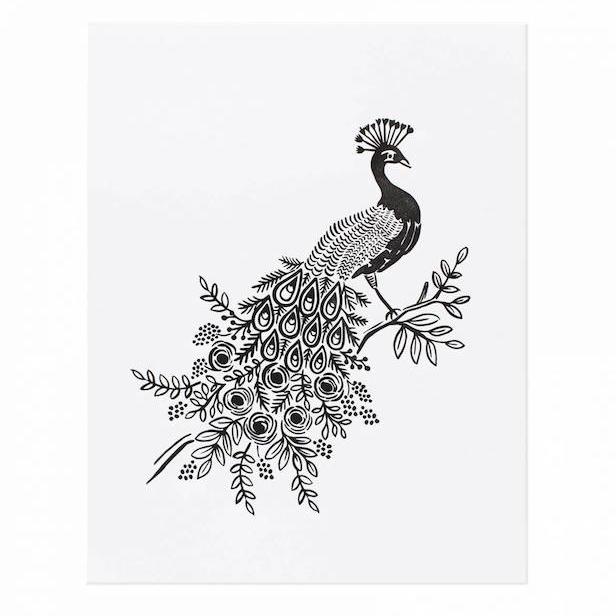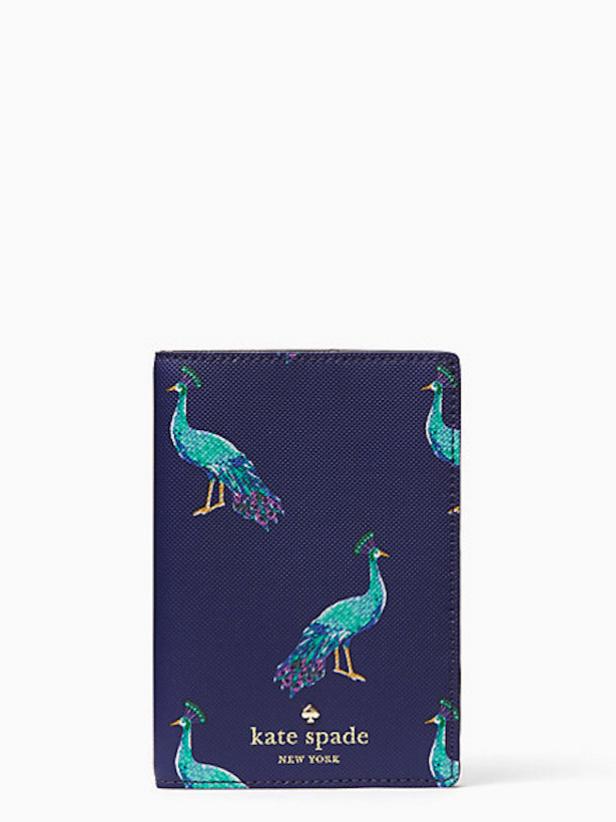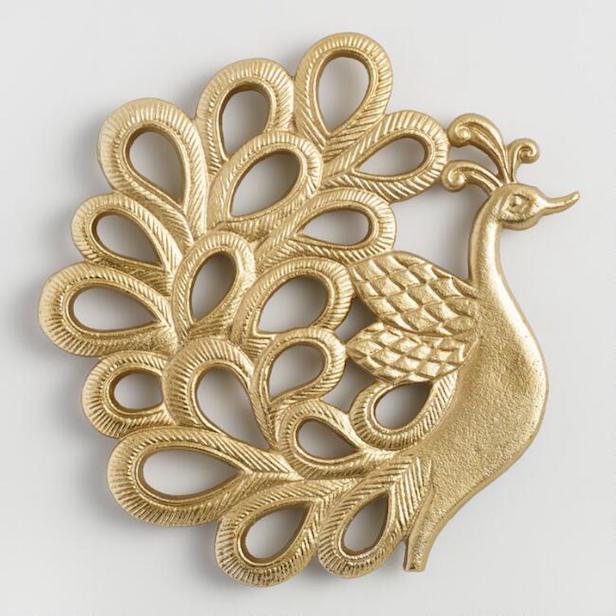 Posted on May 7, 2017 at 4:11 pm
Kappel Gateway Realty
|
Category:

decorating, Homeowners, interior decorating, staging, trends, Uncategorized
|
Tagged

Bird's The Word: Our Favorite Of-the-Moment Flamingo, California real estate, Coldwell Banker Kappel Gateway, decor, interior decorating tips, Peacock & Swan Decor, Peacock and Swan Decor, remodeling, staging