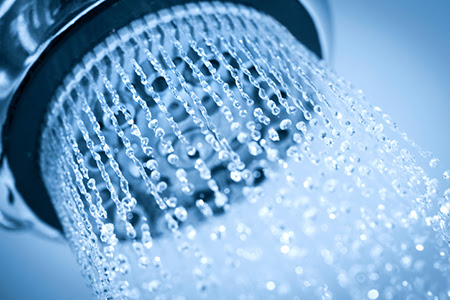 Who doesn't love a great gadget?!  Isn't it interesting what sort of great ideas these companies come up with?
So you're up for making your home truly state-of-the-art? I've got a great list for you. Here are nine gadgets to be on the lookout for:
Moen's U lets you customize the perfect shower before ever stepping in with just a few taps on your smartphone.
Smart and Blue's Hydrao smart showerheads let you instantly control your water consumption and energy needed to heat it by lighting up the water spray with different colors depending on the amount of water used—and it's powered by the shower's natural water-flow.
Luke Roberts Smart Light – This LED pendant lamp, from Austrian startup Luke Roberts, lets you place light in any direction, illuminating only certain areas of a room through simple gestures on your phone.
Kuri – Created by Mayfield Robotics, this app uses a camera to check on pets, kids, or guests when you're away. It sets reminders, uses Wi-Fi to connect to things like weather reports, and works with IFTTT to control some connected devices, according to CNET.com.
Hello Egg – From RnD64, this works with the Eggspert web and mobile application to fully automate planning weekly meals, supervising the pantry, organizing shopping lists, and even ordering grocery delivery. Hello Egg also projects voice-navigated video recipes and answers cooking-related questions with a connected 24/7 support team of cooking experts.
CUJO creates a guarded firewall gateway between your devices and their connection to the internet by analyzing for malicious intent, whether it's coming in from the internet, going out to the internet, or making moves across your network.
AirTV is the only major streaming platform that integrates local over-the-air (OTA) programming with your streaming services. Just add an AirTV Adapter and an OTA antenna to get local channels in HD, without a monthly cable bill.
Sony A1E – Unlike most TV speakers, sound comes to you from the entire screen, immersing you in a new entertainment experience—if there can be such a thing!
LG W7 – Capturing Best of the Best recognition at CES 2017, the W7's picture-on-wall design allows the television to lay virtually flat so it seems blend with the wall and disappear.
Source: RisMedia
Posted on June 16, 2017 at 10:49 am
Kappel Gateway Realty
Category:

appliances, energy, Entertainment, gadgets, real estate, security, Smart Homes, television, Uncategorized
Tagged

9 Home Gadgets to Save Energy and Entertain, California real estate, Coldwell Banker Kappel Gateway, entertain, maintenance, real estate tips, security, smart home, technology, television, trusted advice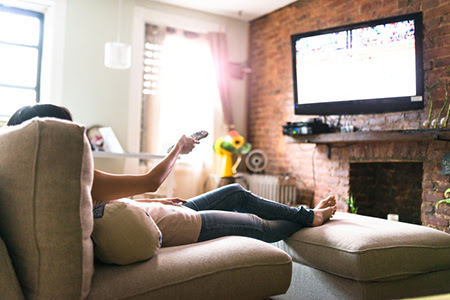 Like it or not, television access can be expensive. Especially with the limited time only offers once they adjust upward (why do they never adjust downward??)  Take a look:
Although the idea of cutting the cord on expensive cable or satellite TV costs sounds amazingly liberating, the unfortunate truth is that this would mean losing access to some of your favorite shows and channels. Even if you could find most of your shows on Netflix, could you really stand to wait several additional months to find out what's happening on Jane the Virgin or New Girl? If not, there's still a way to cut the cost of your current TV service without cutting the cord.
Here are five simple steps you can take to negotiate with your current TV service provider for a lower monthly payment.
1. Get to know your current contract.
Whether we choose to admit it or not, most of us don't fully understand the ins and outs of the contracts we sign with service providers. Ignorance might seem like bliss for a while, but when the price starts to go up after a certain period of time, you might wish you would have read the contract with your TV service provider before signing.
If you didn't understand your contract before you signed up for service, it's not too late to change the price! Dig into your contract and figure out what it entails. Be sure to read each detail so you won't be surprised when the company representative you speak to brings up each stipulation. Knowing exactly what your current contract entails will help you build a stronger argument for negotiating a lower price and different terms later on.
2. Search for better deals.
The next step is to find out what kind of deals are out there that you're not taking advantage of. All providers will run special pricing on certain packages from time to time. Finding out what deals your provider is running can help you identify a number you should negotiate for and provide proof for your negotiation.
You can use deal sites for specific providers or online coupon code aggregators to find the lowest prices offered for packages from your provider. Do a little digging on sites like these to find the lowest prices and make note of them. Be sure to save the exact URL for where you found the deals so that you can pull up all of the information you might need later on when you are speaking with your cable or satellite company.
3. Know your stuff.
Customer service representatives are more likely to win a negotiation with consumers who haven't done their research. This is because they usually have counter arguments in their back pocket that help them get a leg up on callers.
Understand prices for specific channels and add-ons. If you have internet service through your TV service provider, brush up on average costs for the speed you're currently paying for, and maybe even run a speed test to find out if you are actually getting the speed you've been promised.
Knowing enough about your TV and internet service to have an informed conversation with your provider will help you come in with a stronger argument for a lower rate—not to mention, you might find out that you're actually overpaying for a specific package or speed you're currently getting, which will give you another bargaining chip.
4. Pick up the phone.
This tip is simple, but also arguably one of the most important parts of negotiating for a lower monthly bill: pick up the phone. It might be easier and perhaps more efficient to send an email or engage in an online chat with a representative, but your negotiation will be far stronger over the phone.
During your call, make it clear that the possibility of cancelling your account is on the table and be persistent in your request for the lowest advertised rate. Explain your situation and let the representative know that you will need a bill reduction in order to keep your account open. They will likely try to offer you some freebies like free HBO for a few months or a year of the NFL Sunday Ticket, but don't let up. Keep your eye on the prize of negotiating for a lower monthly bill, as this will be more valuable to you in the long run.
5. Solidify your agreement.
Once you've come to an agreement with your TV service provider, don't just assume that your next bill will reflect the changes you've requested. Ask for a specific date for when this will go into effect and review the terms you've agreed upon one more time. Be sure to write these terms down so that you have a crystal-clear understanding of what your contract entails before you hang up.
To be extra sure your lower rate has been settled, financial pros recommend calling back to speak with a different representative to make sure they also see the changes that have been made to your account.
Few things are more frustrating than paying large bills at the end of the month. Although the hefty cable or satellite bill you're currently getting at the end of the month might make cutting the cord seem more appealing, you don't have to cut ties with your favorite programming to lower the bill. Hopefully this five-step process can help you pick up the negotiating skills you need to see a nice reduction on your next cable bill.
Source: RisMedia
Posted on May 30, 2017 at 5:27 pm
Kappel Gateway Realty
Category:

Bills, cable, Entertainment, Family Fun, real estate, satellite, television, Uncategorized, Utilities
Tagged

bills, cable, California real estate, Coldwell Banker Kappel Gateway, entertainment, How to Get a Better Deal on TV Service Without Cutting the Cord, Hulu, knowledgeable, netflix, real estate tips, roku, satellite, shows, television, utilities