The New Year is upon us and we all know what that means! New Year's resolutions get us motivated for healthier lifestyles. Instead of rushing out to buy a gym membership, I have a proposal: Why not invest in a home gym? Your home doesn't have to be 20,000 square feet to accommodate the equipment you'd need to see your resolutions through. I can help you find space in just about any home, even with the rise in "tiny-homes," to accomplish your home gym goals!
Considerations
Do you have space available to convert into a dedicated exercise zone?
What type of work-out routines would you be doing? Cardio, yoga, Pilates? (The latter are better for small spaces.)
What type of equipment do you already have? (I once watched Kelly Ripa use canned goods to do curls on LIVE! with Regis and Kelly. Think outside the box as far as equipment!)
What type of equipment do you need?
What type of tech do you need or already have?
Next Steps
After you have answered the questions above, it's time to start implementing the next things you need to do to build your home gym.
Did you decide you have an area that can convert into a gym space? If so, great! You can move on to the next step. If not, maybe you should consider the more portable side of gym equipment.

Examples of portable equipment: foldable treadmills, ab wheels, free weights, DVDs, yoga mat, and resistance bands. These are all great items that will help you "feel the burn," and you can hide them away when you are finished using them.

Already have your home gym spot picked out? Great! You're ahead of the curve! Need some home gym inspiration? Remember when we asked you what type of work-out routines you'd be doing? This is the time to recall that information and start putting it to use!

Will you be doing cardio? Do you like the idea of stationary bikes? The tech sector has really upped their game and now you can connect via WiFi on your stationary bike to a class anywhere or find a "fitness on demand" class. A quick Google search can get you going in the right direction! Are treadmills or elliptical machines more your style? Mount a large screen "Smart TV" on the wall directly in front of where your machine will be. The TV will be a helpful distraction, and you'll have your cardio finished in no time.
Doing yoga? A yoga mat and a DVD can go a long way! I personally prefer the thicker mats, especially if you have hardwood floors.
Doing Pilates? Again, a mat and a DVD can get you going, but there are also some really great programs online that you can connect to with your Smart TV. With Daily Burn, for example, you can stream hundreds of workouts and change up your routine with the click of a button.
A Few Last Tips
Not interested in investing too much money? Or are you still not convinced that these ideas would work for your home? Remember this, your workout can come from unlikely sources. Stairs, chairs, and walls are all excellent tools to get your sweat on. So while you're thinking about health and fitness in the new year, lack of a home gym can no longer be an excuse.
Source: CB Blue Matter Blog
Posted on January 3, 2018 at 8:27 am
Kappel Gateway Realty
Category:

real estate, remodeling, trends
Tagged

bike, California real estate, Coldwell Banker Kappel Gateway, exercise, first time home buyers, gym, healthy, real estate tips, resolutions, running, trusted advice, workout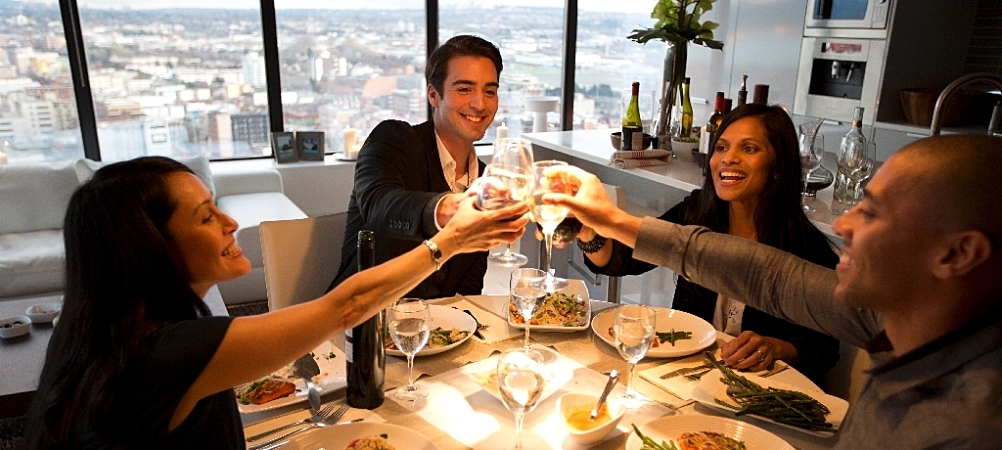 An uncluttered counter is essential in a small apartment. It looks attractive, feels more airy, and encourages you to cook, rather than sending you running for the takeout menu. So get creative with kitchen storage ideas, and you can make clean counters a reality.
No Drawers? No Problem!
Some tiny NYC kitchens lack drawers. This may seem like a big problem, but with a few clever kitchen storage ideas, you can work around it. For utensils, you have plenty of options. Mason jars work great. You can do what Heather Clawson of Habitually Chic did, and put them on the counter where they double as an attractive interior design element — but if you're striving for empty counters, simply put them inside a cabinet. If you don't want to use mason jars, you can use the kind of utensil caddytypically used for outside dining. It has separate compartments for each type of utensil, making it the perfect storage tool for forks, knives, and spoons.
Nesting Bowls
If you like to cook and bake, you'll have lots of mixing bowls, ramekins, and dishes. In order to allow them to be organized inside your cabinets and take up as little space as possible, it's important to look for nesting bowls. Try Williams-Sonoma's glass or melamine bowls — they're incredibly useful for cooking while taking up minimal space.
Use Your Oven
Where's the best place to store big, bulky pots and pans in a tiny kitchen? The oven! This saves invaluable cabinet space in a compact kitchen, and it takes only a few seconds to remove all the pots when you need to use the oven for cooking. If you have the appropriate overhead space, a pot rack can also be a good space saver — but be sure that your pans are attractive enough to be on constant display (copper is always a beautiful, high-quality option).
Maximize Wall Space
Use your wall space whenever possible. You can hang up a magnetic knife rack; you can also hang spices on the wall or the refrigerator, if you get magnetic spice containers. Both options look fun and eclectic, while saving valuable cabinet space.
Create More Counters
When your counter space is sparse, you need to get creative. Here's an idea: Buy a large wooden or marble cutting board and place it over two of the stove burners. Instant extra counter space! When you're not using the cutting board for cooking prep, you can put something on it like a French press or a spoon holder. It's a win-win … but you must be careful of your stove dials! Always be vigilant about not accidentally brushing against them and turning them on while the cutting board is in place.
With these tips, your compact kitchen will be a clean, uncluttered space, perfect for whipping up meals and hosting friends!
Posted on November 1, 2017 at 9:02 am
Kappel Gateway Realty
Category:

appliances, cabinets, Homeowners, kitchens, living small, real estate, remodeling
Tagged

cabinets, Coldwell Banker Kappel Gateway, counters, drawers, fridge, kitchens, oven, space, storage, stove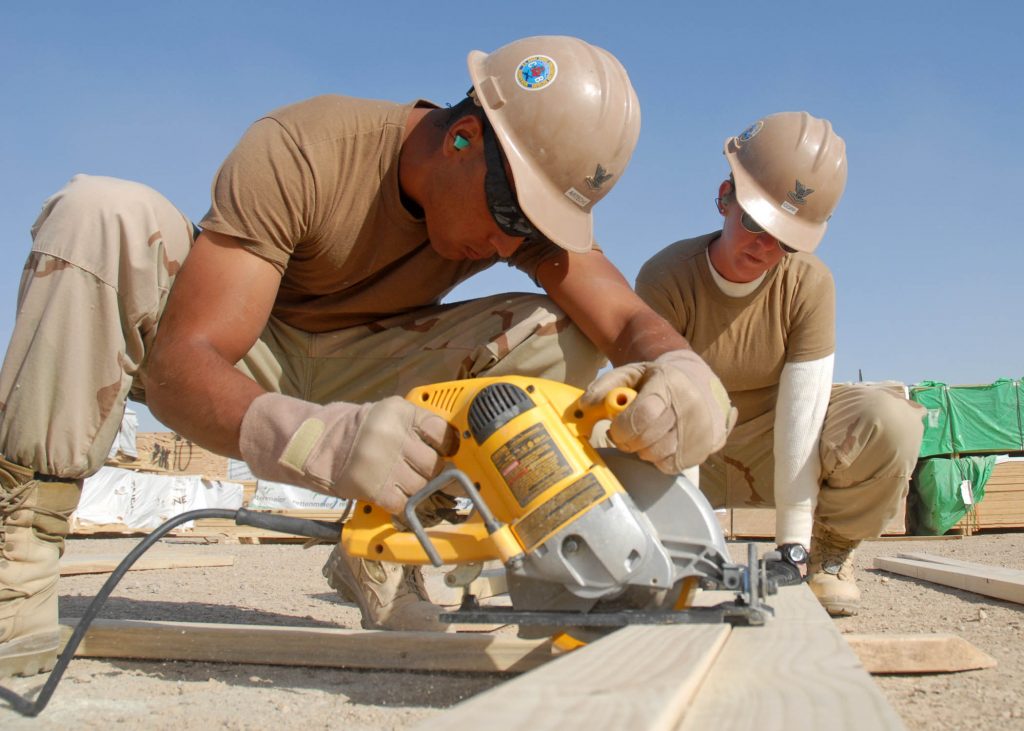 Want to add value as well as space to your home? For the skinny on remodeling…Here's how!
A person's home is their castle, but sometimes that castle isn't big enough to accommodate all its occupants. Maybe you've got a baby on the way or an older parent is moving in with you. Maybe you need a workshop to keep up with your hobbies. Whatever the reason, it's normal to outgrow your space. When it happens, you've got two choices—move to a larger home or build an addition to your current home.
What types of additions are there and how do they add value to your home?
Bump It Out
If you're not up to adding a whole new room or floor to your home, a bump-out could be a good option to add extra square footage where you need it most. If you've got a tiny kitchen, a bump-out can add 40 or 50 more square feet of space to make it easier to cook your meals, store your food or add a cozy little breakfast nook.
The cost for these add-ons vary dramatically depending on the location of the bump out and its size. They can run anywhere from $5,000 for a small addition to $30,000 or more for a large, ground level bump-out that requires its own poured foundation.
In terms of cost per square foot, these additions are more expensive than larger builds, but, in the grand scheme of things, they end up costing less because you don't usually need a ton of extra contractors or permits to add a bump out to your home.
Full Additions
Full additions are the most common. These rooms add space and square footage to a home. You can add anything from a new bedroom to a new den, dining room or living room—the possibilities are only restricted by your budget and the size of your lot.
Full additions are often the most expensive and complicated to add, requiring lots of time and money to complete. A full addition can cost more than $50,000, and the price only goes up as the build gets more complicated.
These additions can be very time consuming, as they require you to hire various contractors to handle HVAC, electricity and plumbing, depending on the type of room being added. You will likely have to apply for permits through your city or county before construction can begin.
These additions take quite a while. If you'll be staying elsewhere during the build, consider utilizing the overnight hours for construction—the work is more efficient and is often safer than daytime construction. It's cooler, which can be essential if your home is located in a hot state.
You can save time if you're under a deadline or are looking for a way to increase productivity and decrease project length, but don't consider nighttime construction if you have neighbors close by—no matter what time of day you're building, it's still noisy!
In addition to adding more space to your home, these new builds add to the resale value of your home. While you may not recoup the entire cost of the project, adding a new garage can add around $40,000 to the resale value of your home depending on your region.
Remodels
Remodeling parts of your home gives your castle a fresh shine without knocking down too many walls. The trick to a good remodel is to have a solid idea of the finished project in mind before you start shopping for contractors. Pick one room and focus on that single room before you jump to another project—nothing looks worse than a house full of half-finished remodeling projects.
The type of remodel you're planning will determine the price and time needed to complete it. Installing new lighting in the bathroom might cost you a few hundred dollars while remodeling your floor could cost upwards of $15,000.
Most interior remodels don't require permitting unless you're knocking down walls, though you should check with your local permit office before you start any remodels. You may need to employ the services of a professional electrician or plumber if you need to run wires or pipes into new areas.
You can save a lot of money on interior remodels by doing some of the work yourself—just make sure you know what you're doing and don't tackle any projects you're not comfortable completing on your own.
Sunrooms
Sunrooms are often unheated rooms primarily made up of windows and designed to let you enjoy the weather without having to be out in it. It can be a great place to keep your outdoor plants safe during extreme weather conditions. They are simple to install because they do not require any additional heating or cooling routing, though you might need an electrician to run wires to power any lights or ceiling fans you choose to install. An unheated sunroom can cost around $15,000, though the price goes up depending on the materials you use. Wood framed sunrooms are less expensive than aluminum ones—those can run upwards of $22,000.
A four-season room is similar to a sunroom but is hooked into the home's heating and cooling systems. This requires an additional contractor to set up the room's HVAC. Collectively, these rooms tend to run around $20,000, making them slightly cheaper than a high-end sunroom.
Room Conversions
Do you have an extra garage or attic that's just being used for storage or taking up valuable square footage? Consider converting the room into something more useful like a bedroom, workshop or craft room. Room conversions can make that extra square footage work for you, as long as you know what you're doing or employ the skills of a contractor.
Depending on the type of conversion you're planning, expect to pay anywhere from $25,000 to $40,000. Poorly done conversions can end up costing you more money, and lowering the value of your home, so make sure everything is done properly!
Additions and modifications to your home add space, functionality and resale value in one fell swoop. Employ professional contractors to make sure all the new work is up to code. Otherwise, it might end up costing you more money than you put into it.
Source: RisMedia
Posted on May 16, 2017 at 3:14 pm
Kappel Gateway Realty
Category:

construction, Homeowners, maintenance, projects, real estate, remodeling, Uncategorized, value
Tagged

5 Types of Additions and How They Add Value 5 Types of Additions and How They Add Value, additions, building, California real estate, Coldwell Banker Kappel Gateway, construction, knowledgeable, professional, projects, remodeling