We spend Thanksgiving being grateful. A roof over our heads, loving family members, new and old friends, good health, and delicious Thanksgiving dinner are some of the things we are thankful for. Then we spend Black Friday and Cyber Monday scoping out great deals on goodies, perhaps for the people we are thankful for. Finally, we spend the Tuesday after Thanksgiving giving back to the community. Giving Tuesday is a day dedicated to giving back to the community. Here are 3 ways you can get involved with Giving Tuesday.
1. Donate
Giving Tuesday is the perfect day to make your year-end donations or donate goods to your favorite charities. What are you most passionate about? Are you passionate about ending poverty, finding cure for a disease, achieving equality for all, or combatting climate change? Whatever your passion may be, you can find nonprofit organizations that can help you make a difference in the world.
Most importantly, do some research on the charity organization. Charity Navigator is a great online tool that evaluates charities. It offers charity assessments for thousands of organizations. Check out the organization's rating, mission statement, and fund allocations.
Here are some of the charities that we are thankful for this year.
Adopt-a-Pet.com 
Adopt-a-Pet.com is North America's largest non-profit pet adoption website. Since 2015, the Coldwell Banker community and Adopt-a-Pet.com helped over 20,000 pets find their new homes through the Homes for Dogs Project.
Move For Hunger
Move For Hunger works to reduce food waste and fight hunger. Their network of moving companies, real estate agents, and relocation professionals rescues non-perishable food from people who are moving and delivers it to local food banks.
Remember, if you decide to make monetary donations:
Find out if your employer offers a matching gift program. Many companies often encourage their employees to give to the community by making a dollar-for-dollar matching contribution to the employee's charity of choice.
Keep records of your donations. Donations to qualified organizations may entitle you to a charitable contribution deduction against your income tax.
2. Volunteer
The gift of time is invaluable. Volunteering is a great opportunity to meet and connect with others in your community. Share your knowledge and expertise with an organization that supports the cause you care deeply about. You may even be able to build on your existing skills or learn new skills. Volunteer this Giving Tuesday or on an ongoing basis.
 3. Advocate
Support a cause by giving your voice. You can be an influencer of political, economic, or social policies and practices. First, educate yourself on the important issue. Learn the facts on both sides of the issue to gain credibility. Then, start conversations and engage others to share the knowledge. It's also a good idea to visit your elected officials and let them know why and how they can help with your cause. Find out who your Federal, State and Local Elected Officials are and how to contact them. Make your voices heard!
The love we give away is the only love we keep. You may decide to donate, volunteer, or advocate (or all the above) to participate in Giving Tuesday this year, but whatever you decide to do, become part of something bigger and meaningful. There is no better way to warm your grateful heart than to give back to the community.
Source: CB Blue Matter Blog
Posted on November 28, 2017 at 8:34 am
Kappel Gateway Realty
Category:

American Cancer Society, Charity, family, real estate, Relay for LIfe
Tagged

adopt, charity, Coldwell Banker Kappel Gateway, donations, giving Tuesdays, goodwill, hunger, red cross, volunteer

The 19th Annual American Cancer Society Relay for Life of Vacaville will be held on June 24th and 25th from 9:00 am to 9:00 am at Vaca Pena Middle School.
You don't want to miss out on all a wonderful event for a truly worthwhile cause.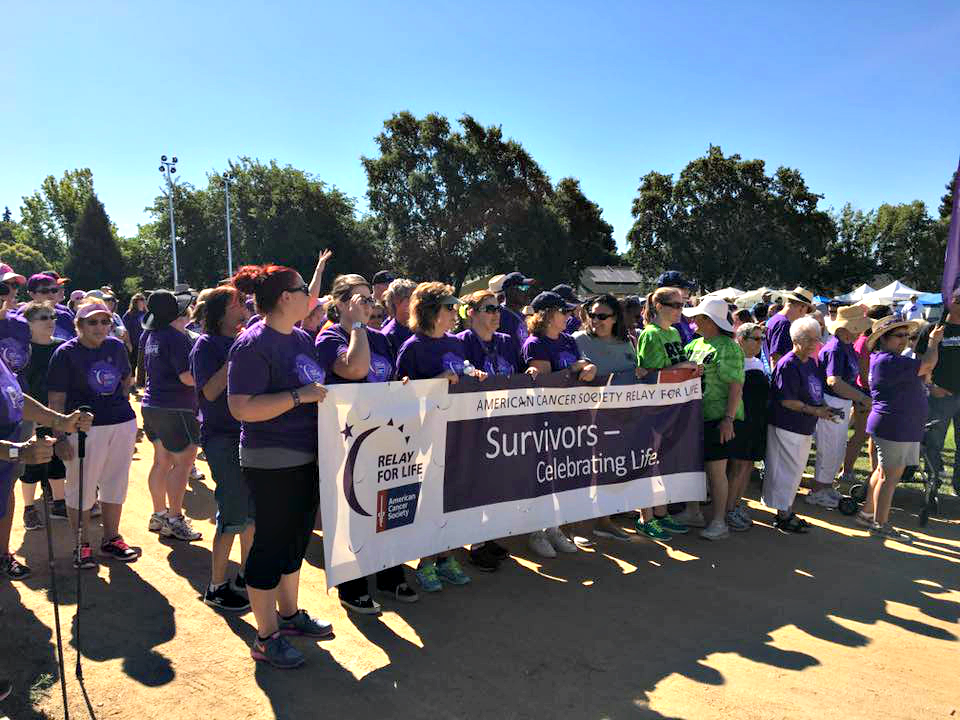 Relay For Life is a fun-filled overnight event designed to celebrate survivorship and raise money for research programs of your American Cancer Society. During the event teams of people gather together and take turns walking or running laps. Each team tries to keep at least on team member on the track at all times…because cancer never sleeps.
Originally started in May 1985 by Dr. Gordy Klatt, a surgeon in Tacoma, Washington. Dr. Klatt was determined that one person could make a difference and he proved it by raising over $27,000 on his own. Since then the Relay for Life has become the largest fundraising event for cancer in the world. Celebrated by more than 4 million people in over 20 countries, this inspirational overnight event empowers and unites local communities to fight cancer.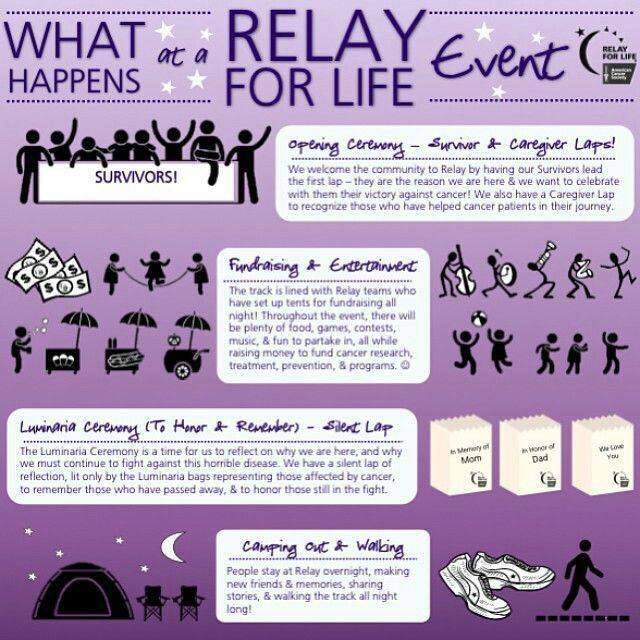 Teams, familys, individuals and companies all participate in this worthy and fulfulling event. So far the Vacaville chapter has raised almost $117,000 thus far this year, with the goal being $300,000. With the event less than 8 days away, they welcome your participation!!
Even if you can't participate, come join the fun and games as the "players" relay round the track for the American Cancer Society. It'll make you feel good…promise!
Checkout these links to: Vacaville Relay for Life Facebook page and also the American Cancer Society Relay for Life Vacaville page!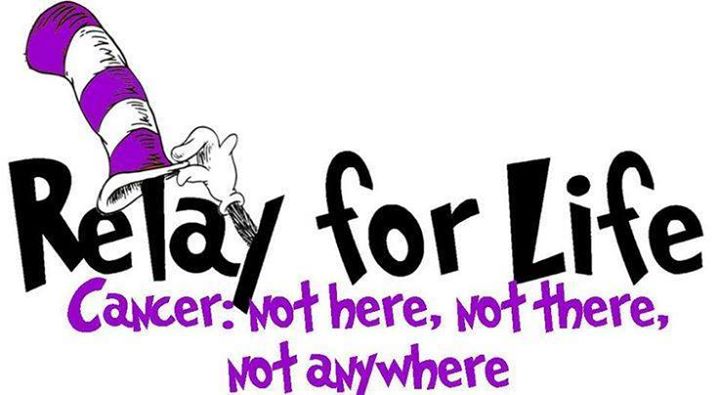 Source: Jayney Arden, American Cancer Society, Relay for Life Vacaville
Posted on June 16, 2017 at 10:25 am
Kappel Gateway Realty
Category:

American Cancer Society, Charity, community, real estate, Relay for LIfe
Tagged

American Cancer Society, California real estate, charity, Coldwell Banker Kappel Gateway, community, real estate tips, relay for Life, trusted advice, Vacaville community comes together to honor Relay For Life