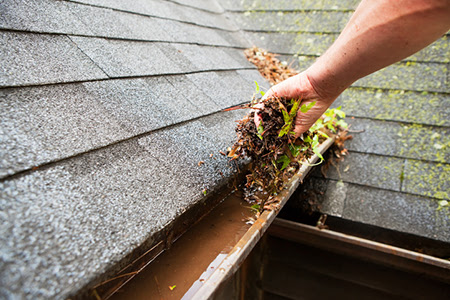 Deferred maintenance on your gutters can cost you dearly.  It's almost as bad as having no gutters!
As a homeowner, you undoubtedly understand just how important home maintenance is when it comes to preserving the life of your home. In fact, you probably spend a good chunk of time fixing problem areas and items both inside and outside your home.
But when was the last time you checked the gutters? While clogged gutters can wreak havoc on your home from top to bottom, maintaining your gutters and downspouts will work in your favor when it comes to avoiding conditions such as flooding, foundation damage, pest infestation, roof damage, warped/rotted window frames, siding and doors, and mold—all of which may ultimately undermine the integrity of your home.
The following infographic from Kings of Clean sheds light on the important role gutters play in the well-being of your home.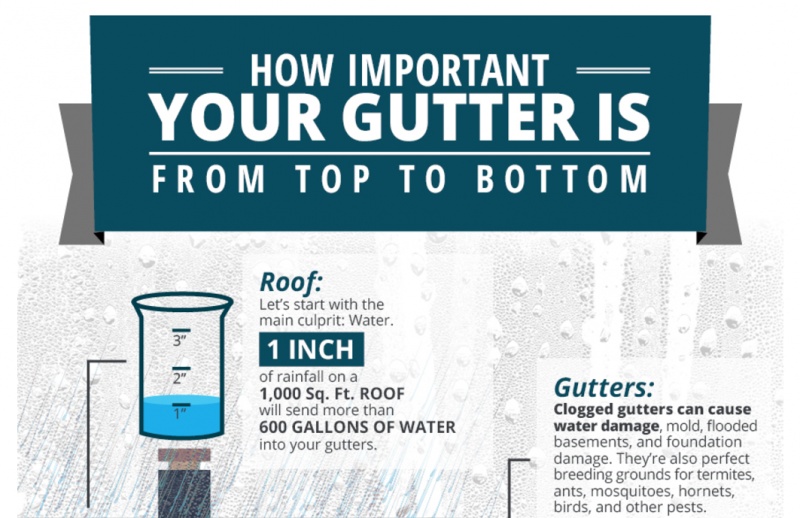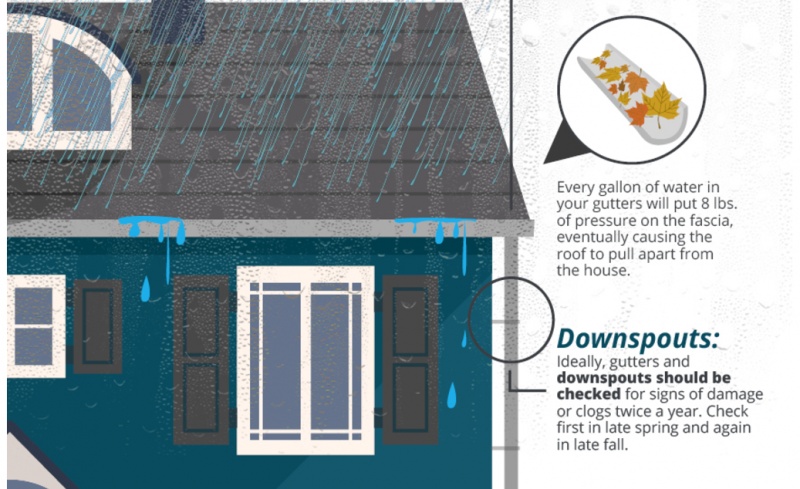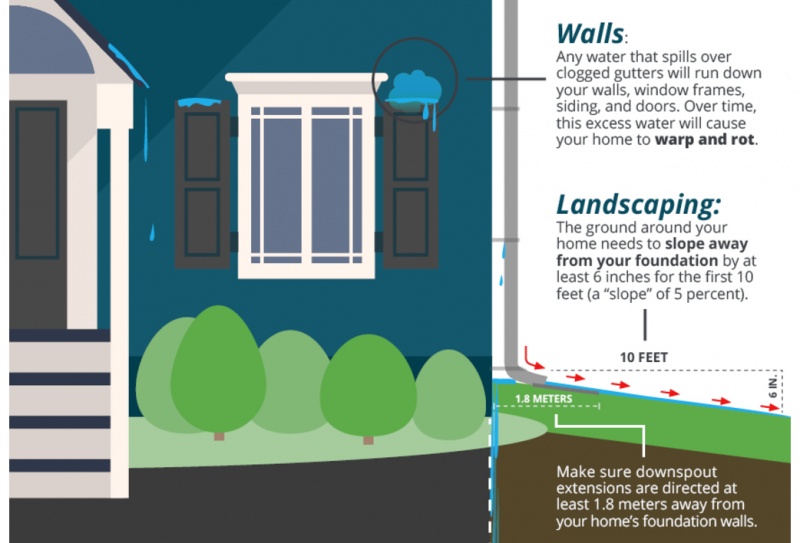 Source:  RisMedia
Posted on June 29, 2017 at 4:20 pm
Kappel Gateway Realty
Category:

cleaning, Homeowners, landscaping, maintenance, real estate
Tagged

California real estate, Coldwell Banker Kappel Gateway, deferred maintenance, Don't Let Clogged Gutters Wreak Havoc on Your Home, downspouts, maintenance, rain, real estate tips, trusted advice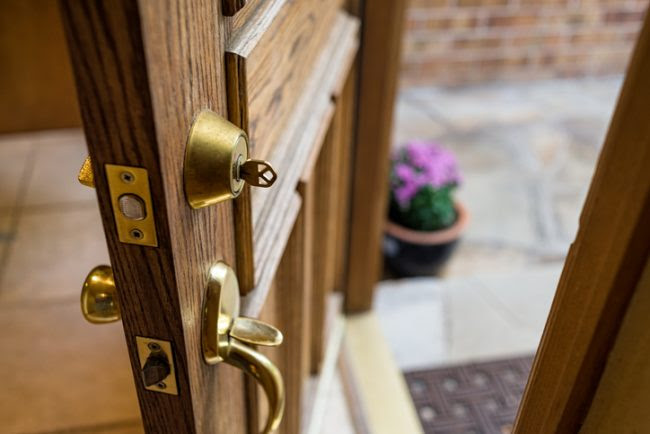 Not only will these DIY's boost your home's value, but you get to enjoy them too.
The satisfaction of creating something productive is powerful!
Your house is likely to be the biggest investment you make in your entire life. Whether you're planning to sell it or you're there for the long haul, it is important to take care of your investment. As any real estate agent will tell you, the first thing people notice about your home is the exterior. You need strong curb appeal to make a good first impression.
With that in mind, here are six simple DIY projects to help boost your home's value:
Invest in Your Landscaping
Landscaping is often regarded as one of the top three ways to add value to your home in terms of return on investment. HomeGain.com conducted a survey of 2,000 brokers in 2007. The results indicated you could possibly quadruple an investment of $400-$500 on well-planned landscaping.
That said, just throwing a couple hundred dollars at plants is not a good approach. Instead, focus on creating a healthy, vibrant lawn. Fill in dead or sparse areas, fertilize, and clean up edges along your sidewalk, pathways and gardens. Trim overgrown bushes and shrubberies and cut down tangled tree branches. Plant flowers and plants to brighten up your landscape—just be sure to plant perennials that will come back year after year, not annuals that will die within a year and never return. Also, look for plants that are native to your region or are drought-tolerant. They need less water and maintenance, saving you money in the long run.
Upgrade Your Front Door
Your front door is the entryway to your home and it sets the tone for the rest of the house. Make a good impression by ensuring your home's entry point (including the area directly surrounding the door) is attractive and eye-catching.
The first thing to consider here is whether to replace your existing door or not. If the door you have is good quality and a style you like, you can save some money by just freshening it up a bit. Refinish the wood or paint it for a pop of color; clean and polish the hardware or replace it with something that will add more of an accent; and replace the hinges if they are worn. If you decide to replace the door, look for a well-insulated, energy-efficient, secure door; this is not something you want to cut corners on by going with a cheap alternative.
Illuminate With Outdoor Lighting
Outdoor/exterior lighting adds value to your home in three important ways. First, it helps keep you and your family safe. It's important to be able to see where you are going to avoid a fall. Second, it adds a layer of security. Keeping your property well-lit is a good way to deter a would-be thief from targeting your home. Third, it enhances the aesthetics of your property. Show off your beautiful home and well-maintained landscape.
Consider which of these aspects are important to you. If safety is your goal, focus on pathways, entryways and steps. If you are more concerned with security, perimeter lighting set on timers and motion-activated flood lights are your best bet. If you want to add curb appeal, light up your trees, unique landscape elements, and water features.
The second thing to consider is what type of lighting to go with. Solar is great because you don't need wiring and don't have to pay for power. LED lights produce a bright, crisp light and are energy-efficient. Halogen lighting, though affordable, is being phased out for the most part. Consider replacing existing halogen bulbs with LED replacements (also called LED retrofitting).
Discover the Magic of Pressure Washing
You see your home every day, so you might not notice as it slowly gets dirty and the colors and features become dusty and dim. Just spending an afternoon with the power washer can dramatically add some pop and resuscitate your curb appeal.
First and foremost, read the instructions and specifications of the pressure washer you purchased or rented. Check the water flow in gallons per minute in addition to the PSI, and get one with different pressure settings if possible. Confirm it is okay to use on all the areas you are planning to wash to ensure nothing will be damaged. You'll probably be okay on things like sidewalks and driveways, but double check that your siding and windows can withstand the pressure. Turn off power to electrical outlets and fixtures and cover them. You may also want to cover plants and flowers if they are close to your house or the area you'll be cleaning. You'll likely want to use detergent (only use detergent that is specifically made for pressure washers) for the grimier parts of the job.
Create a Beautiful, Functional Space With a Fire Pit
Adding a fire pit is a cheap, simple way to help get the most out of your outdoor space by breaking it up into different areas. Fire pits consistently poll well among potential homebuyers (especially younger ones), and came in first in expected popularity of design elements, according to the Residential Landscape Architecture Trends Survey. One of the great things about taking on this project is that it can be as simple or as grand as you like. You could DIY a very basic one for as little as $150, or you could go all out and include a gas line (with professional help) and a fancy fixture if you have a bigger budget at your disposal. If you are not as handy, you can get a kit with everything you need and step-by-step instructions. However, building your own fire pit is not overly complicated and will allow you to completely customize it to fit your personal taste.
Upgrade Your Home's Technology
These days, homebuyers want the latest technology. It's easy to understand why when you look at all the amazing things technology can do for your household. Having these advanced features can be what sets your home apart from similar ones on the market.
You can install smart locks for added safety and convenience. You'll never have to stumble around trying to get your keys out of your pocket while carrying groceries again, thanks to Bluetooth technology that will pick up on your phone approaching—and you'll never stress again wondering if you forgot to lock the door when you rushed out. Smart sprinklers can save time and money. The sprinkler system can adjust based on weather patterns and temperature so you'll save money by not wasting water.
These are all projects that offer a good return on your investment and can be done without a professional, saving you around 40-60 percent of what you might be charged. Plus, these projects can be wrapped up within a couple days, meaning you could conquer them over the course of a weekend or two. Get out there and start building some sweat equity the smart way!
Source: RisMedia
Posted on June 16, 2017 at 10:36 am
Kappel Gateway Realty
Category:

backyard, curb appeal, DIY, landscaping, maintenance, real estate, Smart Homes, Uncategorized
Tagged

6 Easy DIY Projects That Will Boost Your Home's Value, California real estate, Coldwell Banker Kappel Gateway, curb appeal, DIY, home value, real estate, real estate tips, smart home, trusted advice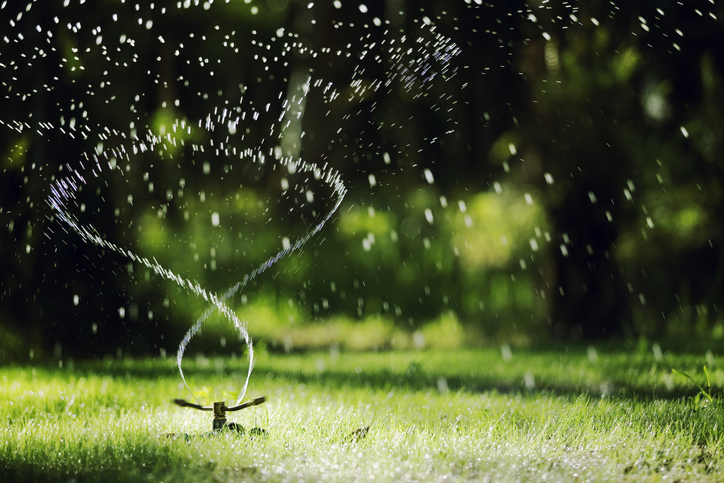 Ahhhh, the sweet smell of cut grass in the air…a true harbinger of summertime. Keeping that lawn green can be tricky without these great tips on watering!
Proper watering nourishes lawns, just as proper hydration nourishes our bodies. Yet too many of us are failing at both. We're not going to lecture you about drinking more water, well leave that to your doctor or significant other. But we are going to give you a lesson about correctly watering your lawn.
Here are five lawn-watering mistakes that you're likely making right now and ways you can fix those mistakes.
1. You're over-watering your lawn.
Many homeowners drench their lawns with water. However, that's not a wise move. Over-watering can leave your lawn susceptible to fungus and other diseases. It also can cause your lawn to grow too quickly and can wash away costly fertilizers, according to PlantCareToday.com. In addition, drowning your lawn wastes water.
To avoid excessive watering, PlantCareToday.com recommends buying a soil moisture meter. These meters are very simple and valuable tools that you can pick up for $10 or so at any garden center or home store, the website says.
Lawn care experts say most lawns need one inch of water per week. However, that's merely a rule of (green) thumb, as watering requirements vary according to grass type, climate and seasonal changes. The amount of water required for an established lawn will be determined by its overall health, beauty, and ability to withstand use and drought, says Turfgrass Producers International, a trade group for sod growers.
Related: Spring Lawn Care Tips You Can Do Now
2. You're under-watering your new lawn.
While your existing lawn may be getting too much water, your newly planted lawn may not be getting enough. Bayer Advanced, a maker of lawn and garden chemicals, says a new lawn is in a critical stage during its first year. Don't rely solely on rainfall to establish a healthy, deep root system provide supplemental irrigation during the first year of growth, Bayer Advanced suggests.
How much irrigation you do depends on factors such as the type of grass and the climate.
3. You're not monitoring your irrigation system.
If you've set up an automatically timed irrigation system to water your lawn, don't put it on autopilot.
Irrigation timers are not set it and forget it devices, says Lee Miller, a turf pathologist at University of Missouri Extension. You're not cooking turkey for Thanksgiving dinner. Sprinklers should be adjusted according to precipitation events.
For instance, if it's been steadily raining the past two days, your sprinkler system should be off for a while afterward. The San Diego County Water Authority recommends turning off the sprinklers for two weeks after significant rainfall. After a storm, do not begin watering again until the top 1 to 2 inches of soil are dry. Lawns that lose their lush green luster will rejuvenate with the next rain, says Jeff Stephenson, principal water resources specialist at the San Diego Water Authority.
Researchers at Kansas State University found that 65 – 83 percent of homeowners surveyed in three Kansas cities didn't know how much water their lawn irrigation systems had applied.
In reality, deep and infrequent irrigation makes for deeper root systems, UM's Miller says.
4. You're watering your lawn at the wrong time.
The worst time to water your lawn is when you're probably sound asleep. Watering after dark soaks the lawn overnight; a soggy lawn invites fungus and other diseases to invade your grass.
When's the best time to water your lawn? Experts says it's around 4-8 a.m., before many of us have sipped our first cup of coffee.
Watering the lawn early in the morning gives it a good supply of water to survive the heat of the day, according to University of Illinois Extension. Early morning also tends to be when wind speeds are lower and, therefore, when water evaporation is less likely to occur.
5. You're assuming that you've got to water brown grass.
When your lawn is brown, you might think it's parched. However, it may simply have gone dormant during hot weather or drought conditions. Dormancy is simply a state of reduced water usage where the turfgrass … focuses resources on the roots, the Lawn Institute says. Dormant turfgrass will turn brown and is often considered unsightly, but it will recover when conditions improve.
In other words, brown grass doesn't necessarily equal dying grass.
The institute says summer dormancy is a normal response to heat and drought, and most lawns can stay dormant for at least three to four weeks without dying.
During the summer, the worst that will happen if lawns are not watered is that weaker parts of the lawn or areas in hot spots will die, according to the Oregon State University Extension Service. When fall returns, lawns can be reseeded and will recover just fine over the winter.
Source: RisMedia's Housecall
Posted on May 30, 2017 at 5:47 pm
Kappel Gateway Realty
Category:

backyard, landscaping, lawn, maintenance, real estate, summer, Uncategorized, watering
Tagged

Are You Making These 5 Lawn Watering Mistakes?, California real estate, Coldwell Banker Kappel Gateway, green, irrigation, knowledgeable, Landscaping, lawn, maintenance, real estate tips, trusted advice, utilities, watering