As a homeowner, security and privacy can be an important priority. Learn about how to secure your home without always keeping a watchful eye.
Guest post by Eric Murrell 
It's never been easier to secure your home, thanks to an abundance of new gadgets on the market. Setups that once required professional installation and thousands of dollars in highly technical equipment are now easy to put together with off-the-shelf products and a few inexpensive apps. It's a great time to be a consumer, and frankly, a bad time to be a criminal.
All of these new gadgets and services are great, but what if you're worried about your privacy? Hacks and security breaches in the news—or simply the fear of loss of privacy between family members—have made some people uncomfortable with a camera-based security system inside their home. Thankfully, you can still make high-tech upgrades to your home to keep you safe without always keeping a watchful eye.
The first option to consider is a modern twist on a classic home security setup: motion sensors. Whether it's a motion-sensitive light on your front porch or a few sensors placed around the home, motion-activated lights and alarms can be a surprisingly effective deterrent to the average thief.
Using today's smart home technology, it's easier than ever to add battery-operated sensors to strategic spots around your home. Both inexpensive and easy-to-install, these new sensors can trip lights and alarms like the old ones, but can also pair with a smart home hub to send instant alerts to your smartphone the moment an intruder is detected. Take a close look at your new thermostat or other smart devices; many include motion sensors that are already built-in.
To add an additional layer of security, purchase smart door and window sensors that serve as a first line of defense from the outside world. Like the motion sensors, inexpensive models are available that integrate with most smart home platforms. It's simple to configure open and closed alerts, but you might find it even more helpful as a passive form of home security. Worried that you forgot to close the garage door after letting the dog out? By taking a quick glance at an app while you work, you can know for sure.
Even if you rule out in-home smart cameras, do consider having smart cameras outside your home so you can see if packages are delivered and if there are any trespassers in your yard. The most well-regarded systems now include location-based privacy features that use your smartphone to automatically adjust their settings, offering an unprecedented combination of privacy and security. Using the GPS signal from your phone, it's easy to activate your full security network when you leave the house, and have the cameras automatically turn a blind eye the second you pull in the garage.
Security is personal for every family. Explore your device options, and even ask your internet service provider if they offer a home security solution, as bundling services often results in additional savings. Likewise, your ISP may offer the ability to control all of your existing home security gadgets from a centralized app. Whether you install array of sneaky sensors or smart locks, there are a wealth of connected home devices that can help keep your family safe without betraying their privacy. A good night's sleep is only an app away.
Source: Coldwell Banker Blue Matter Blog
Posted on September 12, 2017 at 3:36 pm
Kappel Gateway Realty
Category:

Alexa, Apps, burglary, crime, gadgets, insurance, real estate, safety, security
Tagged

California real estate, cameras, Coldwell Banker Kappel Gateway, criminal, gadgets, GPS, homes, privacy, professional, real estate, realtor, security, sell my home, sensors, smart home, tech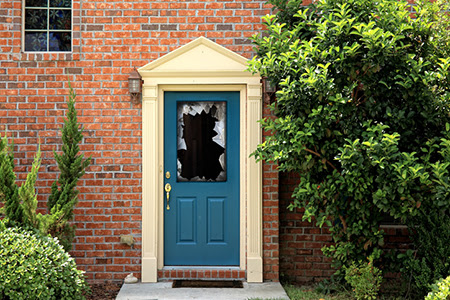 Your worst nightmare…arriving home to find that you have been the victim of a burglary. Home Invasion. Loss of your precious privacy and belongings. While nothing can take away that feeling, here are a few steps you can take while you recover from the shock of it all.
What would you do if you came home and found your house was broken into and your property stolen? For millions of Americans every year, this nightmare is a reality. In 2010, there were 2,159,878 burglaries in the U.S., equivalent to nearly 700 break-ins per 100,000 people, according to the Federal Bureau of Investigation.
Most victims in this situation find themselves totally unprepared and at a loss for what to do. Fortunately, there are steps you can take to regain control of the situation, improve the odds of recovering your property, and prevent your home from being broken into again.
Call the Police
Call the police when you spot the first sign of a break-in. The intruder may still be on your property and pose a threat to your safety. Seven percent of all home burglaries involve violence against household members, according to the Bureau of Justice Statistics.
You also need to call the police to get your case on file for insurance and legal purposes. A police report and investigation increases the strength of your insurance claim, as well as your odds of retrieving your property. The police also need to record crime scene evidence which can help convict suspects if they are caught. Don't touch anything before the police arrive so that you don't accidentally destroy evidence, such as fingerprints.
When the police arrive, they will want you to file a report. Take pictures to document what was stolen, and provide the police with a list of everything that was taken and its approximate value. As a preventive measure, it's wise to take an inventory of valuable items ahead of time in case you are ever robbed.
Call Your Insurance Company
You should also copy your list of stolen items for your insurance provider. To maximize your odds of receiving reimbursement for stolen items, contact your insurance provider within 24 hours. They will need your police report to process your claim, so make sure you have already filed a police report before calling. Your insurance provider will probably send an adjuster to review the crime scene, so in order to avoid disrupting the evidence, you may wish to stay somewhere else until they arrive, if possible.
Review Your Security Camera Footage
If you have security cameras installed on your property, you should review them to see if there is any additional evidence. If you're fortunate, you may have captured footage of the burglar breaking in, walking through rooms, or rummaging through items. You may also notice more clues or additional information about which items were stolen. Provide copies of any relevant footage to the police and to your insurance provider.
Evaluate Your Home Security
After the police and your insurance adjuster have finished reviewing the crime scene, you can begin cleaning up. You should also conduct a review of your home's security with an eye towards preventing future burglaries. Once burglars have successfully broken into a home, they often return in the future, so it's important to make sure you secure any vulnerabilities that enabled the initial break-in. The National Crime Prevention Council provides a home security checklist you can use to review your home security and identify any vulnerabilities that need to be fixed.
Having your home broken into is a traumatic and disturbing experience, but taking these steps can help you recover and restore your life to order as quickly as possible. Filing a report with the police, calling your insurance company, and reviewing your security footage will maximize your chances of getting your property returned and bringing those responsible to justice. Reviewing your home security can help prevent future burglaries and restore your peace of mind.
Source: RisMedia
Posted on July 26, 2017 at 2:41 pm
Kappel Gateway Realty
Category:

burglary, crime, Police, real estate, safety, security, Smart Homes, Uncategorized, Vacation
Tagged

4 Steps to Take After Your Home Has Been Burglarized, burglary, crime, police, safety, security, smart homes, Vacation