Once you have decided to install solar panels, it's important to research which solar panels are best for you, your home and your budget.
Guest post by Lauren White 
The solar panel industry has developed exponentially, in the past decade. Much of that is owed to increased demand. According to the Department of Energy, Americans use 23 times more solar energy now than we did around ten years ago.
Homeowners have more solar energy options than ever before. In order to meet demand and outshine the competition, companies are putting their resources toward research and development. They are constantly working toward creating more efficient and innovative solar energy technology.
Once you have decided to install solar panels, it's important to research which solar panels are best for you, your home and your budget. There are generally three solar panel choices for residential homes: Thin-Film, Polycrystalline and Monocrystalline. These three panels are part of solar photovoltaic (PV) systems, which means they convert the sun's photons into electricity.
Thin-Film
Perfect for: The homeowner with a small budget, a low-to-average rate of energy consumption, and lots of area for installation.
The cells of thin-film panels are constructed by layering photovoltaic material on glass, metal or plastic. These layers can be measured in nanometers, significantly thinner than in traditional panels. Their thin construction makes them lightweight and flexible, and they have a low cost of production. As such, they come at a lower cost to consumers.
One drawback of this technology is its rate of degradation. These solar panels have an average life expectancy of 10-15 years, depending on the photovoltaic material used. Comparatively, monocrystalline solar panels have a life expectancy of 25-35 years.
Another drawback is their low efficiency rating of 7-15%. This rate doesn't work well for homes consuming more than the national average of 11,000 kWh per year. Also, these panels must be installed over a significant amount of space, which can be a deterrent for homeowners with limited area for installation.
In recent years, technology has improved and certain thin-film technologies are pushing past 20% efficiency. With a higher efficiency rating, this technology can meet higher energy demands and become a greater competitor in the market.
Polycrystalline
Perfect for: The eco-conscious homeowner with wiggle room in their budget, an average rate of energy consumption, and perhaps a penchant for the color blue.
Polycrystalline panels are constructed by melting silicon into molds to create perfect square "wafers.' These wafers of silicon are then installed on a grid to form the panel. The cost of making these panels is relatively low and the process produces minimal waste. This makes polycrystalline a more affordable option than the original solar panel, monocrystalline.
The efficiency rating for polycrystalline panels is typically 13-16%. They would perform best in homes with typical rates of consumption. You will still need a significant amount of installation space, for these panels, in order to achieve optimal benefits. You must also take into consideration whether or not your taste will agree with their blue tint.
Monocrystalline
Perfect for: The homeowner with less roof space for installation and/or a higher rate of energy consumption, who wants a longer-lasting product and can make a sizeable investment.
Monocrystalline panels were the first solar panels to be made available. Currently, they are some of the most expensive. Each panel is created using high-purity silicon cut into "wafers." These silicon wafers are extremely efficient at converting photons into energy, with monocrystalline panels hovering around a 22% efficiency rating.
Since these panels can convert more energy per square foot, you won't need as much space for installation. Greater energy conversion also means you'll be able to power more appliances, like hot tubs, heated pools and electric cars.
Get What You Pay for—and Then Some
In most cases, homeowners surveyed by HomeAdvisor say the cost of installing solar panels is much less than their projected energy savings over a twenty year period. In fact, it's been estimated that, in 2017, homeowners in Massachusetts and California will save double their investment in solar energy.
Calculate Your Estimated Savings
If you're not sure of your ROI, Google has a convenient tool called Project Sunroof, which will calculate your estimated savings based on your specific home address. As for your installation cost, you can request local estimates through HomeAdvisor to get a realistic figure for budgeting.
While you're doing your research, or when you are speaking with a professional, see what's new and on the horizon in the industry. These technologies are developing so rapidly, there are breakthroughs on a yearly basis. In July of 2017, for example, scientists developed a solar cell with 44.5% efficiency. There is hope that this technology, and others like it, can be streamlined and integrated into the residential and commercial solar market.
Source: Coldwell Banker Blue Matter Blog
Posted on September 14, 2017 at 9:02 am
Kappel Gateway Realty
Category:

construction, energy, inspections, real estate, Smart Homes, Solar, summer
Tagged

Coldwell Banker Kappel Gateway, home adviser, insulation, maintenance, panels, real estate tips, residential, roof top, safety, solar, summer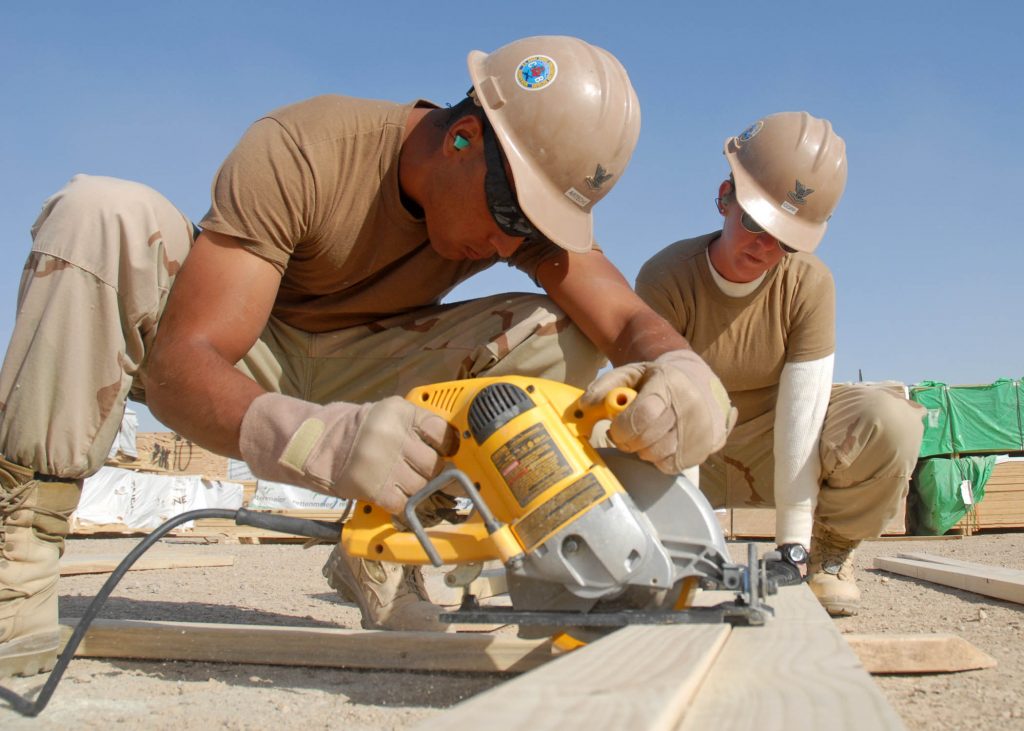 Want to add value as well as space to your home? For the skinny on remodeling…Here's how!
A person's home is their castle, but sometimes that castle isn't big enough to accommodate all its occupants. Maybe you've got a baby on the way or an older parent is moving in with you. Maybe you need a workshop to keep up with your hobbies. Whatever the reason, it's normal to outgrow your space. When it happens, you've got two choices—move to a larger home or build an addition to your current home.
What types of additions are there and how do they add value to your home?
Bump It Out
If you're not up to adding a whole new room or floor to your home, a bump-out could be a good option to add extra square footage where you need it most. If you've got a tiny kitchen, a bump-out can add 40 or 50 more square feet of space to make it easier to cook your meals, store your food or add a cozy little breakfast nook.
The cost for these add-ons vary dramatically depending on the location of the bump out and its size. They can run anywhere from $5,000 for a small addition to $30,000 or more for a large, ground level bump-out that requires its own poured foundation.
In terms of cost per square foot, these additions are more expensive than larger builds, but, in the grand scheme of things, they end up costing less because you don't usually need a ton of extra contractors or permits to add a bump out to your home.
Full Additions
Full additions are the most common. These rooms add space and square footage to a home. You can add anything from a new bedroom to a new den, dining room or living room—the possibilities are only restricted by your budget and the size of your lot.
Full additions are often the most expensive and complicated to add, requiring lots of time and money to complete. A full addition can cost more than $50,000, and the price only goes up as the build gets more complicated.
These additions can be very time consuming, as they require you to hire various contractors to handle HVAC, electricity and plumbing, depending on the type of room being added. You will likely have to apply for permits through your city or county before construction can begin.
These additions take quite a while. If you'll be staying elsewhere during the build, consider utilizing the overnight hours for construction—the work is more efficient and is often safer than daytime construction. It's cooler, which can be essential if your home is located in a hot state.
You can save time if you're under a deadline or are looking for a way to increase productivity and decrease project length, but don't consider nighttime construction if you have neighbors close by—no matter what time of day you're building, it's still noisy!
In addition to adding more space to your home, these new builds add to the resale value of your home. While you may not recoup the entire cost of the project, adding a new garage can add around $40,000 to the resale value of your home depending on your region.
Remodels
Remodeling parts of your home gives your castle a fresh shine without knocking down too many walls. The trick to a good remodel is to have a solid idea of the finished project in mind before you start shopping for contractors. Pick one room and focus on that single room before you jump to another project—nothing looks worse than a house full of half-finished remodeling projects.
The type of remodel you're planning will determine the price and time needed to complete it. Installing new lighting in the bathroom might cost you a few hundred dollars while remodeling your floor could cost upwards of $15,000.
Most interior remodels don't require permitting unless you're knocking down walls, though you should check with your local permit office before you start any remodels. You may need to employ the services of a professional electrician or plumber if you need to run wires or pipes into new areas.
You can save a lot of money on interior remodels by doing some of the work yourself—just make sure you know what you're doing and don't tackle any projects you're not comfortable completing on your own.
Sunrooms
Sunrooms are often unheated rooms primarily made up of windows and designed to let you enjoy the weather without having to be out in it. It can be a great place to keep your outdoor plants safe during extreme weather conditions. They are simple to install because they do not require any additional heating or cooling routing, though you might need an electrician to run wires to power any lights or ceiling fans you choose to install. An unheated sunroom can cost around $15,000, though the price goes up depending on the materials you use. Wood framed sunrooms are less expensive than aluminum ones—those can run upwards of $22,000.
A four-season room is similar to a sunroom but is hooked into the home's heating and cooling systems. This requires an additional contractor to set up the room's HVAC. Collectively, these rooms tend to run around $20,000, making them slightly cheaper than a high-end sunroom.
Room Conversions
Do you have an extra garage or attic that's just being used for storage or taking up valuable square footage? Consider converting the room into something more useful like a bedroom, workshop or craft room. Room conversions can make that extra square footage work for you, as long as you know what you're doing or employ the skills of a contractor.
Depending on the type of conversion you're planning, expect to pay anywhere from $25,000 to $40,000. Poorly done conversions can end up costing you more money, and lowering the value of your home, so make sure everything is done properly!
Additions and modifications to your home add space, functionality and resale value in one fell swoop. Employ professional contractors to make sure all the new work is up to code. Otherwise, it might end up costing you more money than you put into it.
Source: RisMedia
Posted on May 16, 2017 at 3:14 pm
Kappel Gateway Realty
Category:

construction, Homeowners, maintenance, projects, real estate, remodeling, Uncategorized, value
Tagged

5 Types of Additions and How They Add Value 5 Types of Additions and How They Add Value, additions, building, California real estate, Coldwell Banker Kappel Gateway, construction, knowledgeable, professional, projects, remodeling

With spring upon us and typically hotter summer weather right around the corner, many homeowners wonder whether or not this year is the year to go ahead with a decision on installing a pool. This checklist is a really good resource for review before any home in-ground pool installations.
The decision to install an in-ground pool should never be taken lightly. Take the time to review this checklist before calling up the nearest pool installer.
While this iconic amenity adds a level of beauty and recreation to the property, it also imparts significant real estate considerations. Without careful forethought and planning, unexpected roadblocks may put the pool to a grinding halt. Take the time to review this checklist before calling up the nearest pool installer.
Local Laws, Permits, and Municipal Codes
Check with the local jurisdiction to find out what is required. The pool contractor should be well-versed in the codes, permits, and fees necessary to begin. However, the responsibility lies with the homeowner. Some areas have restrictions on size and type of pool, setback, and safety features.
Homeowner's Association Restrictions
Some homeowner's associations may forbid the installation of pools altogether, while others have specific restrictions. They may prohibit excessively large pools or require additional safety measures not required by the city. Consult with them prior to investing in a pool or they may put a stop to it.
Utility Easements
Known easement issues should be dealt with prior to installing a pool. Utility service easements and other access issues can make the prime location of the pool far less inviting. Natural obstructions such as sinkholes, rocky terrain, and trees can increase the difficulty further.
Space Requirements
A pool will also take up more area than most people are expecting. Account for plenty of excess space for ease of movement, garden area, and play areas for children. Have a contractor assist in plotting out the available space, and making note of any questionable areas.
Property Taxes Versus Property Value
Typically, expect a new pool installation to qualify as new construction on the property. This will subject it to higher property taxes, which will vary based on locale. However, the amount of the investment is not often reflected by an equivalent increase in property values. Consider a new pool an indulgence rather than an investment.
Climate and Neighborhood
Warmer climates are perfect locations for pools; so much so that they are essential property features, not luxuries. Even homes close to coastal regions still require pools, to maintain the health of the real estate market and to sell quickly. Homes in colder climates are more likely to add a pool as a novelty, only available for use in the warmer spring and summer months. Likewise, take a look at the other homes in the neighborhood, for indications on how desirable a pool is, and what styles are preferred in this market.
Patio, Landscaping, and Amenities
Consider how the in-ground pool fits in with current and future outdoor amenities. A patio is a natural pairing, but proper landscaping will prevent the pool from looking staggeringly out of place. Lighting, fire pits, and cooking areas can all be incorporated into a comprehensive outdoor entertainment area, increasing property values and market desirability.
Financing with Home Equity, Second Mortgage, or Unsecured Loan
Choosing the right financing should be done prior to putting a deposit down with a pool contractor. A qualified lender can explain the available options and assist in deciding what is best at the time. Many people turn to home equity loans immediately, but they are not always available on a newer home purchase or during a slow market. A second mortgage is another popular choice, but may not be a sound investment if a quick sale is expected. Unsecured loans are less popular, but are good when a large deposit is already available.
Resale Value and Attractiveness to the Market
A new pool is no guarantee of increased property values. In unfavorable markets, some buyers may not desire an in-ground pool at all, and it may end up buried in the future. Proper research will indicate what kind of market the property is located in. Often, a pool remains a luxury investment that is not easily recouped in the future.
The decision to install a pool is complex, but need not be overwhelming. By covering these areas prior to beginning, it will be easy to determine if a pool will be a reality or a pipe dream.
Look for homes with pools for sale in your area by visiting www.kappelgateway.com.
Now that you know the skinny on home in-ground pool installations….happy swimming!!
Source: CB Blue Matter / Sharon Lee
Posted on April 28, 2017 at 4:38 pm
Kappel Gateway Realty
Category:

construction, curb appeal, Homeowners, maintenance, Pools, real estate, Uncategorized
Tagged

and Amenities, and Municipal Codes, Homeowner's Association Restrictions, Installing a Pool? The Ultimate Homeowner's Checklist, Landscaping, Local Laws, Patio, Permits, Property Taxes Versus Property Value, Resale Value and Attractiveness to the Market, The decision to install an in-ground pool should never be taken lightly. Take the time to review this checklist before calling up the nearest pool installer., Utility Easements