The keys are yours, now what?
Congratulations! You're a new homeowner. While you may not be able to wait to move in, there are a few things you should consider tackling before hanging those family photos on the walls.
1. Change the locks – For peace of mind, it's a good idea to change out the locks on your exterior doors to ensure that anyone the previous owners may have given a key to can no longer access the property. According to Home Advisor, the average homeowner spends between $100-$300 hiring a locksmith.
2. Paint – Don't love the lemon yellow the previous homeowners chose for the master bedroom? Painting your new home will be infinitely easier if you can do so before moving furniture into the space. Head to your local paint store to pick up a few samples to test before committing. Take your time and be sure to view the color swatches in different lights before committing. There are also handy online visualization tool like the Benjamin Moore Personal Color Viewer.
3. Take care of your floors – Like with painting, treating and refinishing floors is much easier without furniture in the way. Costs for this project will vary depending on the size of the job, but you can estimate roughly $200 for supplies and equipment. Check out this useful guide to refinishing wood floors from This Old House before heading to the hardware store.
4. Make any necessary repairs – Does the bathtub need to be re-caulked or the tile re-grouted? Do the floor boards creak? Make a list of priority repairs and tackle them one by one. You'll be happy you did a few months from now when other projects crop up on the honey do list.
5. Clean from top to bottom – The only thing better than a new home is a clean new home. Now is the best time to give every nook and cranny of your home a deep clean. Scrub the inside of appliances like the refrigerator, oven, dishwasher and microwave. Wipe down walls and baseboards with a damp cloth. Looking for clever ways to banish grease and grime? Check out our Home Tip of the Day video series.
6. Set up your utilities – Call your electric, gas, cable and water utility providers to make sure service is transferred to you after closing. You'll also want to research when trash and recycling pick-up are scheduled for your zone.
7. Change your Address – While you may want those mortgage bills to be sent elsewhere, it's important to file a change of address with the US Postal Service to ensure that all mail is forwarded to your new address following your move. Also be sure to alert friends and family of your new address. They'll need to know where to send that housewarming gift!
Now, the only thing left to do is celebrate! Looking for great housewarming party ideas? Try one of these backyard flings!
Posted on September 26, 2017 at 11:47 am
Kappel Gateway Realty
Category:

Buyers, Celebrate, closing costs, first time buyers, Homeowners, real estate, selling
Tagged

before you move, buyers, California real estate, close of escrow, Coldwell Banker Kappel Gateway, first time home buyers, floors, homes, keys, knowledgeable, painting, real estate, sell my home, sellers, trusted advice

Coldwell Banker Wallace & Wallace, Realtors® is participating in the National Pet Adoption Weekend and the Homes for Dogs Project during September by promoting adoptable dogs and holding a special "Homes for Dogs" Open House event on Sept. 10th.
Coldwell Banker Wallace & Wallace, Realtors® has been showing East Tennessee the way home for more than 80 years, and we're excited to once again extend our mission to help find homes for dogs in our area.
Dogs Make a House a Home
Since 2015, the Homes for Dogs partnership with Adopt-a-Pet.com has helped find homes for thousands of deserving shelter dogs.
But it's not just the dogs who benefit from being part of a loving home. There is research that shows how dogs can positively impact our psychological as well as physical health. It isn't a coincidence that you feel better coming home to your dog after a long stressful day. Studies have found that during heart rate and blood pressure testing, patients were calmer and had better test results when a dog was present.
Plus the exuberance dogs show when you start to put on a pair of sneakers is a great motivator for enjoying more active time spent together outdoors.
Helping Dogs in East Tennessee
Coldwell Banker's Homes for Dogs project is now in its third year, and at Coldwell Banker Wallace & Wallace, Realtors® in East Tennessee, we are 'doggone' happy to be taking part again.
All across the nation, real estate agents are doing their part to participate in the National Pet Adoption Weekend September 9th and 10th, 2017.
In Knoxville, we will be working with our local Adopt-a-Pet partner, the Humane Society of the Tennessee Valley. First, we'll be promoting adoptable shelter dogs with our "10 Days of Dogs" campaign on social media. Beginning September 1st, a different shelter dog will be featured each day across all the company's social media platforms. We hope that by helping to showcase some of these amazing furry friends, they will be that much closer to finding their forever homes.
We're collecting items from the shelter's wish list at each of our six area office locations. We have placed special donation containers in our office lobbies where consumers can drop off greatly appreciate items that we will deliver to the shelter. Click here to find a list of items needed by the shelter.
Finding Homes for All
Since we're also in the business of finding homes for people, real estate agents at Coldwell Banker Wallace & Wallace, Realtors® will be holding a number of properties open on September 10th as part of this special event. We invite the public to visit any of our open houses that day and register to win one of six GPS pet trackers being given away. We're hoping to help a few beloved pets make sure they always find their way back home. Consumers may also bring donated items for the shelter to any of our open houses on Sept. 10th.
Our company has been fortunate to be part of the community in East Tennessee since 1936. It has been our great honor to help thousands of our neighbors find their Knoxville home for more than 80 years. Many of our more than 350 sales professionals are passionate pet owners, and they look forward to taking part in this campaign to help find homes for dogs, our favorite four-legged friends.
Source: Coldwell Banker Blue MatterBlog
Posted on August 29, 2017 at 9:21 am
Kappel Gateway Realty
Category:

Celebrate, Charity, community, Dogs, neighborhood, pets, real estate
Tagged

adoption, cats, Coldwell Banker Kappel Gateway, dogs, four-legged friends, knoxville, pets, realtor, shelters, tennessee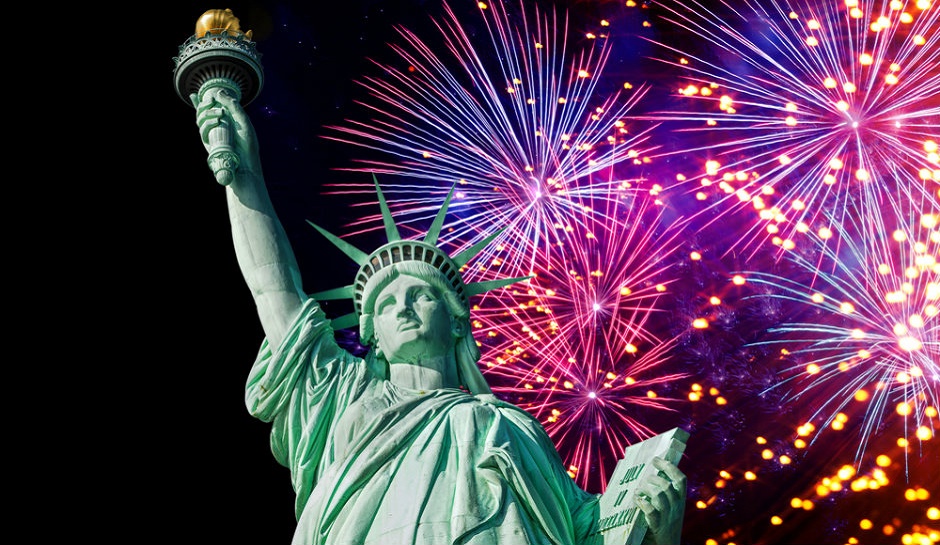 Come check out CBKG's guide to the BEST 4th of July Celebrations in our area.
Lots of fun to had here people!  Let's Get out there and Celebrate!
Suisun City Independence Day Spectacular
Where: Suisun City, Harbor Plaza in the Waterfront District
When: July 4, 11 a.m. – 10:30 p.m.; Fireworks at 9:15 p.m.
>> Details

Picnic in the Park and Fireworks
Where: Benicia, Benicia City Park
When: July 4, noon – 7 p.m., Fireworks at 9 p.m.
>> Details

Six Flags Discovery Harbor July 4th Fest
Where: Vallejo, Six Flags Discovery Kingdom
When: July 2, 3 & 4, 10:30 a.m. – 10:00 p.m., Fireworks all 3 nights at 9:30 p.m.
>> Details

Vacaville 4th of July Fireworks & Creekside Concert
Where: Vacaville, Andrews Park
When: July 4, 6:30 p.m., Fireworks at dusk
>> Details

Fairfield Independence Day Parade
Where: Fairfield, Texas Street, downtown Fairfield
When: July 4, 10:00 a.m.
>> Details

Napa County Fair & Fireworks
Where: Calistoga, Napa County Fairgrounds
When: July 4, 11:00 a.m. – 10:00 p.m., Parade at 11:00 a.m. Fireworks at 9:30 p.m.
>> Details

Watch A's Fireworks From the Field
Where: O.co Coliseum
When: July 2, after the A's play the Pirates there will be a special "Salute to Armed Forces Fireworks."
>> Details

Celebrate Concord 4th of July
Where: Downtown Concord, Todos Santos Plaza
When: July 4, 8 a.m. – 10 p.m.; 5K/Kids run at 8 a.m., parade at 10 a.m., festival at 4 p.m. and fireworks at 9 p.m.
>> Details

Alameda County Fair 4th of July Fireworks Spectacular
Where: Alameda County Fair, Pleasanton
When: July 4, Fireworks at 9:30 p.m. featuring the Oakland Symphony
>> Details

Vallejo 4th of July Parade
Where: Vallejo, Downtown Vallejo
When: July 4, 12:00 a.m.
>> Details

American Canyon 4th of July Festivities
Where: American Canyon, Community Park II
When: July 4, 10:30 a.m. – 10:00 p.m., Parade at 10:30 a.m. Fireworks at 9 p.m.
>> Details

Dixon's Family 4th of July in Hall Park
Where: Dixon, Hall Park
When: July 4, 8:00 p.m., Fireworks at dusk
>> Details

Antioch's An Old Fashioned Hometown 4th of July
Where: Antioch, Downtown Antioch & Contra Costa County Fairgrounds
When: July 4, 11:00 a.m. – 11:00 p.m., Parade at 11:00 a.m., Fireworks at 9:30 p.m.
>> Details

West Sacramento Fourth on the Field
Where: West Sacramento, Rayley Field
When: July 4, 6:00 p.m. – 10:00 p.m..
>> Details

Pleasant Hill Fourth of July Celebration
Where: Pleasant Hill, Downtown Pleasant Hill & PH Aquatic Park & College Park High School
When: July 4, 8:00 a.m. – 11:00 p.m., Firecracker 5k fun Run at 8:00 a.m. Parade at 9:30 a.m., Fireworks at 9:15 p.m.
>> Details

Napa 4th of July Festival & Fireworks
Where: Napa, Downtown Napa & Oxbow Commons & Veterans Park
When: July 4, 10:00 a.m. – 10:00 p.m. Parade at 10:00 a.m., Festival at 1:00 p.m., Fireworks at 9:30 p.m.
>> Details

Folsom Pro Rodeo
Where: Folsom, Dan Russell Rodeo Arena
When: July 1-3, 6:00 p.m. – midnight. Gates open at 6:00 p.m., Live music at 9:45 p.m.
>> Details

Sacramento Independence Day Celebration
Where: Sacramento, Cal Expo
When: July 4, 5:00 p.m. – 10:00 p.m. Gates open at 5:00 p.m., Fireworks at 9:30 p.m.
>> Details
 
 
Posted on June 28, 2017 at 1:19 pm
Kappel Gateway Realty
Category:

4th of July, BBQ, Celebrate, community, Dixon, Fairfield, Family Fun, Festivals, Fireworks, grill, Parades, real estate, Rodeo, Suisun City, Uncategorized, Vacaville
Tagged

6 flags, Alameda, antioch, Benicia, celebrate, Coldwell Banker Kappel Gateway, community, concord, Dixon, Fairfield, Family Fun, fireworks, folsom pro rodeo, Fourth of July Family Fun Events, Napa, parades, picnics, real estate tips, rodeo, sacramento, Suisun City, trustworthy, Vacaville, Vallejo, west sac