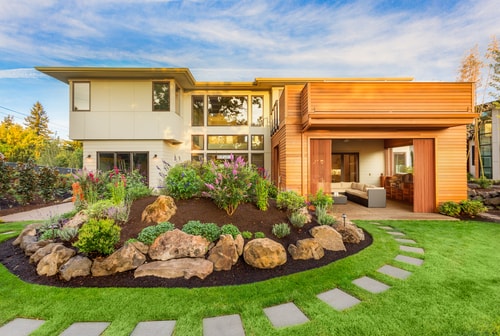 Quandry: You are faced with circumstances that may prevent you from obtaining a traditional mortgage. Don't panic…you have alternatives!
You want to buy a house, but your credit history isn't in tip top shape, or you cannot show a consistent cash flow even though you have a lot of money saved in the bank making you an undesirable candidate to borrow in the eyes of the lenders.
What are your options? When it comes to real estate, here are some of the most common alternatives to a traditional mortgage for you to take into consideration:
Borrow from a Self-Directed Individual Retirement Account (IRA). Self-Directed IRAs are different from Roth IRAs and traditional IRAs. A Self-Directed IRA gives you the freedom to invest in many nontraditional assets, such as mortgages, real estate, promissory notes, tax liens, precious metals, private businesses, etc. With a Self-Directed IRA you get asset protection and tax advantages as they are government-sponsored retirement plans. Due to the self dealing rule, the IRS does not allow you to borrow against your own self-directed IRA, or those of your lineal relatives and business partners. This means that you would need to know someone who has a Self-Directed IRA to borrow from, or a third party financial company that facilitates those types of transactions. For more information on how to get private lending with a Self-directed IRA, read more on Self-directed IRA Lending.
Borrow from your Whole Life Insurance policy. Whole Life Insurance is a basic cash-value life insurance. When you pay the regular premium on a Whole Life Insurance policy, you are essentially accumulating wealth through the equity growth that you are contributing which goes into a savings account. If there are dividends or interest in this account, it is tax-deferred. Don't mistake Whole Life Insurance for Term Life insurance. Whole Life Insurance protects you for your entire life, and allows you to borrow against the cash-value of your policy. A pro tip to borrowing against your Whole Life Insurance is that it increases your borrowing potential however, should you not pay back the loan the face value of your policy reduces. If this is the strategy you choose to implement to buy your dream home, be sure to thoroughly research this option. Ask yourself and your insurance company the following:
1. What would the Pros and Cons be to borrowing against Whole Life Insurance?
2. How long will it take to repay the loan and what would be the interest rate?
3. What would happen if you pass away before the loan is payed off?
4. What are the consequences to dependents who are beneficiaries?
5. How does it affect the annual dividends?
6. Are withdrawals of the Whole Life Insurance taxable or deferred?
7. In what scenarios would the Whole Life Insurance policy lapse if you barrow from it?
There are many things to consider when borrowing against your Whole Life Insurance policy, so be sure that your decision to buy your home outweighs some of the drawbacks of borrowing against your life insurance.
See if you can get Seller Financing. Seller Financing is a great way to skip the whole mortgage approval process. However, it is quite difficult to get for the following reasons:
(1) The seller does not own the house outright, and for the seller to give you a financing option, the seller must have paid off his/her mortgage in full.
(2) Most sellers do not want the hassle and additional risks of being a lender even though they could profit more by being the financier. With that being said, sellers don't necessarily have to be a lender. The seller can arrange to resell the promissory note to an investor.
Buy a rent-to-own home. Rent-to-own, lease-to-own, or lease-to-buy are all the same. Often times, homeowners who want to sell off their homes but can not, those home owners may list their homes as a rent-to-own. If you and the seller sign a lease contract and you pay the Option Consideration section of the lease contract, the seller is agreeing to rent his/her home to you for a specific amount of time. Once that time ends and you have been paying the rent on the lease agreement in a timely manner and building equity towards the purchase of the home; you will have the option of going through with the purchase or not. For more details about renting-to-own a home, read Pros and Cons of Renting to Own a Home.
Source:  Dream Casa
Posted on May 23, 2017 at 12:33 pm
Kappel Gateway Realty
|
Category:

buying, credit score, debt, financing, first time buyers, real estate, Uncategorized
|
Tagged

buying real estate, California real estate, Coldwell Banker Kappel Gateway, credit score, financing, I Can't Get a Traditional Mortgage… What Are My Alternatives?, knowledgeable, lending, trusted advice

These are serious questions you need to ask when purchasing a home, especially if you are a first time homebuyer!
Here's how to find a house your growing family will love for years to come.
Unless you're planning on doing your own version of Fixer Upper, the general home-buying rule of thumb is to look for a place you'll be able to live in for five years or more. So if you have kids (or are about to), you'll need to look not just at the number of bedrooms and bathrooms, but also consider how a house will work for a crawling baby, curious toddler, rambunctious preschooler and beyond not to mention multiple children, if that's your plan. Talk to your Coldwell Banker Real Estate professional about your needs and ask these nine questions to help you narrow in on the perfect home for your growing family.
1. Are the neighbors close in age? One of the greatest benefits of buying a home is getting to know your neighbors and having a true sense of community. But while neighbors of any age may be lovely people, having other young families on the block will go a long way toward creating a kid-friendly environment. (Think: company at the future bus stop, community activities like organized trick-or-treating and safety features like a slower speed limit.)
2. Is there ample outdoor space? It's easy to overlook the yard if you're childless or baby is still in diapers, but having an outdoor area that's safe for supervised play is a major win. It's important to consider the flip side, though at the time and cost of maintaining and make sure you're up for the task. If not, look for a home with less outdoor space, like a condominium or townhouse, that's within walking distance of a playground or park. (Not sure what the difference is between a condo and townhouse? Coldwell Banker Real Estate explains that here.) A house with a smaller yard on a quiet street or cul-de-sac could also be a good choice, since you might be able to use the street as an extension of your front yard.
3. How are the schools? Your first instinct may be to look into the quality of the public school district and you definitely should! but if your kids are preschool age or younger, don't forget to research nanny and day care options in the area. Once you've checked those boxes, find out about school transportation (not all homes qualify for bus service), including where the bus stop is, or what the walking path and/or driving route will be.
4. Is it equipped with Smart Home technology? It wasn't long ago that having network-connected products to control entertainment, security, temperature, lighting and safety seemed out of reach, except for in the most high-end houses. But these  smart home features have quickly gone mainstream as they've become more affordable and easy to set up in existing houses. They're particularly great for families with young children having the ability to control night-lights, lighting and window treatments from your phone can help make naptime easier, for example. Consider which features are most important to you, and search for Coldwell Banker Real Estate listings that are classified as smart homes.
5. Is the kitchen large enough to accommodate the entire family? It's often said the kitchen is the heart of the home, and for good reason. After all, you'll be spending countless hours there over the years, whether you're cooking and baking together, grabbing quick bowls of cereal in the morning, or working on school projects. A kitchen with an eat-in dining area, an island/peninsula for bar stools, or even a desk area for homework time will give you plenty of room to do all of the above (sometimes simultaneously).
6. Is there a separate room for playtime? Yes, an open floor plan makes it easier to keep an eye on kids while you're in the kitchen, but a designated playroom off the living room or a finished basement can be a sanity-saver. You'll still probably end up stepping on Legos, but having a dedicated room to store all those toys can help you keep the mess under control (or at least hide it).
7. Is there a convenient entrance with storage? Kids of every age come with a whole lot of gear from strollers and diaper bags during the baby stage to sports equipment when they get a little older. That's why a mudroom or a large laundry room is ideal bonus points if it has its own outside entrance so older kids can drop off their stuff on the way in. If not, a foyer with storage space is a good alternative.
8. How's the commute to work? Even the most perfect house isn't perfect if you spend so much time getting to and from work you can't help your kids get ready for school or see them before bedtime. Do a test run from any potential house to your workplace during rush hour, whether you plan to drive, bike, or take public transportation.
9. Are there shops nearby? No matter how good you are at stocking your pantry and medicine cabinet, it's inevitable that at some point, you'll run out of diapers at the worst possible time or need to pick up medicine if baby spikes a fever. Having a grocery store or pharmacy a short drive or walk away will save you time and stress especially if it's open late.
Source: CB Blue Matter / The Bump
Posted on May 23, 2017 at 12:00 pm
Kappel Gateway Realty
|
Category:

babies, backyard, buying, commute, first time buyers, kitchens, neighbors, parent, real estate, schools, shopping, Smart Homes
|
Tagged

9 Questions To Ask When Searching For A Family Home, babies, backyards, before you move, buyers, California real estate, Coldwell Banker Kappel Gateway, commute, first time home buyers, knowledgeable, neighbors, real estate, real estate tips, shopping, trusted advice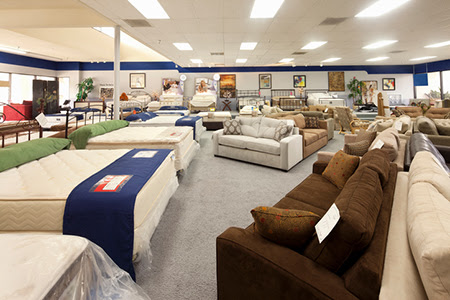 With Spring upon us and spring cleaning is done, its soooo tempting to purchase new items because, of course, everything feels so fresh and new. Here is a good guide on the best (and worse) purchases to make at this time of year!
The month of May brings traditionally heavy shopping periods for spring clothing, cosmetics, and a wide variety of spring and summer outdoor goods.
While some retailers will tempt us with early summer sales, spring apparel will see the deepest discounts closer to Memorial Day weekend, according to consumer watchdog DealNews.com. Look for coupons in print and online to get the best prices on your favorite stores and brands.
The best deals any time in May will be on certain home goods, with a few surprises thrown in:
Buy a Mattress  – Memorial Day historically offers a chance to buy mattresses at 40 to 50 percent off regular prices. Check local sales and coupons.
Buy Patio Furniture – Sales on backyard furnishings, as well as camping gear, begin in time for Memorial Day and may not be good again until after July 4.
Check Out Big-Screen TVs … but not too big. While spring is not the best time to buy a TV, you should find really good prices on 42- and 55-inch screen models.
What About Jewelry? Wait until just after Mother's Day, when many retailers are anxious to unload unsold inventory.
Hold Off on Laptops – The best deals on Apple and PC laptops are found just before graduation in June or in time for back-to-school sales in September.
Stay out of the Water – Swimsuits are just hitting the stores in May, and sales are not the norm. Hold off until July 4, if you can. That's when the sales kick in.
Source:  RisMedia
Posted on May 23, 2017 at 11:07 am
Kappel Gateway Realty
|
Category:

backyard, buying, decorating, Spring, summer
|
Tagged

buying, Mattresses, Patio Furniture, purchases, Spring, summer, What to Buy (and Not Buy) in May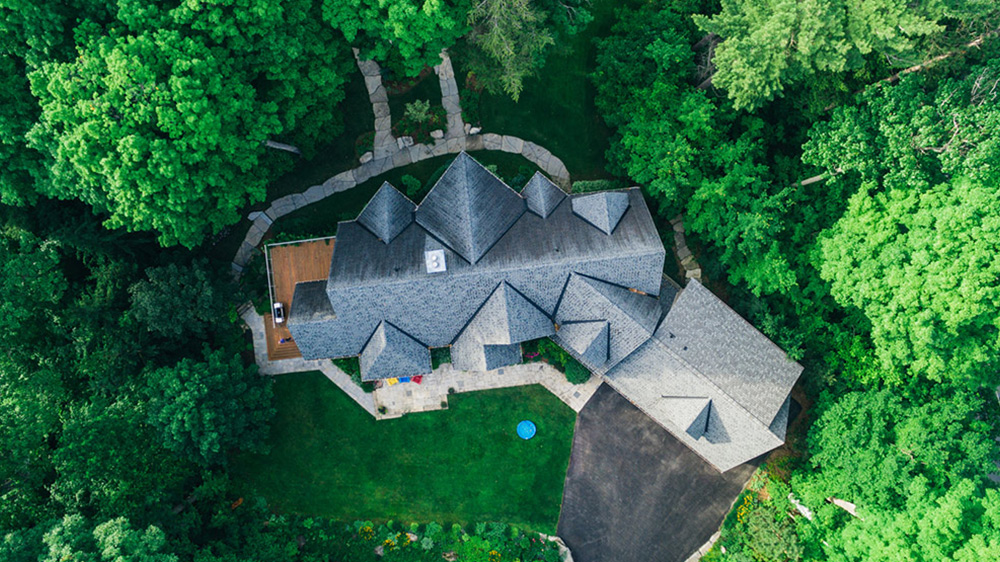 Here are some GREAT tips to get the skinny on houses that have made it to your hot list. Fire up your Google!
Search-engine sleuthing is worth the effort to unearth the niceties — and perhaps negatives — when searching for your new home.
There's probably not a day that goes by that you don't Google something — the weather, a foreign phrase, directions, or news, just to name a few. With all the information Google can provide through its bird's eye view, not Googling your address is practically a crime — especially when you're searching for a new home (whether you're house-hunting for a waterfront home in Benicia, or looking for a ranch house in Vacaville). Here's what you could find.
 Get a sense of the neighborhood using Google's Street View

We can't transport ourselves Star Trek–style to other places … yet, so the next best experience may be Google's Street View, sort of a pre-virtual-reality experience. Simply type in an address, and if there's an image of the property in the results, click on it. Other factors to note while on your Google stroll?  Scope out yard size, proximity to neighbors, how many trees are on the property and the privacy provided by them, a view of the front of the home, a view of the neighbors' homes (such as any nearby eyesores or hoarders), and the size of nearby roads. Don't forget to use the aerial view while you're at it, because it might let you know the condition of the roof (but keep in mind the image could be old.)

A caveat: Google Street View can be outdated, so it's possible you could be looking at old news. The house you're interested in might have been newly renovated, but you wouldn't know that if the remodel happened after Google was there.

2. Map the proximity of the house to potential health hazards

The last thing anyone wants is to find out their dream home is located near a former meth lab or directly under a busy flight path. These aren't just concerns for comfort; in unfortunate (and rare) cases, homes can be health hazards. When house hunting, be sure to search for whether or not that Los Angeles home for sale is in a safe area. The U.S. Drug Enforcement Administration maintains a database of homes that have been identified as drug labs, and some of these properties require intensive, expensive cleanup before they can be healthfully inhabited. Radon and industrial and airport zones are also pretty easily discoverable with a Google search and, in most states, via disclosures that most sellers will provide. (Some people find living near an airport or other noisy zone impacts their sleep, even if there is no chemical concern.)

3. Imagine your life in this home and its neighborhood

One of the deciding factors for saying "yes" to a house is if you can imagine yourself living there. Seeing listing photos and stats can let you know whether the house meets your specifications, but sometimes — especially with a long-distance home search — but to really imagine yourself living in that neighborhood could be difficult. Googling can help).

Kids can scope out their potential new school and spot signs of other kids living nearby, you might map your drive to the office, learn whether there's a local farmer's market nearby, or look to see whether the house is in a danger zone.

4. Get valuable details about the HOA

When you buy a home that is part of a homeowners' association (HOA), you should receive the bylaws in advance of your purchase. But if you dig a little deeper by Googling the association's name, you could find out that your new HOA is one of a surprisingly large number of HOAs that have been reviewed online. Grab your popcorn, because you'll most likely find a variety of rants (and raves) about the subdivision, complex managers, neighbors, and amenities.

5. Scope out the neighborhood's potential growth

Will you jump for joy to learn that Whole Foods is coming to town? Or is that just the sort of growth you're trying to escape? Google your potential new neighborhood's nearest major street or intersection for permit applications that have been filed recently. You might get lucky. If not, try searching the city or county planning departments. This can help you discover community plans for expansion in that area. Reading the online applications — and any notes from city council meetings discussing the permits — might help you understand the landscape of community-development issues at hand.
What surprising information has Google revealed during your house hunt?
Source: Trulia Blog
Posted on May 16, 2017 at 4:03 pm
Kappel Gateway Realty
|
Category:

buying, first time buyers, Google, HOA, neighborhood, Privacy, real estate, research, Uncategorized
|
Tagged

Be a Detective: Google the Address When House Hunting, before you move, Benicia, California real estate, Coldwell Banker Kappel Gateway, experienced, first time home buyers, google, hazards, HOA, knowledgeable, neighborhood, privacy, real estate tips, research, Vacaville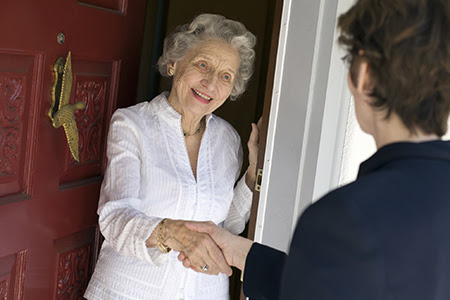 Moving is always stressful. You just want to settle in already!  Take a breather and checkout these tips!
Moving to a new city, whether it's 30 or 3,000 miles away from your last one, can be stressful to say the least—perhaps even more so after you've dealt with the last of the packing boxes, because now it's time to get to know your new community and begin to feel comfortable within it.
Relocation professionals offer practical tips to help you feel more at home faster:
Get connected. If they haven't already done so, don't wait for the neighbors to ring your doorbell. Knock on the doors of the neighbors to your left and your right to introduce yourself. Even if they don't become friends, they can be a good source of city information, as well as referrals for reliable window washers, babysitters, medical professionals and other service providers.
Walk or drive around town. Walking your neighborhood is the best way to pinpoint local stores, schools, libraries and more—and driving will widen your familiarity with the city and acquaint you with alternative driving routes.
Don't hesitate to say you are new in town. Wherever you happen to be, from the dry cleaners to the kids' new gymnastics school, let people know you are new in town. You may be surprised to find how much good information they will want to share with you about their favorites in the place they call home.
Use social media. Get online to browse upcoming local events, as well as trending restaurants, museums and other local attractions.
Find clubs, schools or shops of interest. Look online for appealing local activities for everyone in the family: Toastmasters, quilting shops, book clubs, photography classes or sports leagues. They can be your best source for meeting new people who share your interests.
Say yes to invitations. Agree to join colleagues for a drink after work or a neighbor's invitation to a fundraiser. The more people you meet as a newcomer, the more likely you will be to develop friendships.
Update your registrations. Finally, don't forget to register your car with the DMV, apply for any necessary licenses, and re-register to vote. Identifying with your new location will help make you feel more connected.
Posted on May 16, 2017 at 3:19 pm
Kappel Gateway Realty
|
Category:

buying, emptynester, moving, real estate, Uncategorized
|
Tagged

before you move, California real estate, Coldwell Banker Kappel Gateway, moving, new town, real estate tips, Relocating? Here's How to Feel at Home Faster, trusted advice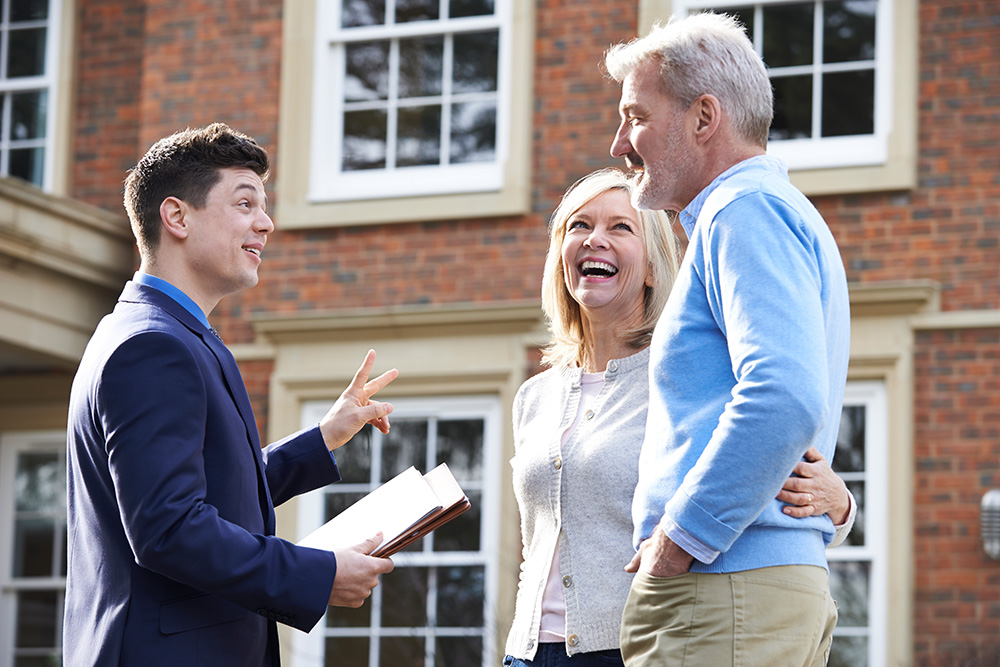 So you are thinking about checking out some open houses this weekend? Here are 3 very good tips to arm yourself with as you are going out the door!
When it comes to talking to the seller's agent at an open house, a little mystery goes a long way.
More isn't always better — especially when it comes to talking to a seller's real estate agent. Your buyer's agent is a guide and advocate in your real estate journey and should know everything about your needs, your desires, and how much house you can afford. But the seller's agent is an entirely different story, and what you share with them should be minimal.
If you're buying a home, your agent is almost always your voice to the seller. Speaking alone with the seller's agent doesn't happen very often, and it's easy to forget who you're speaking with — but there you are at the open house, eating a slice of quiche, and the seller's agent, noticing that familiar glow in your eye, comes over and starts to chat you up.
Here are 3 things you shouldn't talk about with a seller's agent
How much you like (or dislike) the house.Basically, play it cool. You want the seller to know you could feel at home here and that you would be serious about any offer you might make, but she doesn't need to know that this house is exactly what you've been looking for and that you'll do whatever it takes to get it.

You also shouldn't be too critical. If you do end up making an offer, you don't want to reveal anything that could make you seem like a less-than-viable buyer. Especially in a competitive environment, you want the seller to think you're as solid as they come.

The seller has the power in hot real estate markets, and he or she may choose to go with an offer that's more likely to close than one that's potentially shaky, even if it's a few thousand dollars higher.

How much you can and will spend.

You also don't want to talk about your financial situation. If he or she knows how high you're either willing or able to go, then your offer could be at a disadvantage. Your first goal is to have your offer accepted. Your second goal is to have it accepted at the best price.

Neither of these goals are served when the sellers think they know how high or low you'll be able to go on the final sales price. It makes no difference whether your offer relates to finances or personal choice or your last tarot reading. As with romance, a little mystery goes a long way. The seller should get a fair price for what she's offering, and if you think it's the right house for you, the fair price has little to do with the most money a bank will give you.

Be smart and let your agent do the talking.

In the end, your best bet is to eat your quiche,
ask questions at the open house, and let the seller's agent talk about the house. Anything else worth revealing will be done later when your agent does her job by getting you the house at the right price.
Source: Trulia Blog
Posted on May 7, 2017 at 4:24 pm
Kappel Gateway Realty
|
Category:

buying, first time buyers, open houses, real estate, Uncategorized
|
Tagged

3 Things You Shouldn't Say To A Seller's Agent, before you move, California real estate, Coldwell Banker Kappel Gateway, first time home buyers, home value, knowledgeable, priced for value, professional, real estate tips, trusted advice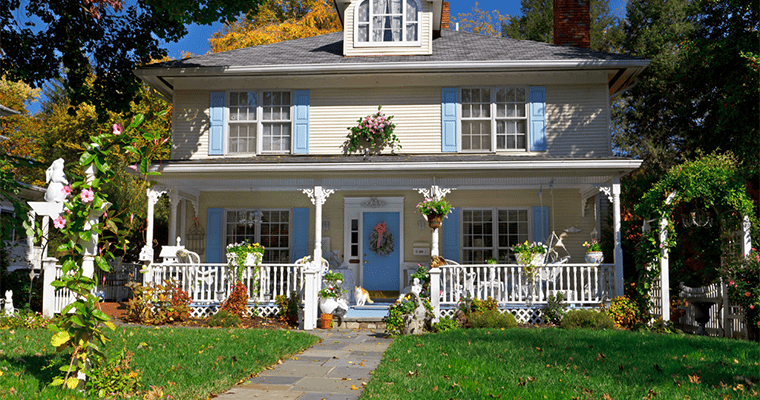 And the results are in!  This is the year you've been waiting for…read on grasshopper!
Still on the fence about becoming a homeowner? While owning a home comes with many responsibilities, its financial and personal benefits can prove it to be one of the best investments you'll ever make.
1.Tax Breaks
One of the greatest perks of becoming a home owner is being able to save a little bit on taxes. In the U.S. most homeowners are allowed to deduct money off the interest they pay on their mortgage every month.  Not only is your home interest partially deductible, you can oftentimes get money back on extra cash you've spent on refinancing, a home equity loan or line of credit.  Each homeowner's financial situation is different, but be sure to inquire about the great financial perks available to you when you invest in a home.
2.Plant Your Roots
Before becoming a homeowner, you probably jumped from rental to rental every few years (or maybe even more). How do you know if you're ready to take the leap from renting to buying? While it can be nice to have a change of scenery every once in a while, the money you spend on moving, security deposits and other fees can really take a toll on your savings.  One of the great benefits of owning a home is having the opportunity to plant yourself in one, secure place and really make a life for yourself there.  Being that you'll live in the same residence for a long period of time, you'll likely build lasting relationships with neighbors and play an active role in your community.  And if you choose to raise a family in this home, your surroundings become a part of your family history, allowing you to make lasting memories.
3. Be Your Own Boss
While renting may come with fewer responsibilities than owning a home, you're often confined to the rules of the property's owners.  When you own a home, you're free to paint the walls any color, plant whatever you'd like in your garden and even adopt furry friends you never were allowed to before.  Your home should be a place you can express yourself freely and live comfortably in.
4.Build Equity
Along with getting a sizable tax break, having the opportunity to build equity is another great financial benefit to owning a home. As you pay off your loan over time, you build more and more equity. Equity equates to whatever amount you have paid off on your home and no longer owe.  If you decide to sell your home down the line, having equity plus any increase in the current market value of your property can put you in a really great position financially.  When you rent a home, you aren't building any equity at all and have nothing you can walk away with.
Source: Dreamcasa.org
Posted on May 7, 2017 at 3:55 pm
Kappel Gateway Realty
|
Category:

buying, first time buyers, Homeowners, mortgage, real estate, Uncategorized
|
Tagged

4 Big Reasons to Become a Homeowner This Year, before you move, California real estate, Coldwell Banker Kappel Gateway, first time home buyers, knowledgeable, real estate, trusted advice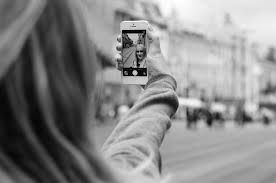 There is just no doubt about it…the millennial generation is impacting real estate sales in a huge way. This generation prefers the tried and true method of one on one communication and trust building in person with their Realtor as opposed to an online agent. Read on!
When it comes to interacting with businesses, millennials are all about the online experience—except, a new survey shows, when in need of real estate services.
Seventy-five percent of millennials recently surveyed by CentSai, a financial wellness website, would prefer to enlist the help of a local real estate agent than an online agent. Seventy-one percent, in addition, would prefer to work with a local mortgage lender.
Why favor face-to-face collaboration? "Amount of hassle," handholding," "local knowledge," "longstanding relationships" and "personal touch" were all given as reasons behind the desire to hire local.
"We were surprised to learn that online providers are not yet as big a disruptor in this sector as we first thought, despite purported cost savings," says Doria Lavagnino, co-founder and president of CentSai. "We found that millennials place a high value on the personal touch and knowledge of a local agent. Buying a home for the first time is daunting, and working with a local agent—particularly an agent referred by a parent or friend—could provide peace of mind."
The findings of the survey correspond with the results of a recent Ellie Mae survey that revealed mortgage borrowers—millennial and others—would benefit from a combination of in-person and online communication with a lender, and more seek out referrals for lenders, rather than find one online.
The internet is still an important part of the home-buying process for millennials, however, according to the CentSai survey. Ninety-one percent of those surveyed would look for prospective homes and neighborhoods online, either through an app or a site—in line with National Association of REALTORS® (NAR) research that shows 95 percent of homebuyers rely on the internet.
For real estate professionals, the survey's findings emphasize the value of referral-based business in gaining millennial clients, as well a balanced, tech-and-touch approach to customer service. Fifty-six percent of the millennials surveyed, decidedly, plan to buy a home in the next two years.
Source: RisMedia
Posted on May 2, 2017 at 3:49 pm
Kappel Gateway Realty
|
Category:

buying, first time buyers, Homeowners, Millennials, Uncategorized
|
Tagged

before you move, California real estate, Coldwell Banker Kappel Gateway, experienced, first time home buyers, knowledgeable, Millennials Are All About the Online Experience—Except in Real Estate, professional, real estate, realtor, reliable, trusted advice, trustworthy
You've decided to go for it. You know mortgage rates are enticingly low. Buying a home can be thrilling and nerve-wracking at the same time, especially for first-time homebuyers. It's difficult to know exactly what to expect.
Take these five steps to make the process go more smoothly.
Check Your Credit
Your credit score is among the most important factors when it comes to qualifying for a mortgage.
"In addition, the standards are higher in terms of what score you need and how it affects the cost of the loan," says Mike Winesburg, formerly a mortgage planner in Wheeling, W. Va.
Scour your credit reports for mistakes, unpaid accounts or collection accounts.
Just because you pay everything on time every month doesn't mean your credit is stellar. The amount of credit you're using relative to your available credit limit, or your credit utilization ratio, can sink a credit score.
The lower the utilization rate, the higher your score will be. Ideally, first-time homebuyers would have a lot of credit available, with less than a third of it used.
Repairing damaged credit takes time. If you think your credit may need work, begin the repair process at least six months before shopping for a home.
Evaluate Assets and Liabilities
A first-time homebuyer should have a good idea of money they owe and money they have coming in.
"If I were a first-time homebuyer and I wanted to do everything right, I would probably try to track my spending for a couple of months to see where my money was going," Winesburg says.
Additionally, buyers should have an idea of how lenders will view their income, and that requires becoming familiar with the basics of mortgage lending.
For instance, some professionals, such as the self-employed or straight-commission salesperson, may have a more difficult time getting a loan than others.
The self-employed or independent contractor will need a solid two years' earnings history to show, according to Winesburg.
Organize Documents
When applying for mortgages, you must document income and taxes.
Typically, mortgage lenders will request two recent pay stubs, the previous two years' W-2s, tax returns and the past two months of bank statements—every page, even the blank ones.
"Why it has to be every single last page, I don't know. But that is what they want to see. I think they look for nonsufficient funds or odd money in or out," says Floyd Walters, owner of a mortgage company in La Canada Flintridge, Calif.
Qualify Yourself
Ideally, you already know how much you can afford to spend before the mortgage lender tells you how much you qualify for.
By calculating debt-to-income ratio and factoring in a down payment, you will have a good idea of what you can afford, both upfront and monthly.
Though there's not a fixed debt-to-income ratio that lenders require, the standard dictates that no more than 28 percent of your gross monthly income be devoted to housing costs. This percentage is called the front-end ratio.
The back-end ratio shows what portion of income covers all monthly debt obligations. Lenders prefer the back-end ratio to be 36 percent or less, but some borrowers get approved with back-end ratios of 45 percent or higher.
Figure Out Your Down Payment
It takes effort to scrape together the down payment.
There are programs that can assist buyers with qualifying incomes and situations.
"I've helped arrange assistance loans for $10,000, which are interest- and payment-free, and forgivable after five years. Although considered a loan, they're more like grants. Other programs can provide up to $40,000 interest-free," Winesburg says.
Finally, speak with mortgage lenders when you're starting the process. Check with friends, co-workers and neighbors to find out which lenders they enjoyed working with and ask them questions about the process and what other steps first-time homebuyers should take.
Posted on March 6, 2017 at 7:09 pm
Kappel Gateway Realty
|
Category:

buying, credit score, financing, first time buyers, mortgage, real estate, Uncategorized
|
Tagged

5 Tips for First-Time Homebuyers, Air Force, Alameda County, Army, Bay Area, before you move, Benicia, buy my house, California, California real estate, Carquinez Straits, close of escrow, close on your new house, closing, closing delays, Coldwell Banker Kappel Gateway, Contra Costa County, credit score, Delta, Dixon, escrow, experienced, Fairfield, FHA, first time home buyers, home value, knowledgeable, maintenance, Marine Corps, Military friendly, military knowledge, moving, Napa, Napa County, Navy, overpriced, priced for value, priced well, professional, real estate, real estate tips, realtor, reliable, remodeling, safety, San francisco, sell my home, showing, Solano County, staging, Suisun City, Suisun Marina, Travis AFB, trusted advice, trustworthy, VA, VA lending, Vacaville, Vallejo
Getting ready to buy a home this spring? Make sure there aren't any cracks in your credit. A good credit score is essential when it comes to securing a mortgage.
"If (your score is) below 600, you're probably not going to buy a home in the short term," says Mike Sullivan, director of education at nonprofit credit and debt counseling agency Take Charge America.
Given the slew of stringent regulation introduced following the housing crisis, most lenders simply won't risk extending this demographic credit. In fact, even consumers with good scores should polish up the ol' credit report.
Qualifying for the best mortgage rates starts at a 740 credit score. Scores below that threshold will likely have higher interest on their home loans.
So if you plan on hitting up the housing market this April, make sure to pull a copy of your credit report and check to see where your score stands.
Check Your Status
Under the Credit Card Accountability Responsibility and Disclosure Act of 2009, or Credit CARD Act, everyone is entitled to one free credit report from each credit bureau every year.
Obtain a copy of this report from AnnualCreditReport.com. It won't come with your score—you can purchase that for a nominal fee. But there also are websites that offer free versions of your score year-round.
A recent version of your credit report will show you where you stand in terms of creditworthiness. The report should also spell out what you need to do to improve your score.
"You don't have to entirely guess," Sullivan says. "You simply look at what (the score) takes into account and you deal with those issues."

Get Current
You'll definitely want to address any delinquent accounts on your record.
"If you are behind, you want to bring those up to date as soon as possible," says Kathryn Moore, a certified consumer credit counselor with GreenPath Debt Solutions. Delinquent accounts are a huge red flag to mortgage lenders because they demonstrate a lack of ability to repay debts.
They're also the quickest way to tank your credit score. A missed payment—particularly following an extended period of good credit behavior—can cause a drop of 70 to 90 points.
Sadly, you won't immediately recoup all those points once the account is reported as up to date.
Instead, "you need to be patient and make all of your payments on time and slowly build your score up" again, says Stephen Brobeck, executive director of the Consumer Federation of America.
The role that time plays in building stellar credit is why it's ideally "a good idea to look at your credit at least a year out" of shopping for a mortgage, says Bruce McClary, a spokesman for the National Foundation for Credit Counseling.
Getting a Quick Boost
If you are behind this timeline, there are a few steps you can take to potentially give your score a quick boost.
For starters, scan your credit report for accuracy. An error—such as an old, bad debt; incorrect account balance; or worse yet, a phantom foreclosure—could be needlessly weighing down your score. Have these errors corrected by contacting the credit bureau in question.
"There's a link (on your credit report) to dispute any inaccurate information," Moore says. "The credit bureau from there will have to resolve that dispute within 30 days." Once a negative error is removed, your score should improve.
You can also engineer a quick boost by paying down existing debts, particularly high credit card balances. This move improves your credit utilization rate—essentially how much debt you are carrying versus how much credit has been extended to you — and should bolster your score.
Experts generally say to keep your credit utilization below 20 to 30 percent of your collective credit. However, "you really want to get that ratio down to rock bottom if you're looking for a house," McClary says.
Clearing out existing balances will also improve your debt-to-income ratio, which a "lender looks at" closely during their mortgage decision process, Moore says.
Lenders typically say the "back-end" debt-to-income ratio—or the amount of your income that is needed to cover all your monthly debt obligations, including credit card bills and other loans—should be 36 percent or lower.
Finally, if you recently missed a loan payment because you, say, didn't know about the bill, try calling up the issuer (or lender) to see if they will refrain from letting the credit bureaus know about your faux pas.
What to Avoid
Once you have your score in the upper echelon, make sure it stays there. Avoid running up your credit card balances again, which will help keep your credit utilization in check.
Also avoid applying for other loans, including store credit cards, particularly in an attempt to improve this aforementioned credit utilization rate. Applying for new credit generates hard inquiries on your credit report, which could ding your score.
And "if those inquiries don't necessarily show up as approved accounts, that sends up a red flag" to lenders because it could look like you were turned down for a credit line, McClary says.
Not to mention that you're more likely to miss a payment when you have multiple cards at your disposal, Brobeck says.
Conversely, don't close any accounts while you are looking for a mortgage, as the closure could send your credit utilization skyrocketing in the wrong direction.
Source: RisMedia/Bankrate.com
Posted on March 4, 2017 at 11:50 pm
Kappel Gateway Realty
|
Category:

buying, credit score, financing, first time buyers, investor, mortgage, real estate
|
Tagged

Air Force, Alameda County, Army, Bay Area, before you move, Benicia, buy my house, California, California real estate, Carquinez Straits, close of escrow, close on your new house, closing, closing delays, Coldwell Banker Kappel Gateway, Contra Costa County, credit score, Delta, Dixon, escrow, experienced, Fairfield, FHA, first time home buyers, Get Your Credit Score Ready for Homebuying Season!, home value, knowledgeable, maintenance, Marine Corps, Military friendly, military knowledge, moving, Napa, Napa County, Navy, overpriced, priced for value, priced well, professional, real estate, real estate tips, realtor, reliable, remodeling, safety, San francisco, sell my home, showing, Solano County, staging, Suisun City, Suisun Marina, Travis AFB, trusted advice, trustworthy, VA, VA lending, Vacaville, Vallejo