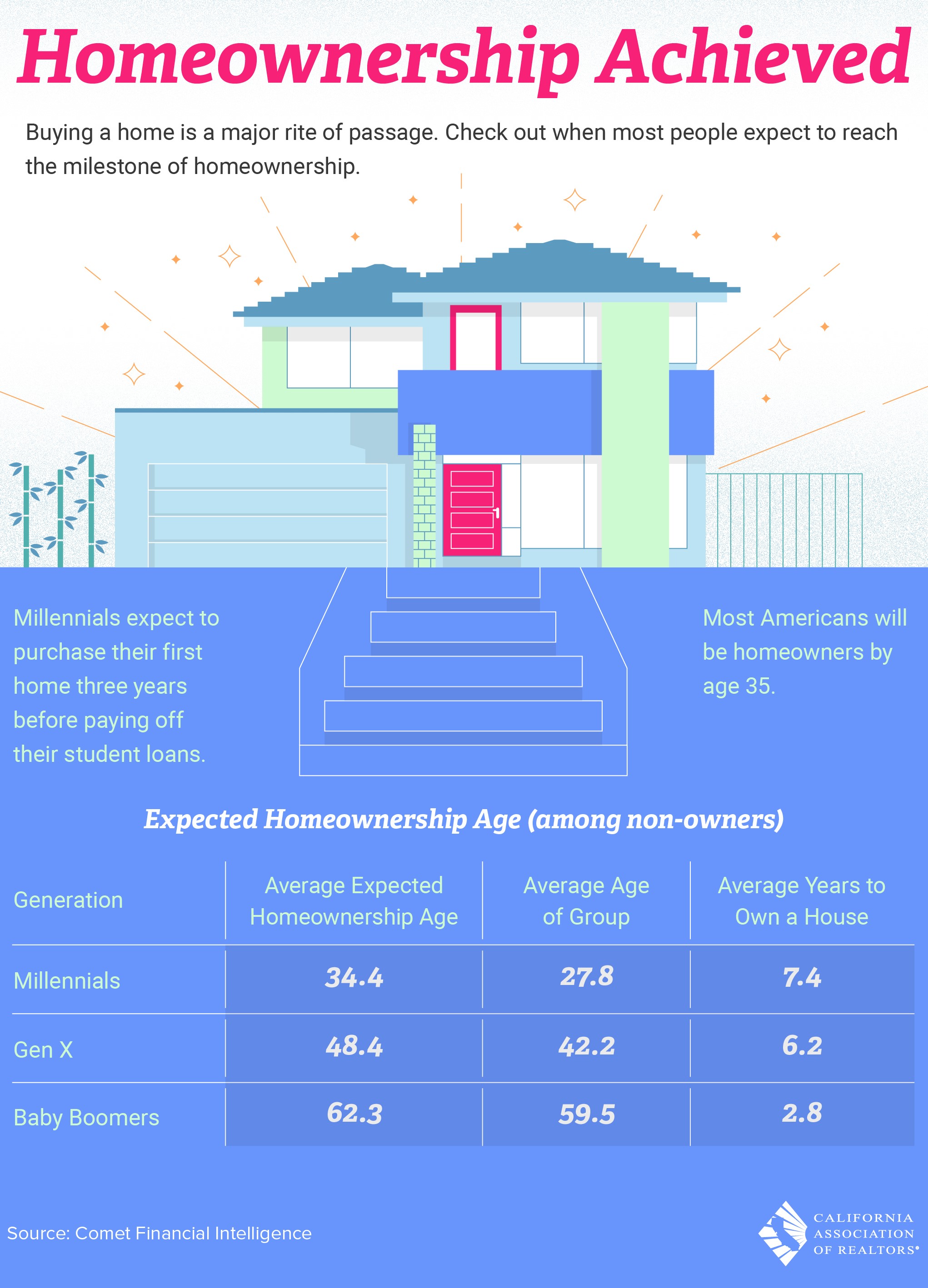 We have organized the guide into three sections: Before the Move, Moving In and Baby Proofing.
By NorthStar Moving Co-Founder Laura McHolm
On the move with a little mover in tow? Every parent knows having a baby at home is an adventure. Take that everyday baby voyage and mix in moving your home, now your adventure is more like a hike up Mt. Everest! Here's the good news, if you plan ahead and take simple steps that trek will become a walk in the park (well maybe not, but a manageable stroll up hill.) Before you pack up and gear up for the baby + move exploration, check out this complete guide for parents moving with a baby to ease the stress and enjoy the transition.
We have organized the guide into three sections: Before the Move, Moving In and Baby Proofing. You can think of it like pregnancy, nesting and then labor!
Before the Move
Stick to Routine: Baby's love and need their routine. Don't let the moving to-do list and packing get in the way of your regular daily routine. Instead of pulling an all-nighter to pack, try to pack over a long period of time. Use naptime and baby's early bedtime to get packing done in bits. Baby & parents need their sleep!
Create a Moving Calendar: To keep your head from spinning, it is best to plan your move 8 weeks out. Here is a Moving Day Count Down Calendar to copy, print and hang it up where you can easily refer to it while feeding the little one. This way you can take it day-by-day and get the satisfaction of checking off moving to-dos!
Use Childcare: During the actual moving day, when boxes and furniture are being moved, little ones should be somewhere else. Ask a trusted babysitter, friend or family member to take your bundle of joy for the day. It is also ideal to use childcare for days leading up to your move so that you can get more done on your moving calendar. There are great nanny and babysitting services that help you find qualified childcare.
Talk To Your Current Pediatrician: Your pediatrician is a great resource. If you are traveling long distance, ask them for tips for keeping your baby happy on a plane or long car ride. If you need to find a new pediatrician, make sure you get a copy of all of your child's medical records to give to your new pediatrician. Get copies of all your child's prescriptions and have them called into a pharmacy near your new home. Ask your current pediatrician for recommendations on how to find a new pediatrician close to your new home. When finding a new doc, it is recommended to set up a meet and greet appointment as soon as you move.
Pack a Baby Bag: You know the daily drill; pack half the nursery to carry with you wherever you go. Well, this time the baby bag (box or small suitcase) should include all of your needs for three days (if you're moving a long distance, you may want at least one month of supplies with you rather than on the moving truck). Once you move into your new place, you may not have easy access to diapers, baby food, pacifiers and the important squeaky toy. So be sure to pack everything you need for three days (or more) in one place that you keep by your side for easy access on moving day and the first few days after.
Moving In
Unpack the Nursery First: When moving in you should set up the nursery first. This will allow you to change your baby and easily put them to sleep on the first night in your new home. Arrange the nursery as closely as possible to your previous nursery. The familiarity will help you and your baby in the transition.
Setting Up The Crib: All new cribs on the market today meet the safety standards of the Consumer Product Safety Commission (CPSC) and the Juvenile Products Manufacturers Association (JPMA). When setting up a new crib or reassembling your crib look for the following suffocation and strangulation hazards:
Sharp or jagged edges
Missing, broken or loose parts
Loose hardware
Cut out designs in the headboard or footboard
Crib slats more than 2 3/8 inches apart (width of a soda can)
Corner post extension over 1/16 of an inch high
Gaps larger than 2 fingers width between the sides of the crib and the mattress
Drop side latches that could be easily released by your baby
Use Safe Bedding: Soft bedding can suffocate a baby, blocking the baby's airway during sleep. Babies can suffocate when their faces become wedged against or buried in a mattress, pillow or other soft object. Use a safe crib with a firm, tight-fitting mattress covered with a crib sheet and nothing else in it. To keep your baby warm, use a sleep sack (wearable blanket).
Baby Proofing the New Home
I turned to the uber knowledgeable folks at Safe Kids Worldwide for a Baby Safety Checklist:
Crawl Through Your Home: The first step to a safe home, say the experts at Safe Kids, is to look at the world through your baby's eyes. See what looks interesting and what can be reached. And I mean it literally – get down on your hands and knees in your new home and check for small things your baby can choke on. You will be amazed at what you discover! If you question if an item is a choking hazard, take an empty toilet paper roll and put the small object in it. If it fits completely into the roll, don't let children under 3 play with it.
Test Alarms: Have working smoke alarms and carbon monoxide detectors inside all bedrooms, outside all sleeping areas and on every level of your new home. Test alarms monthly and change batteries once a year.
Install Gates: Install stair gates at the top and bottom of stairs. Stair gates at the top must be attached to the wall with hardware.
Secure Furniture: Secure furniture to the wall to avoid tip overs.
Check Windows: When decorating your new place, be sure to use cordless window coverings.
Mindful Unpacking: When unpacking, be sure to lock up medicines, vitamins, cleaning products, pet food, alcohol, poisonous plants, and chemicals (like paint, gasoline, etc.) and store them high out of your baby's reach.
Your baby's arrival was certainly the most blissful and incredible life change. Now you get to start the next chapter together in your new home. A home that is safe for your little one to play, grow and explore!
Laura McHolm is an organizational, moving & storage expert and co-founder of NorthStar Moving Company. NorthStar Moving Company is an award winning, "A+" rated company, which specializes in providing eco-luxury moving and storage services.   www.northstarmoving.com
Posted on October 9, 2017 at 4:54 pm
Kappel Gateway Realty
Category:

babies, Buyers, community, curb appeal, family, Family Fun, real estate
Tagged

babies, before you move, California real estate, Coldwell Banker Kappel Gateway, homes, kids, knowledgeable, moving, parents, Pregnancy, real estate tips, relocation, routine

The keys are yours, now what?
Congratulations! You're a new homeowner. While you may not be able to wait to move in, there are a few things you should consider tackling before hanging those family photos on the walls.
1. Change the locks – For peace of mind, it's a good idea to change out the locks on your exterior doors to ensure that anyone the previous owners may have given a key to can no longer access the property. According to Home Advisor, the average homeowner spends between $100-$300 hiring a locksmith.
2. Paint – Don't love the lemon yellow the previous homeowners chose for the master bedroom? Painting your new home will be infinitely easier if you can do so before moving furniture into the space. Head to your local paint store to pick up a few samples to test before committing. Take your time and be sure to view the color swatches in different lights before committing. There are also handy online visualization tool like the Benjamin Moore Personal Color Viewer.
3. Take care of your floors – Like with painting, treating and refinishing floors is much easier without furniture in the way. Costs for this project will vary depending on the size of the job, but you can estimate roughly $200 for supplies and equipment. Check out this useful guide to refinishing wood floors from This Old House before heading to the hardware store.
4. Make any necessary repairs – Does the bathtub need to be re-caulked or the tile re-grouted? Do the floor boards creak? Make a list of priority repairs and tackle them one by one. You'll be happy you did a few months from now when other projects crop up on the honey do list.
5. Clean from top to bottom – The only thing better than a new home is a clean new home. Now is the best time to give every nook and cranny of your home a deep clean. Scrub the inside of appliances like the refrigerator, oven, dishwasher and microwave. Wipe down walls and baseboards with a damp cloth. Looking for clever ways to banish grease and grime? Check out our Home Tip of the Day video series.
6. Set up your utilities – Call your electric, gas, cable and water utility providers to make sure service is transferred to you after closing. You'll also want to research when trash and recycling pick-up are scheduled for your zone.
7. Change your Address – While you may want those mortgage bills to be sent elsewhere, it's important to file a change of address with the US Postal Service to ensure that all mail is forwarded to your new address following your move. Also be sure to alert friends and family of your new address. They'll need to know where to send that housewarming gift!
Now, the only thing left to do is celebrate! Looking for great housewarming party ideas? Try one of these backyard flings!
Posted on September 26, 2017 at 11:47 am
Kappel Gateway Realty
Category:

Buyers, Celebrate, closing costs, first time buyers, Homeowners, real estate, selling
Tagged

before you move, buyers, California real estate, close of escrow, Coldwell Banker Kappel Gateway, first time home buyers, floors, homes, keys, knowledgeable, painting, real estate, sell my home, sellers, trusted advice