Coming up with a down payment to purchase your first home can feel like a herculean task. How can you possibly save twenty, thirty, fifty thousand dollars—approximately 11% of your home purchase price in 2016 (National Association of Realtors)—to pour into a house? For most individuals, it can be incredibly tough to save enough, particularly if you're strapped for cash. What can you do?
The good news is that if you've been consistent about saving for your retirement, you have a leg up thanks to the two 401k first time home buyer options. These options allow you to supplement your down payment with cash from your 401k. However, not everyone qualifies to use money from a 401k. There are strict rules, so it's vital that you understand how the process works before you move forward.
Borrowing from 401k
When it comes to borrowing from your 401k to help with your down payment, there are two ways to go about it:
Get a 401k loan for home purchase
Make a 401k withdrawal
Each of these options comes with its own costs and rewards. Remember that everyone's financial situation is different and the best way to make the right choice for your situation is to contact a financial advisor and a skilled real estate agent.
401k Loan
First, let's talk about getting a 401k loan for home purchase. The good news is that, when getting a loan, you don't owe income taxes or the 10% early withdrawal fee. The bad news is that when you take a loan, it has to be repaid with interest even if you're just paying the money and interest back out of your own pocket.
However, unlike a typical FHA loan, borrowing from 401k is fairly limited. Your max loan is limited to a specific dollar amount OR one-half of your account balance, whichever is smaller. This means that you need to know your current vested balance.
As for repayment, your 401k loan must be repaid within five years, and payments are required on a quarterly basis—both principal and interest. And your loan payments DO NOT count as contributions to your 401k.
Please note, not all plans permit loans. You'll need to check with your particular plan to see what is allowed. Additionally, before moving forward with this option it's advisable to check in with a financial advisor to ensure this option is right for you.
401k Withdrawal
The second option for a 401k first time home buyer is a withdrawal. Compared to a 401k loan, it's much simpler. The money is yours once you take it out and it does not have to be repaid. But there are a few more details. To withdrawal money from your 401k, you have to meet a few criteria including age restriction and financial hardship.
Only if your employer allows withdrawals and you can prove to the IRS that you are experiencing financial hardship can you even consider withdrawal. From there, your withdrawal has a certain dollar limit, and you must pay income tax on the full amount.
The other option for a withdrawal is to cash out on an old 401k. However, if you use this option, you'll be required to pay both the 10% early withdrawal penalty as well as income tax.
Before you pursue this path or cross it off, be sure to get the opinion of a financial advisor who has access to your personal financial details.
401k Loan vs. Withdrawal
In most cases, a 401k loan may be easier to obtain and doesn't come with the penalties associated with an early withdrawal. Of course, the downside is that you'll eventually have to pay it back in five years.
So, why would you use your 401k to help purchase your first home?
Depending on your financial circumstances, this option may be more financially feasible than paying private mortgage insurance, and the interest goes back in your pocket. Another option is to use your IRA to avoid the 10% penalty. IRA withdrawals up to $10,000 are allowed without the 10% early withdrawal penalty, though you'll still owe income tax.
If you need help figuring out the best option for you when it comes to putting together your down payment with your 401k, contact your personal financial advisor. Then contact a local Coldwell Banker office to find the perfectly priced home for you.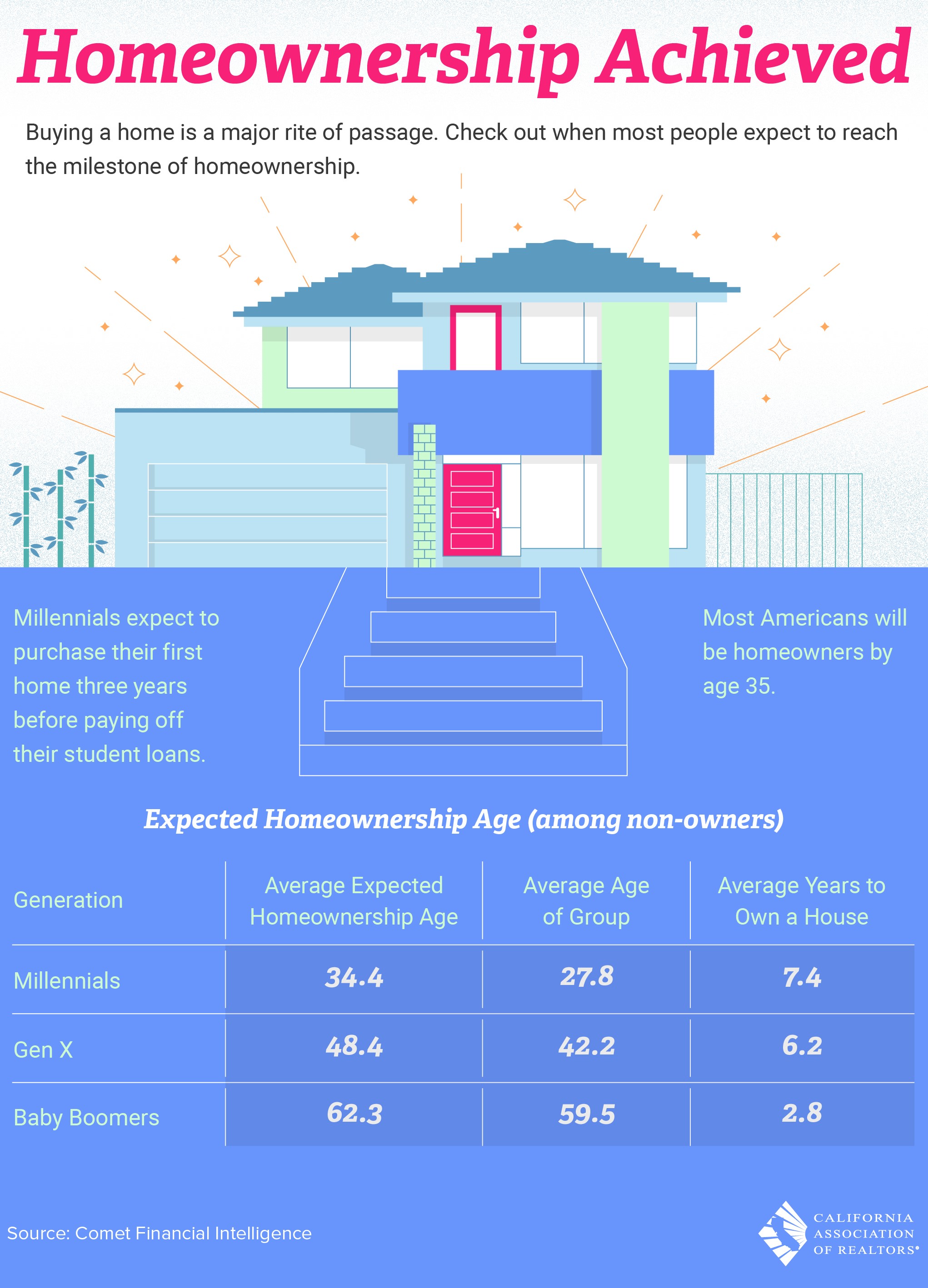 We have organized the guide into three sections: Before the Move, Moving In and Baby Proofing.
By NorthStar Moving Co-Founder Laura McHolm
On the move with a little mover in tow? Every parent knows having a baby at home is an adventure. Take that everyday baby voyage and mix in moving your home, now your adventure is more like a hike up Mt. Everest! Here's the good news, if you plan ahead and take simple steps that trek will become a walk in the park (well maybe not, but a manageable stroll up hill.) Before you pack up and gear up for the baby + move exploration, check out this complete guide for parents moving with a baby to ease the stress and enjoy the transition.
We have organized the guide into three sections: Before the Move, Moving In and Baby Proofing. You can think of it like pregnancy, nesting and then labor!
Before the Move
Stick to Routine: Baby's love and need their routine. Don't let the moving to-do list and packing get in the way of your regular daily routine. Instead of pulling an all-nighter to pack, try to pack over a long period of time. Use naptime and baby's early bedtime to get packing done in bits. Baby & parents need their sleep!
Create a Moving Calendar: To keep your head from spinning, it is best to plan your move 8 weeks out. Here is a Moving Day Count Down Calendar to copy, print and hang it up where you can easily refer to it while feeding the little one. This way you can take it day-by-day and get the satisfaction of checking off moving to-dos!
Use Childcare: During the actual moving day, when boxes and furniture are being moved, little ones should be somewhere else. Ask a trusted babysitter, friend or family member to take your bundle of joy for the day. It is also ideal to use childcare for days leading up to your move so that you can get more done on your moving calendar. There are great nanny and babysitting services that help you find qualified childcare.
Talk To Your Current Pediatrician: Your pediatrician is a great resource. If you are traveling long distance, ask them for tips for keeping your baby happy on a plane or long car ride. If you need to find a new pediatrician, make sure you get a copy of all of your child's medical records to give to your new pediatrician. Get copies of all your child's prescriptions and have them called into a pharmacy near your new home. Ask your current pediatrician for recommendations on how to find a new pediatrician close to your new home. When finding a new doc, it is recommended to set up a meet and greet appointment as soon as you move.
Pack a Baby Bag: You know the daily drill; pack half the nursery to carry with you wherever you go. Well, this time the baby bag (box or small suitcase) should include all of your needs for three days (if you're moving a long distance, you may want at least one month of supplies with you rather than on the moving truck). Once you move into your new place, you may not have easy access to diapers, baby food, pacifiers and the important squeaky toy. So be sure to pack everything you need for three days (or more) in one place that you keep by your side for easy access on moving day and the first few days after.
Moving In
Unpack the Nursery First: When moving in you should set up the nursery first. This will allow you to change your baby and easily put them to sleep on the first night in your new home. Arrange the nursery as closely as possible to your previous nursery. The familiarity will help you and your baby in the transition.
Setting Up The Crib: All new cribs on the market today meet the safety standards of the Consumer Product Safety Commission (CPSC) and the Juvenile Products Manufacturers Association (JPMA). When setting up a new crib or reassembling your crib look for the following suffocation and strangulation hazards:
Sharp or jagged edges
Missing, broken or loose parts
Loose hardware
Cut out designs in the headboard or footboard
Crib slats more than 2 3/8 inches apart (width of a soda can)
Corner post extension over 1/16 of an inch high
Gaps larger than 2 fingers width between the sides of the crib and the mattress
Drop side latches that could be easily released by your baby
Use Safe Bedding: Soft bedding can suffocate a baby, blocking the baby's airway during sleep. Babies can suffocate when their faces become wedged against or buried in a mattress, pillow or other soft object. Use a safe crib with a firm, tight-fitting mattress covered with a crib sheet and nothing else in it. To keep your baby warm, use a sleep sack (wearable blanket).
Baby Proofing the New Home
I turned to the uber knowledgeable folks at Safe Kids Worldwide for a Baby Safety Checklist:
Crawl Through Your Home: The first step to a safe home, say the experts at Safe Kids, is to look at the world through your baby's eyes. See what looks interesting and what can be reached. And I mean it literally – get down on your hands and knees in your new home and check for small things your baby can choke on. You will be amazed at what you discover! If you question if an item is a choking hazard, take an empty toilet paper roll and put the small object in it. If it fits completely into the roll, don't let children under 3 play with it.
Test Alarms: Have working smoke alarms and carbon monoxide detectors inside all bedrooms, outside all sleeping areas and on every level of your new home. Test alarms monthly and change batteries once a year.
Install Gates: Install stair gates at the top and bottom of stairs. Stair gates at the top must be attached to the wall with hardware.
Secure Furniture: Secure furniture to the wall to avoid tip overs.
Check Windows: When decorating your new place, be sure to use cordless window coverings.
Mindful Unpacking: When unpacking, be sure to lock up medicines, vitamins, cleaning products, pet food, alcohol, poisonous plants, and chemicals (like paint, gasoline, etc.) and store them high out of your baby's reach.
Your baby's arrival was certainly the most blissful and incredible life change. Now you get to start the next chapter together in your new home. A home that is safe for your little one to play, grow and explore!
Laura McHolm is an organizational, moving & storage expert and co-founder of NorthStar Moving Company. NorthStar Moving Company is an award winning, "A+" rated company, which specializes in providing eco-luxury moving and storage services.   www.northstarmoving.com
Posted on October 9, 2017 at 4:54 pm
Kappel Gateway Realty
Category:

babies, Buyers, community, curb appeal, family, Family Fun, real estate
Tagged

babies, before you move, California real estate, Coldwell Banker Kappel Gateway, homes, kids, knowledgeable, moving, parents, Pregnancy, real estate tips, relocation, routine