Everyone LOVES a big kitchen. Lots of room to whip up your culinary delights! The truth is that anyone can adjust and create beautiful meals in a small kitchen. Its all in the organization!
It can be tricky keeping a compact cooking space tidy, but these ideas can help keep a small kitchen organized.
Contrary to what you might think, you don't need acres of counter space or dozens of drawers and cupboards to have an organized kitchen that's a joy to cook in. If anything, a smaller kitchen can encourage you to streamline your stuff and live more simply. Who wants cabinets chock-full of unloved pasta machines and dusty bread makers anyway? Check out these easy ways to restore order to your less-than-enormous kitchen.
1. Start with a utensil rack. Not only will it give you a place to hang slotted spoons and ladles for easy access while cooking, it will also free up precious drawer space.
Even in the tiniest kitchen, you can usually find somewhere to squeeze one in — under a cupboard or shelf or above the stove. Stainless steel models work in most styles of rooms and are easy to wipe down.
Photo by WILLIAMS RIDOUT 
2. Get a knife holder. A knife block or magnetic rack is one of those simple items that really do make a difference in how functional your kitchen is. After all, rummaging around in a drawer for a piece of kitchen gear you use frequently is time-consuming and dispiriting.
A wall-mounted rack like this one keeps things orderly without swallowing too much space. Buy decent knives if you can afford it, as they should last a lifetime. One advantage of a magnetic rack is that you can slowly build up your collection of knives, buying one at a time, rather than having to invest in one large block complete with knives, which can be pricey. If you're starting from scratch, a bread knife, paring knife and chef's knife are essential.
3. Assign dedicated storage areas. Kitchen clutter can easily accrue, so it makes sense to assign different cupboards a specific purpose and stick to it. And dedicate a few minutes every couple of weeks to returning stray plastic lids or pot covers to their homes and sweeping out spilled spices and coffee grounds — it really will make a difference in how pleasurable (and easy) your kitchen is to use day to day.
Photo by Domus Nova 
4. Reduce your numbers. If your kitchen is really mini, or even if it isn't, think about doing a good edit of your paraphernalia. Be honest: Do you really need more than a handful of plates, mugs or glasses if there are only one or two of you?
Having less stuff can be immensely freeing — and will significantly reduce the amount of time you spend washing up, which is a big bonus.
Photo by Cream & Black Interior Design
5. Gather and display. This cute kitchen demonstrates how you can be organized and chic at the same time. A charming crock to hold wooden spoons, a wall-mounted crate or two to provide a home for vintage-style scales and jugs, a small wall-mounted spice rack — they all add a pretty touch as well as having a practical function.
Photo by Moon Design + Build 
6. Be clever with your cabinets. Use every spare inch in a small kitchen by building recessed shelves where feasible. Here, they surround an integrated refrigerator. With this design solution, wall space that's too skinny or awkwardly shaped for extra cabinets can still be used to hold frequently used items. In this kitchen, it also helps open up the room and leads the eye to an appealing feature.
The other clever feature in this kitchen is the cookbook niche above the door — another neat storage trick that doesn't take up too much room. Ask a builder if one can be carved out from an existing wall.
Photo by Ardesia Design 
7. Go minimal. Are you in the process of picking new cabinets for your compact kitchen? Consider this look. Ultra-plain, handleless cabinets in a nude hue are soothing to look at and give a sense of visual order. Pick a seamless backsplash such as this slab of marble, since tiles with grout can look busy.
Photo by Glenvale Kitchens 
8. Get in a tight corner. When space is tight, an ingenious trio of pullout corner drawers is a lifesaver, helping to solve the problem of lost space in those awkward-to-access base cabinets.
If you're remodeling, think about how you'd use such drawers — for cutlery, towels, pans, dishes? Here, a slimmer top drawer is complemented by the two deeper ones, so all the bases are covered.
Photo by marco joe fazio photography 
9. Put the pans away. Similarly a pullout pan rack can be a gift in a small kitchen, creating an organized home for frying pans and saucepans and keeping you from tearing your hair out as you hunt around in the backs of cupboards. Also try using racks for items such as steamers or large, unwieldy casserole dishes.
Photo by Vanillawood
10. Organize inside. It may sound like a no-brainer, but often what makes a kitchen, big or small, organized is how we arrange the insides of our cupboards. Shelf and drawer dividers, hooks, racks and other storage devices are key to keeping order. Consider what works for you and go custom if you can. Are you a Mason jar and Tupperware kind of person? Do you prefer mugs on hooks, shelves or in drawers? Storage is often about personal preference. Here, the slim slots for chopping boards and placemats are a brilliant idea, as is the slim pullout spice rack.
Source: CB Blue Matter / Houzz
Posted on July 20, 2017 at 7:32 pm
Kappel Gateway Realty
Category:

appliances, cabinets, kitchens, living small, organization, real estate, small space, Uncategorized
Tagged

California real estate, Coldwell Banker Kappel Gateway, How to Keep a Small Kitchen Organized, kitchen, maximize small space, organization, real estate tips, small house, small spaces, trusted advice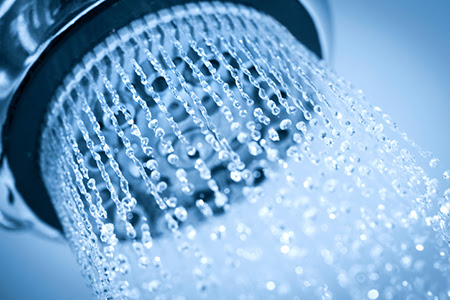 Who doesn't love a great gadget?!  Isn't it interesting what sort of great ideas these companies come up with?
So you're up for making your home truly state-of-the-art? I've got a great list for you. Here are nine gadgets to be on the lookout for:
Moen's U lets you customize the perfect shower before ever stepping in with just a few taps on your smartphone.
Smart and Blue's Hydrao smart showerheads let you instantly control your water consumption and energy needed to heat it by lighting up the water spray with different colors depending on the amount of water used—and it's powered by the shower's natural water-flow.
Luke Roberts Smart Light – This LED pendant lamp, from Austrian startup Luke Roberts, lets you place light in any direction, illuminating only certain areas of a room through simple gestures on your phone.
Kuri – Created by Mayfield Robotics, this app uses a camera to check on pets, kids, or guests when you're away. It sets reminders, uses Wi-Fi to connect to things like weather reports, and works with IFTTT to control some connected devices, according to CNET.com.
Hello Egg – From RnD64, this works with the Eggspert web and mobile application to fully automate planning weekly meals, supervising the pantry, organizing shopping lists, and even ordering grocery delivery. Hello Egg also projects voice-navigated video recipes and answers cooking-related questions with a connected 24/7 support team of cooking experts.
CUJO creates a guarded firewall gateway between your devices and their connection to the internet by analyzing for malicious intent, whether it's coming in from the internet, going out to the internet, or making moves across your network.
AirTV is the only major streaming platform that integrates local over-the-air (OTA) programming with your streaming services. Just add an AirTV Adapter and an OTA antenna to get local channels in HD, without a monthly cable bill.
Sony A1E – Unlike most TV speakers, sound comes to you from the entire screen, immersing you in a new entertainment experience—if there can be such a thing!
LG W7 – Capturing Best of the Best recognition at CES 2017, the W7's picture-on-wall design allows the television to lay virtually flat so it seems blend with the wall and disappear.
Source: RisMedia
Posted on June 16, 2017 at 10:49 am
Kappel Gateway Realty
Category:

appliances, energy, Entertainment, gadgets, real estate, security, Smart Homes, television, Uncategorized
Tagged

9 Home Gadgets to Save Energy and Entertain, California real estate, Coldwell Banker Kappel Gateway, entertain, maintenance, real estate tips, security, smart home, technology, television, trusted advice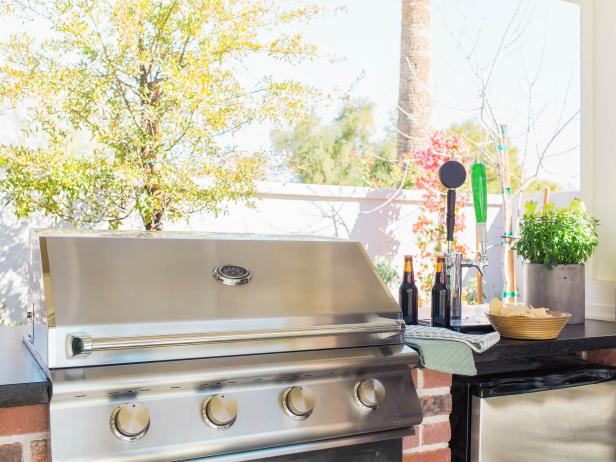 Ahhhh, the sweet smell of summer BBQ wafting over the neighborhood. Grilling season is upon us…so let's get started!
heavy-duty grill scraper
abrasive grill brush
scouring pad
sponge
microfiber cloth
dish soap
warm water
large, plastic bucket
latex gloves or work gloves
natural grill degreaser (optional)
Determine if you need to simply clean or replace the grates and burners. Rusty or crumbling grates require disassembly and replacement.  Be sure to check the owner's manual, and take a photo before you pull the grill apart. And, always turn off the gas when disassembling a grill.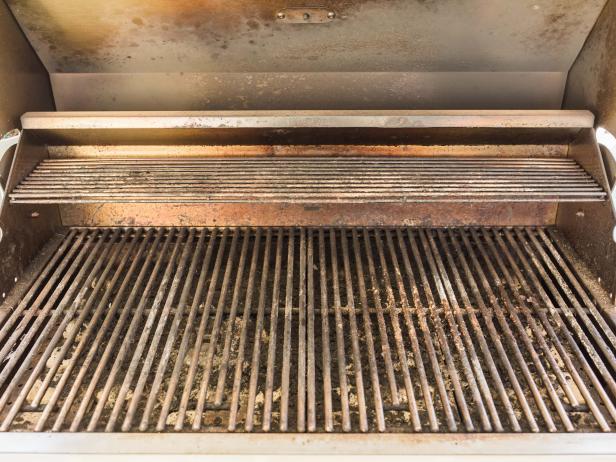 For a basic deep clean, keep the burners in place and focus your attention on the grates. First, turn on the grill to warm up the unit.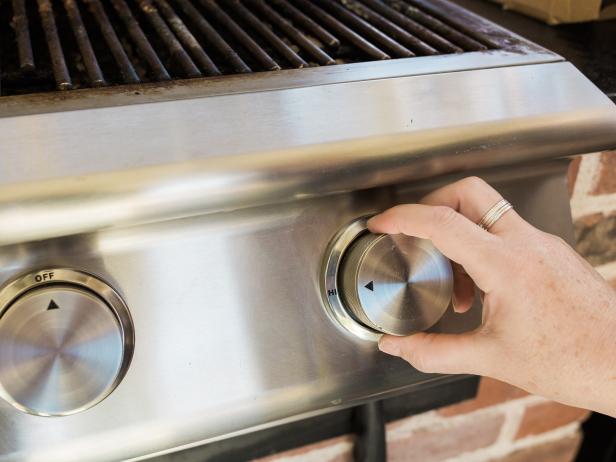 Start Scraping
Once warm, use a heavy-duty grill scraper to remove the top layer of cooked-on grit and grime.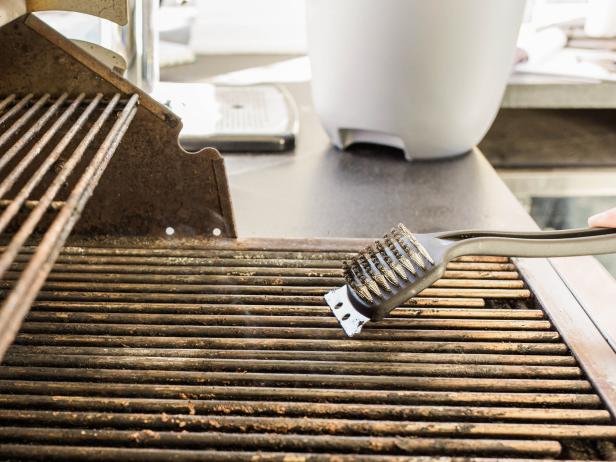 Scrub Warm Grates
Scrub the heated grates with a wire grill brush. If you need more power, opt for a battery-powered model. When you're finished, turn off the grill.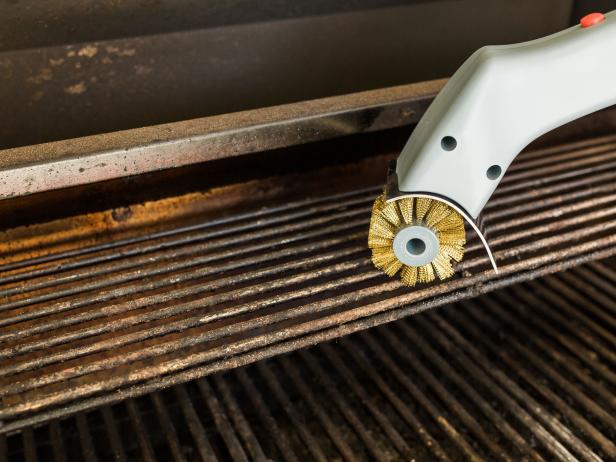 Once the grates are cool to the touch, place them into a bucket of warm, soapy water. Soak the grates for a few hours, then scrub off any excess grime using a scouring sponge.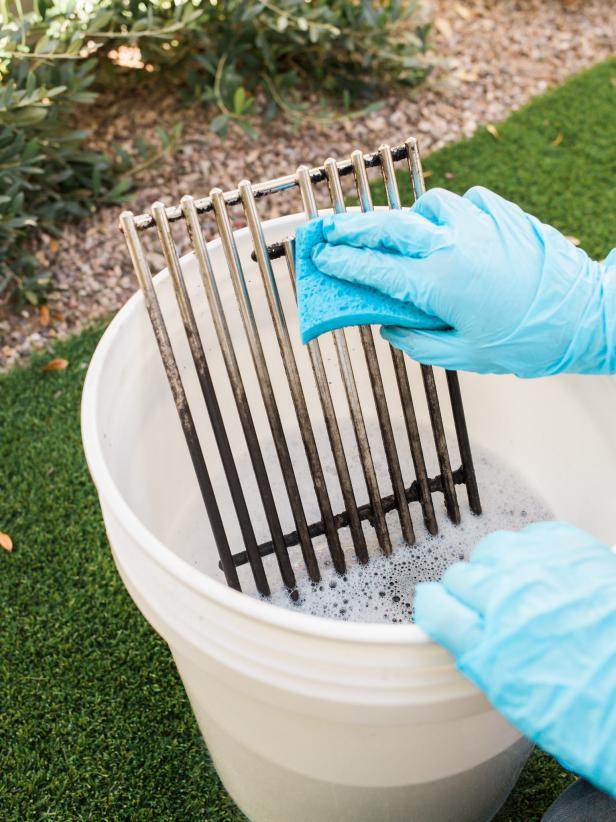 Use a degreaser to clean up the grates as well as the grill's exterior. Wipe clean with a damp sponge, then dry with a fresh microfiber cloth.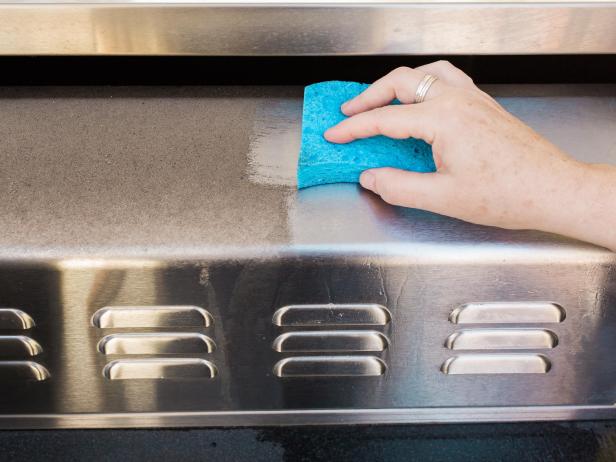 Shine up the exterior with a stainless-steel cleaner; this will also help protect the exterior in the coming months.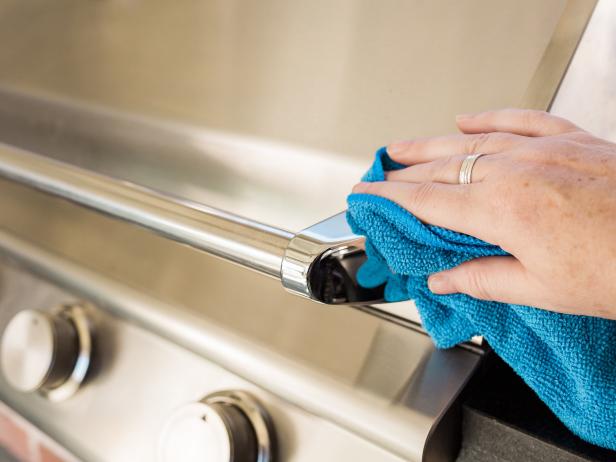 Source:  HGTV / Brian Patrick Flynn / Tomas Espinoza
Posted on May 7, 2017 at 4:18 pm
Kappel Gateway Realty
Category:

appliances, backyard, cleaning, maintenance, summer, Uncategorized
Tagged

7 Deep-Clean Tips to Get Your Grill Party-Ready, appliances, cleaning, grilling, summer